USDA green lights establishing federal milk marketing order for California
USDA green lights establishing federal milk marketing order for California
Many California dairy producers feel they are paid less for their milk than producers in federal order.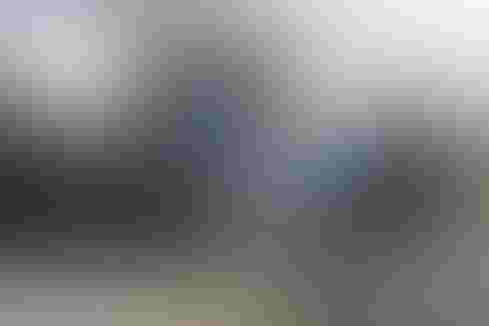 California dairy producers are one step closer to joining the Federal Milk Marketing Order (FMMO), the guidelines under which dairy processors purchase fresh milk from dairy farmers who provide milk for a marketing area, therefore providing stability in the fresh milk market.
Under current California dairy pricing structures, dairy producers face an unfair disadvantage in the federal marketplace. Many California dairy producers have expressed an interest in entering the federal system rather than the current system. California currently operates under its own state-based order that establishes the price milk processors pay based on the dairy products they make, but many dairy producers have expressed concerns that they are paid less for their milk than producers in federal order states.
California represents more than 20% of all U.S. milk production and is currently regulated by a state milk marketing order administered by the California Department of Food & Agriculture (CDFA).
In response to constituents' concerns, in March 2013, Rep. David G. Valadao (R., Cal.) introduced bipartisan legislation addressing California's struggling dairy industry: H.R. 1396. The California Federal Milk Marketing Order Act aimed to allow California dairy producers to petition the U.S. secretary of agriculture to be considered to join the FMMO.
During the drafting of the last farm bill, Valadao worked directly with House Agriculture Committee chairman Frank Lucas (R., Okla.) and other members of the committee to ensure inclusion of his FMMO legislation in the farm bill, which paved the way for U.S. Department of Agriculture hearings held in 2015. The recommended decision is based on the evidentiary record compiled as part of a public hearing held in Clovis, Cal., from September 2015 to November 2015.
"For years I have advocated and worked hard to give California dairy producers the opportunity to join the Federal Milk Marketing Order," said Rep. Jim Costa (D., Calif.). "Finally, the United States Department of Agriculture released a proposal that would allow California's dairy producers to make their own determination of what is best for California's dairy industry. Dairy producers have the opportunity to evaluate what joining the Federal Milk Marketing Order system will mean for their bottom line. I will continue working with California's dairymen and cooperatives as they assess the USDA proposal and decide on the merits of remaining independent or joining the 10 other Federal Milk Marketing Orders around the country." 
FMMOs are legal instruments that regulate the purchase of milk between dairy farmers and the first buyer. Where appropriate, the recommended California FMMO proposes adoption of uniform order provisions contained in the 10 current FMMOs. These uniform provisions include, but are not limited to, dairy product classification, end product price formulas and the producer/handler definition. The proposed order would recognize the unique market structure of the California dairy industry through tailored performance-based standards to determine eligibility for pool participation.
A unique feature of the proposed order is a provision for the recognition of the California quota value specified in the California quota program currently administered by CDFA. This decision finds that the California quota program should remain a function of CDFA in whatever manner CDFA deems appropriate.
FMMOs require that payments for milk be pooled and paid to individual farmers or cooperative associations of farmers on the basis of a uniform or average price. Thus, all eligible dairy farmers (producers) share in the market-wide use values of milk by regulated handlers.
USDA will hold a public meeting on Feb. 22, 2017, in Clovis to answer questions relating to how the proposed California FMMO would operate and how the public can submit comments for USDA consideration. Interested parties will have the opportunity to attend in person or watch the meeting live via a webcast. Meeting details are available at www.ams.usda.gov/caorder.
Comments on the recommended decision will be accepted for 90 days after official publication in the Federal Register. After analyzing and considering public comments, USDA will issue a final decision.
Along with issuing this recommended decision, USDA will publish a regulatory economic impact analysis it conducted to determine the potential impact of regulating California milk handlers under an FMMO on the milk supply, product demand and prices and milk allocation in California and throughout the U.S. The entire hearing record, including the regulatory economic impact analysis and details of the public meeting, are available at www.ams.usda.gov/caorder.
Subscribe to Our Newsletters
Feedstuffs is the news source for animal agriculture
You May Also Like
---