USDA extends application deadline for dairy program to June 22
USDA extends application deadline for dairy program to June 22
This will be the last opportunity for producers to take advantage of key adjustments Congress made to provisions of the MPP program.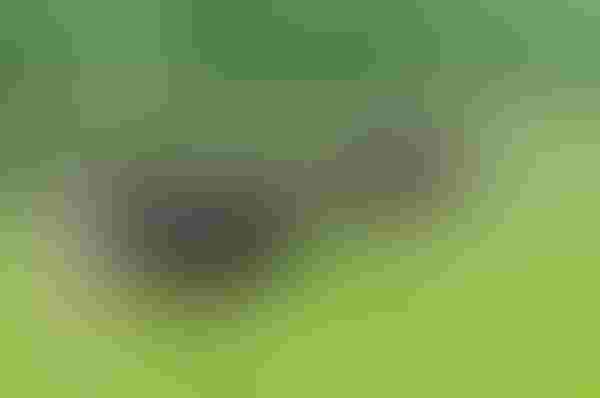 Producers now have until June 22 to re-enroll in the dairy safety net Margin Protection Program.
U.S. Agriculture Secretary Sonny Perdue announced the re-enrollment deadline for the Margin Protection Program (MPP) for Dairy will be extended until June 22, 2018. Originally the agency had planned a June 1 deadline, and then had moved the deadline back to June 8.
Milk industry groups, along with key members of the U.S. Senate, had recently asked the U.S. Department of Agriculture to consider giving farmers additional time to enroll in, or adjust their existing coverage in, the MPP for calendar year 2018.
The new and improved program protects participating dairy producers when the margin – the difference between the price of milk and feed costs – falls below levels of protection selected by the applicant. USDA has already issued more than $89 million for margins triggered in February, March, and April, and USDA offices are continuing to process remaining payments daily.
"Last week we re-opened enrollment to offer producers preoccupied with field work an additional opportunity to come into their local office to sign-up. We did get more than 500 new operations enrolled but want to continue to provide an opportunity for folks to participate before the next margin is announced," said Perdue. "More than 21,000 American dairies have gone into our 2,200 FSA offices to sign-up for 2018 MPP coverage but I am certain we can do better with this extra week and a half."
The re-enrollment deadline was previously extended through June 8, 2018. The deadline is being extended a second time to ensure that dairy producers are given every opportunity to make a calculated decision and enroll in the program if they choose. This will be the last opportunity for producers to take advantage of key adjustments Congress made to provisions of the MPP program under the Bipartisan Budget Act of 2018 to strengthen its support of dairy producers.
"We believe an extension of the sign-up period beyond the June 1 deadline will be beneficial in recruiting as many farmers as possible into the program," said Jim Mulhern, president and CEO of National Milk Producers Federation (NMPF). "In particular, the late spring planting in numerous dairy states, especially in the Midwest, means that many farmers have been in their fields in recent weeks and unable to sit down and make decisions about their risk management options available through USDA."
USDA encourages producers contemplating enrollment to use the online web resource at www.fsa.usda.gov/mpptool to calculate the best levels of coverage for their dairy operation.
The next margin under MPP, for May 2018, will be published on June 28, 2018. Therefore, all coverage elections on form CCC-782 and the $100 administrative fee, unless exempt, must be submitted to the County FSA Office no later than June 22, 2018. No registers will be utilized, so producers are encouraged to have their enrollment for 2018 completed by COB June 22, 2018.
All dairy operations must make new coverage elections for 2018 during the re-enrollment period, even if the operation was enrolled during the previous 2018 signup. Coverage elections made for 2018 will be retroactive to January 1, 2018. MPP payments will be sequestered at a rate of 6.6 percent.
Sens. Tina Smith (D., Minn.) and Rob Portman (R., Ohio) spearheaded a bipartisan letter making the request on May 31, and Sens. Debbie Stabenow (D., Mich.) and Patrick Leahy (D., Vt.) advocated strongly for an extension to build on their success earlier this year in making legislative improvements to the structure of the MPP.
Mulhern also complimented USDA for  issuing payments last week to farmers already enrolled in the MPP, saying that the "timely issuance of payments to producers will send an important signal to additional producers who are considering enrolling."
Subscribe to Our Newsletters
Feedstuffs is the news source for animal agriculture
You May Also Like
---