USDA approves 20 Billionth Eggland's Best Egg
USDA approves 20 Billionth Eggland's Best Egg
Eggland's Best egg brand reaches new milestone, highlighting its focus on quality


The U.S. Department of Agriculture (USDA) and Eggland's Best mark a special occasion as they commemorate the 20 billionth USDA-approved Eggland's Best egg. Eggland's Best eggs are sold in all 50 states in supermarkets across the country.
"We are pleased to have such a strong partnership with Eggland's Best and are proud that the USDA grade mark appears on their egg cartons," said Anne Alonzo, Administrator for the Agricultural Marketing Service of the USDA. "20 billion approved Eggland's Best eggs speaks volumes about the brand's focus on quality, which is something we highly value at the USDA."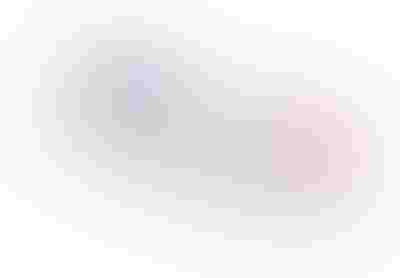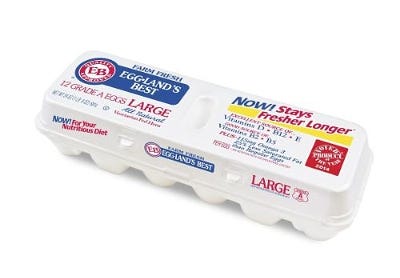 Eggland's Best conducts more than 35,000 tests a year to guarantee its eggs have lower saturated fat than ordinary eggs while being higher in vitamins and nutrients. This quality assurance leads to both a nutritionally superior and a fresher egg.
"At Eggland's Best, we follow the motto 'Better taste. Better nutrition. Better eggs.' in order to deliver a better tasting egg to consumers that is also better for them," said Charlie Lanktree, president and chief executive officer of Eggland's Best. "We hold our eggs to the highest of standards and actually reject more than 600,000 eggs a day because they do not meet our strict requirements to receive the EB stamp."
Compared to ordinary eggs, Eggland's Best eggs contain 25 percent less saturated fat, four times the vitamin D, 10 times the vitamin E and twice the amount of omega-3 fatty acids.  Plus, Eggland's Best eggs contain 38 percent more lutein and provide a good source of vitamins B2 (riboflavin), B5 and B12.
Along with being nutritionally superior to ordinary eggs, Eggland's Best eggs also stay fresher longer. In a recent independent study from the Journal of Applied Poultry Research, researchers found that Eggland's Best was the leader in egg freshness and that its proprietary hen feed and enhanced production processes played a crucial role in creating and maintaining fresh eggs.  These findings were supported by the USDA's own study that looked at eggs from more than 5,000 supermarkets across the United States.
With more than 50 local farms producing Eggland's Best eggs across the country, Eggland's Best utilizes more than 50 USDA-approved inspectors a year to certify Eggland's Best.
Subscribe to Our Newsletters
Feedstuffs is the news source for animal agriculture
You May Also Like
---