U.S. hog sector in downspin
U.S. hog sector in downspin
Supply glut will continue to pressure prices well into next year.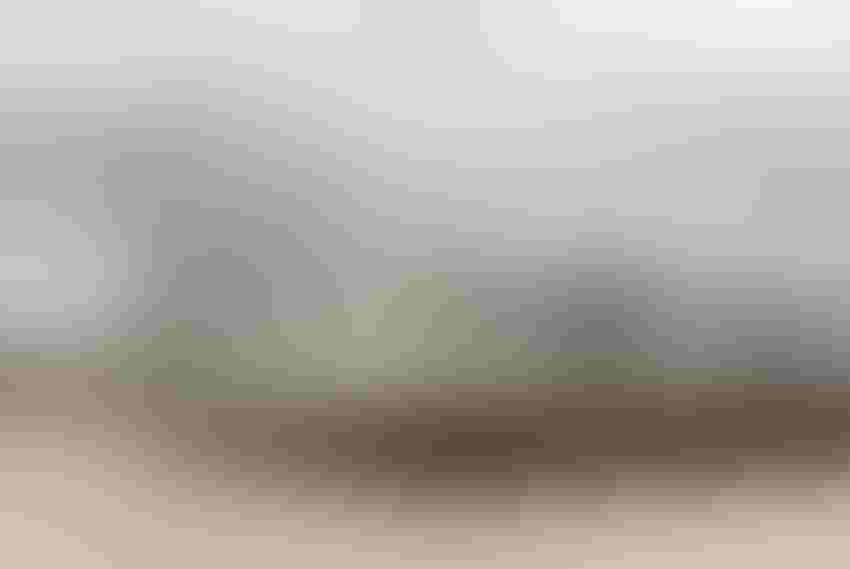 The hog sector is in a total nightmare downspin due to an oversupply of pork, David Williams, director of global protein for Informa Economics IEG, told Feedstuffs.
"We've not seen these kinds of prices since 2009-2010, and I think we're going to go lower," he said.
December lean hog futures settled Aug. 2 at $45.175/cwt. October and August contracts closed lower at $49.65/cwt. and $58.975/cwt., respectively.
"The curve just continues to be flattened, with no support," he explained. "Long-term sales on the cutout are hard to come by. There is a tremendous amount of oversupply in the U.S. and nowhere to put this pork."
Pork prices also keep getting cheaper at the retail level, Williams said, adding that foodservice is limited in what it can do to help. "We're in a very desperate situation."
Additionally, he said that there is just too much animal protein right now and that consumers are choosing beef or poultry instead of pork.  
"Pork is getting squeezed out."
Williams said he had previously thought that futures could trade in the low $40s, but now he believes they could fall to the upper $30s.
IEG believes the hog sector is finally seeing the signals that it needs to make adjustments, but Williams said the sector had been seeing the signals for the last six months and the last U.S. Department of Agriculture "Hogs and Pigs" report still showed a 3.4% increase in production.
"Maybe their optimism will change for the next hog and pig report in September," he added.
Hog producers are losing a lot of money as the breakeven is currently close to $63. "So, they are unprofitable, and we don't expect them to be profitable now until at least May or June of next year."
In terms of packer margins, Williams said that for the last two years, they had record margins, but now those margins are in a more realistic range, at $9-$14 [per head] range.
As for the tariff impacts, Williams said there has been a sharp drop in ham demand.
Mexican customers haven't stopped ordering, but they have reduced their ham volumes by 10-20%, he explained.
"They're buying more turkey dark meat as a substitution, so that's actually gone up in price and volume."
Williams will be providing more in-depth analysis of the hog sector as well as other protein sectors during the upcoming Informa Economics IEG Commodity & Feed Ingredient Outlook Symposium, held Aug. 20-21 in Bloomington, Minn.
"Today, we're in interesting times in the protein and animal by-product sector. There's going to be a lot of changes—dynamic, interesting price fluctuations—to supply and demand models," said Williams. "That's what this conference will go over—not only how we're going to finish up 2018, but how we look going into 2019."
Attendees will gain firsthand knowledge of each and every animal protein and by-product to aid in decision making, whether at a producer level, packer level or end user level, he added.
The meeting will also feature outlooks on energy, transportation and grains as well as include policy and economic updates.
For more information, click here. 
Subscribe to Our Newsletters
Feedstuffs is the news source for animal agriculture
You May Also Like
---