Trump signals need to fight Canadian dairy policies
Trump signals need to fight Canadian dairy policies
President Trump promises to address trade issue with Canada that is threatening to put some dairy farmers out of business.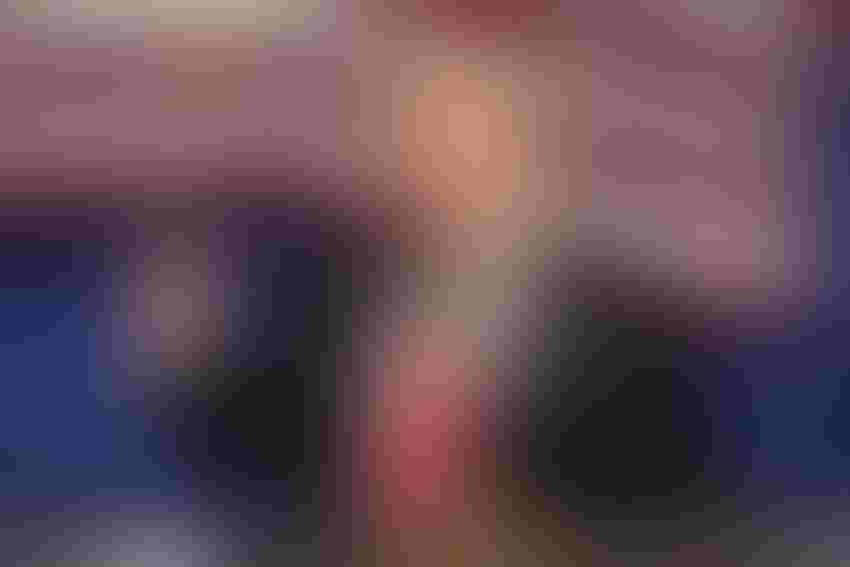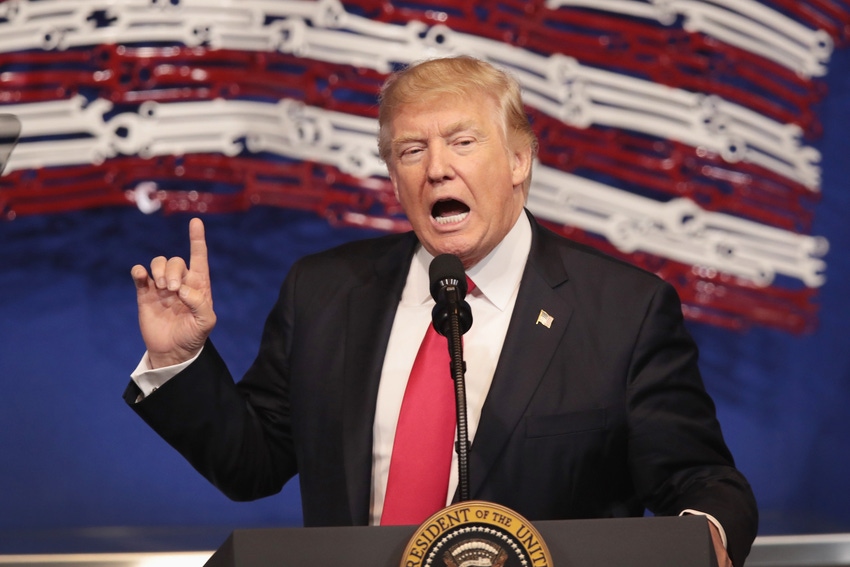 President Donald Trump speaks to workers at the headquarters of tool manufacturer Snap-On on April 18, 2017, in Kenosha, Wis.
Scott Olson/Getty Images
While speaking in Wisconsin Tuesday to announce his Buy American — Hire American executive order, President Donald Trump also said he plans to "stand up for our dairy farmers" regarding trade concerns with Canada.
"I've been reading about it, and I've been talking about it for a long time -- and that demands, really immediately, fair trade with all of our trading partners, and that includes Canada," Trump said in a speech at a Snap-On plant in Kenosha, Wis. "What's happened to you is very, very unfair. It's another typical one-sided deal against the United States, and it's not going to be happening for long."
Recently, Canada implemented a new national pricing policy that blatantly blocks American dairy exports and will enable significant dumping of Canadian dairy products onto the world market. As a result, dozens of dairy farmers in the Midwest recently learned that they must find new customers for their milk by May 1, which will cause considerable economic hardship and possibly force them to go out of business.
The President said he will find a solution with Canada, not just an answer. Trump promised that he will be working on a strategy with representatives of Congress, including speaker of the House Paul Ryan (R., Wis.). "We're going to work on that very hard," Trump said of finding a solution. The affected farmers lost contracts with U.S. dairy processors that export to Canada.
In statements, Trump said the North American Free Trade Agreement (NAFTA) "has been very, very bad for our country; it's been very, very bad for our companies and for our workers, and we're going to make some very big changes, or we are going to get rid of NAFTA for once and for all."
In a joint letter sent recently to Trump, the International Dairy Foods Assn., the National Milk Producers Federation (NMPF), the U.S. Dairy Export Council and the National Association of State Departments of Agriculture urged the Administration to tell Canada's Prime Minister Justin Trudeau to halt the new pricing policy and restore imports of the blocked U.S. products, specifically ultra-filtered milk. They also asked Trump to direct U.S. agencies to "examine a full range of tools that could be used immediately to impress upon Canada in a concrete way the importance of dependable, two-way trade."
"We thank President Donald Trump for speaking out today in Wisconsin against the harmful pricing policy Canada implemented in an effort to stifle competition with the United States. We have repeatedly stressed that trade must be fair and that all countries should be held accountable when they break the rules. Canada's repeated disregard for its dairy trade commitments to the United States has left American dairy farmers enduring the severe and unfair consequences," NMPF president Jim Mulhern said.
"America's dairy farmers will continue to work with the Trump Administration, speaker Paul Ryan and other congressional leaders, Wisconsin Gov. Scott Walker, as well as elected officials across the country to resolve this issue as soon as possible," Mulhern added.
Subscribe to Our Newsletters
Feedstuffs is the news source for animal agriculture
You May Also Like
---