Study provides insights on opportunities to differentiate U.S. pork
Study provides insights on opportunities to differentiate U.S. pork
Study finds international customers want to know more about producers' commitment to sustainability.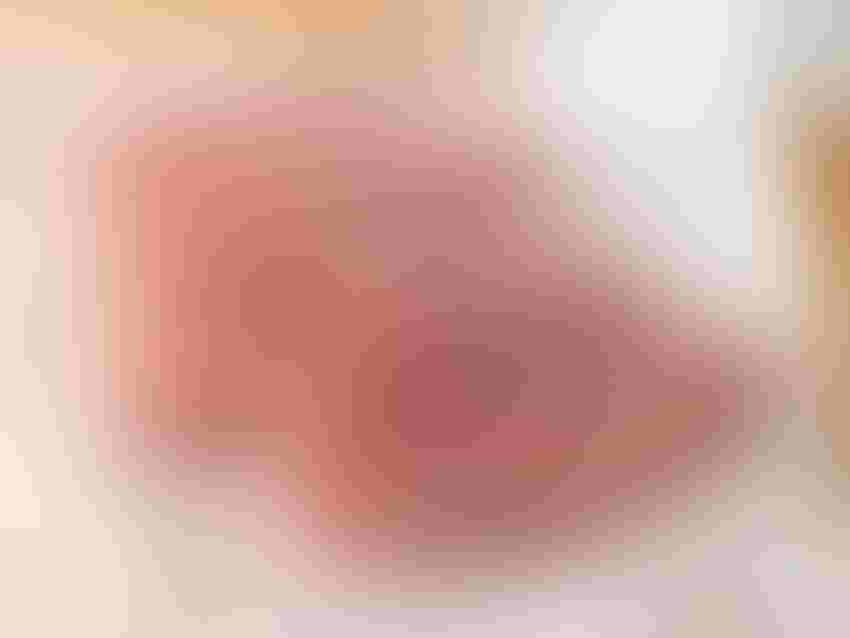 U.S. pork exports have experienced significant growth since 2010 – increasing more than 50% in volume and 60% in value. This substantial increase can be attributed to the fact that the U.S. is a low-cost and consistent pork supplier in the global market. A new report from the National Pork Board (NPB) details how U.S. pork can differentiate itself beyond these two attributes to continue to grow its global market share.  
"Exports are critical to using the entire carcass - providing important protein to the entire world and helping U.S. farmers increase the value of the hogs they raise," said David Newman, past president of NPB and a producer representing Arkansas. "Producers continue to prioritize international market growth as one of the key priorities for Checkoff-funded investments, and this report will help NPB and its strategic partners continue to add value for pork producers by diversifying and differentiating U.S. pork in the global market." 
According to previous Checkoff-funded research, African swine fever (ASF) outbreaks in China and other Asian countries caused a gigantic shift in the global meat trade. By 2025, China and others will continue their ASF recovery, ultimately displacing pork imports.
"China's ASF recovery means there will be increased competition over the next five years. U.S. pork will need to differentiate itself beyond being a low-cost supplier to continue to grow its market share and increase the value of pork exports," said Dr. Clay Eastwood, director of international market development for NPB.
The report was prepared by Gira, a global research firm, with funding from the Pork Checkoff. It shares three crucial areas where U.S. pork can stand out among its competitors in six key markets: Japan, Canada, Mexico, South Korea, China and Hong Kong. The three critical areas include:
Sustainability: International customers want to know more about U.S. pork's commitment to sustainability. This includes understanding pork producers' dedication to animal welfare and protecting the environment. Sharing the industry's commitment to transparency, continuous improvement and education about production and processing standards will differentiate U.S. pork from competitors.

Quality, consistency and service: U.S. pork has long been a low-cost, high-volume supplier but can differentiate itself by being seen as high-quality and highly consistent, both from a product and customer service standpoint.

Communication: Understanding cultural differences and expectations in business and delivering communication accordingly will position U.S. pork as a valued supplier. Specifically, international customers (importers, food service and retail) want to know more about order status and U.S. production and packaging standards.
This new report builds on the success of the Pork 2040: China Market Assessment, released in 2019 and the Vietnam and Philippines Market Assessments, completed in 2020. Intel from these market assessments and this differentiation study will help inform key decision-makers as they work to define and develop marketing strategies for pork in these markets.
"The strategy to diversify export markets is working, while year-to-date U.S. pork exports to China are down 21%, total U.S. pork exports are up 1% compared to 2020," said Eastwood. "The intel from these reports and Checkoff-funded in-country promotions, in partnership with U.S. Meat Export Federation, are key reasons why the demand for U.S. pork continues to grow."
"Pork producers also play a critical role, beyond their Checkoff investment, in helping to differentiate U.S. pork in the global market," said Newman. "I encourage all producers to request an On-Farm Sustainability Report and to create an AgView account. Both of the Checkoff-funded programs are free to pork producers."
On-Farm Sustainability Reports help pork producers measure and document their commitment to continuous improvement. National aggregate data from the On-Farm Sustainability reports can be shared with international customers to demonstrate U.S. pork producers' commitment to sustainability and will allow U.S. pork to differentiate itself in the global market.
AgView, a free opt-in technology solution, promotes business continuity for America's pig farmers by making disease traceback and pig movement data available to the USDA and state animal health officials on day one of a foreign animal disease (FAD) outbreak. Rapidly containing or regionalizing an FAD could help protect America's ability to work with trading partners to maintain exports.
Pork producers can request a free On-Farm Sustainability Report and create and AgView account at porkcheckoff.org. The reports can also be dowloaded at go.porkcheckoff.org/marketstudy. 
 
Subscribe to Our Newsletters
Feedstuffs is the news source for animal agriculture
You May Also Like
---