Study mischaracterizes food safety risks of cow's milk
Study mischaracterizes food safety risks of cow's milk
Cow's milk remains most nutritious compared to other plant-based alternatives.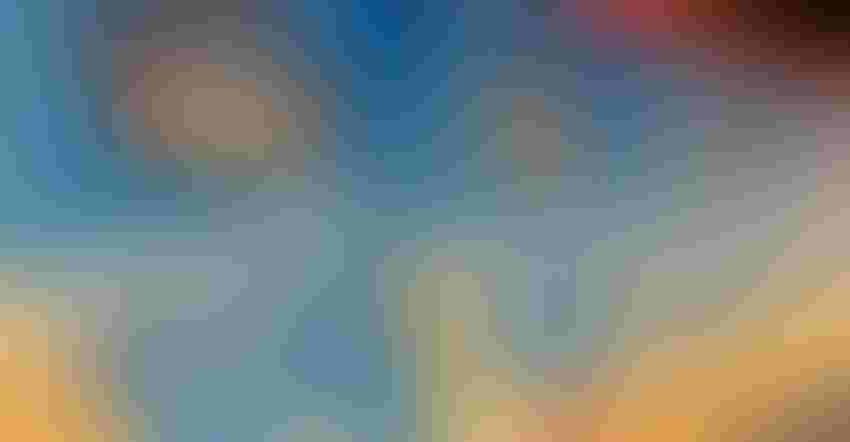 A study recently published in the Journal of Food Science & Technology compared plant-based milk alternatives to cow's milk. However, it wasn't the findings that caused concerns from a milk industry group but, rather, the statement that there are food safety risks with cow's milk.
Prepared by a graduate student at McGill University of Canada, the study compared the nutritional profiles of four imitation dairy beverages and conventional cow's milk. The research demonstrated that none of the plant-based imitations replicate the nutritional benefits of real milk.
However, the study also published what the National Milk Producers Federation (NMPF) said were inaccurate claims that cow's milk "has been associated (with causing) widespread disease outbreaks around the world" from the presence of various pathogens such as salmonella spp. and Escherichia coli O157:H7.
NMPF said the study's authors need to clarify that any significant dairy-related food safety risk is associated only with the consumption of raw milk, not commercially available dairy foods sold in the U.S. and other developed nations.
In a letter to the study's authors, NMPF rebuked the claim, saying it is actually raw, unpasteurized milk that is a demonstrable source of pathogens.
Dr. Beth Briczinski, NMPF vice president for dairy foods and nutrition, said the media attention to this inaccurate claim was disconcerting and had to be addressed.
"Cow's milk is one of the most regulated food products on the market today," she said. "To publish such an egregious claim in a scientific journal could damage consumer trust in this great beverage, which is why we insist that the study's authors issue a correction to the journal article and revise its press release immediately."
The public health risk associated with raw milk is supported by scientific evidence spanning more than 100 years. Raw milk is a key vehicle in the transmission of human pathogens like E. coli, listeria and salmonella, the letter said. The U.S. Centers for Disease Control & Prevention has reported that more than 70% of foodborne outbreaks involving dairy are attributed to raw milk. It is illegal in both Canada and many U.S. states.
"There is no basis for your statement linking milk consumption to worldwide foodborne outbreaks," the letter said. "Such a comment has the potential to do incredible, unjustified harm to our industry and has the potential to cause fear in consumers who are seeking nutrient-dense and safe products for themselves and their families."
Milk alternative comparisons
The McGill University study looked at the four most-commonly consumed types of milk beverages from plant sources around the world – almond milk, soy milk, rice milk and coconut milk -- and compared their nutritional values with those of cow's milk.
"After cow's milk, which is still the most nutritious, soy milk comes out a clear winner," the research found.
Soy milk is widely consumed for health benefits linked to the anti-carcinogenic properties of phytonutrients present in the milk known as isoflavones. There are concerns, however, of its "beany flavor" and the presence of anti-nutrients (substances that reduce nutrient intake and digestion).
Rice milk is lactose free and can act as an alternative, yet it has little nutrition. Concerns is that consumption of rice milk without proper care can result in malnutrition, especially in infants.
Coconut milk has no protein and few calories, but most of them are from fat. Consumption can help reduce levels of low-density lipoproteins (bad cholesterol) that are associated with cardiovascular diseases. However, the nutritional value is reduced if stored for more than two months.
Almonds have a high content of monounsaturated fatty acids that are considered helpful in weight loss and weight management and also help reduce low-density lipoprotein.
Cow's milk provides a wide range of host-defense proteins, because various beneficial antimicrobial effects are found in both human and bovine milks. For example, a study showed that, for infants, consumption of cow's milk has considerably reduced risk of fever and respiratory infections.
The study noted that cow's milk is a wholesome, complete food that provides all major nutrients, like fat, carbohydrates and proteins.
Subscribe to Our Newsletters
Feedstuffs is the news source for animal agriculture
You May Also Like
---