Relaunch of beef campaign sparks state extensions
Relaunch of beef campaign sparks state extensions
Content reaches more than 20 million consumers in three months.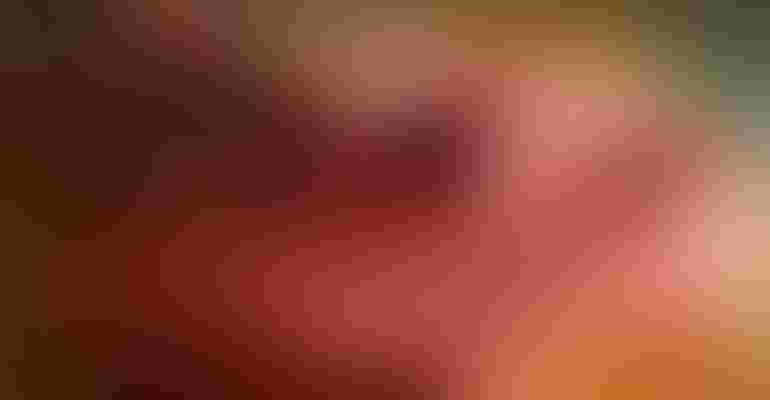 A new generation of consumers is getting to know beef through the new beef checkoff-funded "Beef. It's What's For Dinner" campaign launched in October. To celebrate the 25th anniversary of its introduction, the iconic brand has been refreshed, celebrating its reintroduction to a variety of today's consumers, channel partners and food influencers.
State beef councils are beginning to extend the campaign's content and features in order to educate and excite their states' consumers about the many benefits beef provides.
Of special interest to state councils has been the campaign's "Rethink the Ranch" anthem video and related video spots that showcase real, hard-working farmers and ranchers from around the country. Nationally, the videos have generated more than 765,000 views to date and have reached more than 3.5 million consumers. State beef councils have downloaded various "Rethink the Ranch" content for use on their own social media properties and through other consumer and thought leader outreach.
"Our state and national partnership is particularly valuable to 'Beef. It's What's For Dinner,' as the campaign showcases the people behind beef as well as beef's powerful nutrition story," said Alisa Harrison, senior vice president for global marketing and research for the National Cattlemen's Beef Assn., a contractor to the beef checkoff program. "Our team traveled across the United States to capture and develop the most factual and thoughtful stories about how today's beef is brought from the cattle raiser to the dinner table. Together with the information about the high-quality beef being delivered, it's a message that's compelling to consumers today."
Beef councils in several states, including Kansas and Missouri, will be promoting the "Rethink the Ranch" anthem video in a YouTube campaign launching mid-January. The Ohio Beef Council is producing its own video series to bring to life local producer stories and is using the familiar Copland's Rodeo music and the new "Beef. It's What's For Dinner" logo in its state materials.
Nationally, the "Beef. It's What's For Dinner" team has reached more than 20 million people in the first quarter of this fiscal year (starting Oct. 1) with positive messaging about beef. Overall, more than 2 million people visited the BeefItsWhatsForDinner.com website from Oct. 3 to Dec. 18, 2017. The team has successfully driven web traffic to the Raising Beef section of the website to encourage visitors to view the "Rethink the Ranch" videos, with almost 400,000 page views since the launch. The Raising Beef section – core content for the relaunch campaign – became the second top-viewed section of the site, after recipes.
Retailers, foodservice operators and other beef marketers are also being engaged and encouraged to learn more about beef and feature it more often through one-on-one outreach and through a LinkedIn campaign targeting business decision-makers. Major media outreach has resulted in more than 30 million impressions for the "Beef. It's What's For Dinner" relaunch.
The effort is also reaching out to food and health influencers, such as registered dietitians, bloggers and doctors, to share the positive information about the brand and website. More than 36,000 health professionals have been reached through outlets such as "Nutrition 411," an e-newsletter for dietitians.
"Teamwork has always been an element of pride for the cattle and beef industry," Harrison said. "With this campaign, we're able to celebrate and capitalize on our state and national partnership and make the 'Beef. It's What's For Dinner' brand as broad, extensive and cost-effective as possible."
Subscribe to Our Newsletters
Feedstuffs is the news source for animal agriculture
You May Also Like
---