Proposed WIC program revisions have dairy groups concerned
Proposed WIC program revisions have dairy groups concerned
NAS report says many WIC participants are not getting enough milk yet simultaneously suggests further reducing milk allowance.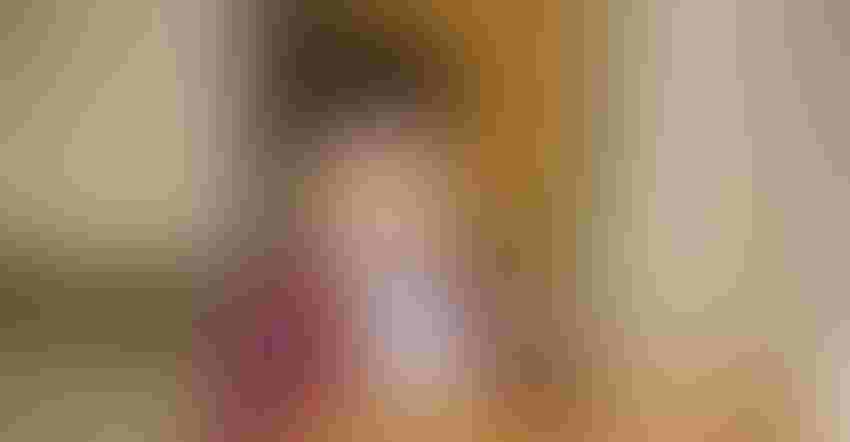 Rick Brady, School Nutrition Association
A new congressionally mandated report from the National Academies of Sciences, Engineering & Medicine (NAS) proposes updated revisions to the Special Supplemental Nutrition Program for Women, Infants & Children (WIC) to better align with the Dietary Guidelines for Americans and promote and support breastfeeding.
The committee that carried out the study and wrote the report recommended cost-neutral changes that include adding fish, increasing the amount of whole grains and increasing vegetables and fruits as a trade-off for decreasing juice, milk, legumes, peanut butter and infant vegetables, fruits and meats. It also recommended allowing women to receive the quantity of formula needed to support any level of breastfeeding. The proposed changes will save approximately $220 million program wide from 2018 to 2022, NAS estimated.
A program of the U.S. Department of Agriculture's Food & Nutrition Service, WIC is one of the largest nutrition programs in the U.S., providing not only access to specific foods but also nutrition education and health and social service referrals for low-income infants, children up to age 5 and women who are pregnant, breastfeeding or postpartum. In 2015, the program served approximately 8 million women, infants and children – which included a little more than half the infants and 30% of children ages one to five in the U.S. – at a cost of about $6.2 billion. WIC food "packages" allow participants to obtain foods that provide specific nutrients for pregnancy, growth and development.
Most foods that already provided at least 100% of the recommended intake of several nutrients and food groups were proposed to be reduced, such as juice, dairy, peanut butter, legumes and infant foods.
"The NAS committee's recommendations would undermine the nutritional value of the WIC program to needy Americans. It is contradictory that the NAS report would both acknowledge that many WIC participants are not getting enough milk yet at the same time suggest further reducing the milk served through the program," said Jim Mulhern, president and chief executive officer of the National Milk Producers Federation, and Dr. Michael Dykes, president and CEO of the International Dairy Food Assn.
"Milk, cheese and yogurt are the number-one source of nine essential nutrients in children's diets: protein, calcium, phosphorus, magnesium, potassium, vitamins A, B12, D and riboflavin. The reason dairy foods are included in the WIC package is that no other food source can deliver such a wide range of vital nutrients to mothers and young children. Cutting back on dairy is a step in the wrong direction," Mulhern and Dykes said.
The committee did make recommendations that encourage dairy consumption by WIC participants, including continuing to allow the substitution of cheese and expanding options for substituting yogurt, as well as making it easier for participants to purchase yogurt in popular sizes. The committee also recognized that many plant-based beverages, such as those derived from almonds and rice, are not nutritionally equivalent to milk.
"As the U.S. Department of Agriculture considers this report, we will work to highlight the value to all Americans of the nutrition that only milk and dairy products can provide," Dykes and Mulhern said.
Subscribe to Our Newsletters
Feedstuffs is the news source for animal agriculture
You May Also Like
---