Proposed poultry merger raises concerns from legislators
Proposed poultry merger raises concerns from legislators
DOJ asked to examine Sanderson Farms and Wayne Farms merger that could increase consumer poultry prices and hurt farmers.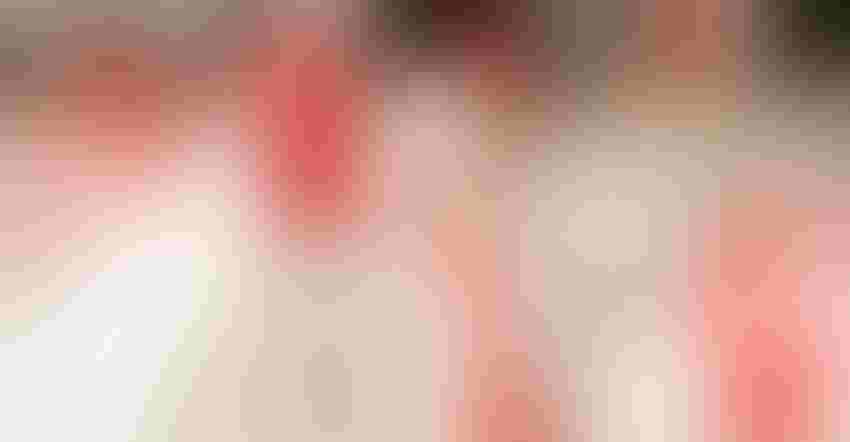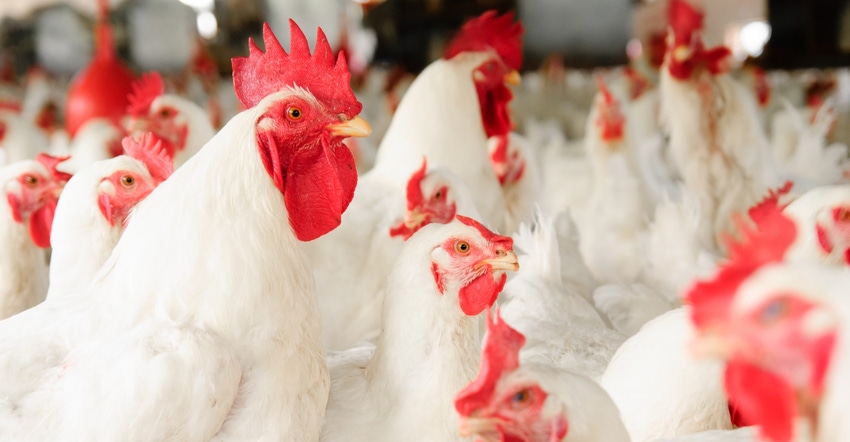 Sanderson Farms is already one of the "Big Four" poultry producers which dominates 54% of the market. The proposed merger with Wayne Farms raises deep concerns that further consolidation will increase price-fixing schemes as well as hurt farmers and consumers, according to a letter to the Department of Justice signed by Democrat Congressional members in the Senate and House of Representatives.
Sen. Elizabeth Warren, D-Mass., and Representative Mondaire Jones, D-N.Y., along with Sens. Cory Booker, D-N.J., Richard Blumenthal, D-Conn., and Bernie Sanders, I-Vt., and Reps. Mark Pocan, D-Wisc., Katie Porter, D-Calif., Hank Johnson, D-Ga., Pramila Jayapal, D-Wash., Jan Schakowsky, D-Ill., David Cicilline, D-R.I., Jamie Raskin, D-Md., and Judy Chu, D-Calif., slammed the proposed merger between Sanderson Farms, the third largest poultry processor, and Wayne Farms, the sixth largest poultry processor, and called on the DOJ to thoroughly review the deal and step in to prevent harm to American farmers and consumers. 
Warren, Jones and their colleagues are extremely concerned that further consolidation will raise poultry prices even higher for Americans — chicken prices have increased by 15% compared to pre-pandemic prices — cut pay for farmers and limit protections for workers.
"The proposed merger raises significant antitrust concerns in an industry already marked by price fixing, labor violations and intense consolidation. In particular, this proposed merger could increase the major poultry companies' monopoly and monopsony power, allowing them to raise prices for consumers while cutting pay for farmers and other poultry-industry workers," write the lawmakers. "Given these concerns, we urge the DOJ to conduct a thorough review of the proposed Sanderson-Wayne merger to ensure that it does not harm American farmers and consumers." 
In August 2021, Cargill, Continental Grain Company and Sanderson Farms announced an agreement whereby Cargill and Continental Grain will combine Sanderson Farms with Wayne Farms, a subsidiary of Continental Grain, to form a new, privately held poultry business. The transaction was expected to close by the end of 2021 or early 2022, however, that has not been the case.
Warren, Jones, and their colleagues are calling on the DOJ to investigate how the proposed Sanderson-Wayne merger could violate antitrust laws, allow the newly integrated company to tighten its hold on the entire process of chicken farming, and further hurt farmers' ability to maintain a livelihood. 
The lawmakers state: "The administration should carefully scrutinize this merger and oppose it if it is found to reduce competition and have an adverse impact on consumers or farmers. In reviewing the prospective transaction, the DOJ must also consider the extensive history of price fixing in the poultry industry, particularly in light of past and ongoing litigation against Sanderson Farms and Wayne Farms…This mega merger, in a sector already plagued with consolidation and illegal behaviors that harm farmers and consumers alike, represents a new threat to building a competitive marketplace."
The lawmakers raised alarms that the companies involved in the proposed Sanderson-Wayne merger are already implicated in several price-fixing lawsuits. In 2019, Sanderson Farms was subpoenaed by the DOJ for a price-fixing lawsuit with Tyson Foods Inc. and Pilgrim Pride Corp.
In 2018, the company was involved in a lawsuit alleging that coordinated production cuts with other major poultry companies resulted in a "roughly 50% increase in the price of broiler chickens" and cheated consumers out of approximately $330 each year since 2008. 
The legislators claim "not only has consolidation in the poultry industry exacerbated price-fixing schemes, it has allowed big poultry companies to exploit farmers — when many are already struggling to make ends meet. Large poultry firms have cut pay and eliminated competition so farmers and their workers are unable to get a better deal."
One farmer observed that "the pay cut and the [Sanderson-Wayne] merger are inseparable—the only reason Sanderson proposed the cut was because the merger would leave growers with little choice but to accept the new terms," the legislators add.
In November 2021, Warren initially raised concerns about the highly concentrated poultry industry when American consumers were hit with disproportionately high prices on poultry as companies enjoyed record profits, and rewarded executives and investors with bonuses and massive stock buybacks. Warren also called on the DOJ to aggressively pursue price fixing and ensure competitive markets to help bring down prices for consumers. 
Subscribe to Our Newsletters
Feedstuffs is the news source for animal agriculture
You May Also Like
---