Poultry groups gear up for flu's potential return
Poultry groups gear up for flu's potential return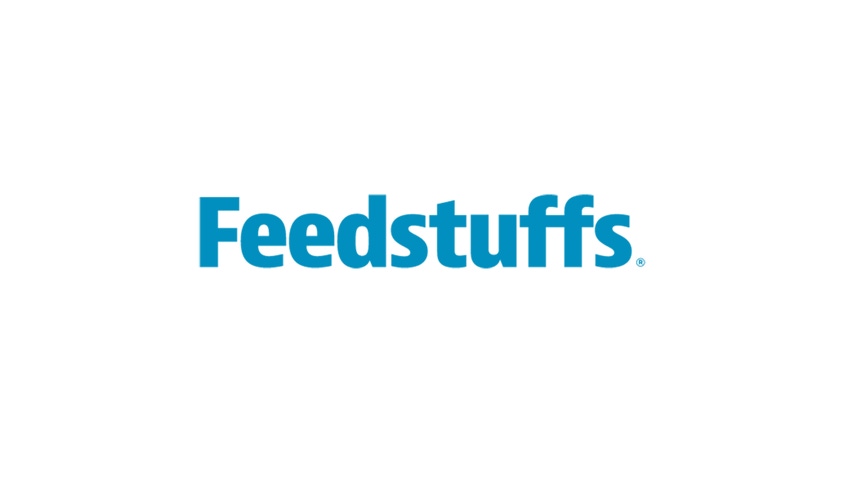 IN preparation for the potential re-emergence of highly pathogenic avian influenza (HPAI) in the fall as wild birds begin to migrate south, the National Chicken Council (NCC) has identified the top biosecurity principles for broiler and broiler-breeder producers.
Additionally, the United Egg Producers (UEP) noted that while repopulation of flocks on affected midwestern egg farms continues, egg farmers across the nation are also increasing biosecurity measures and preparing for the possible return of the virus during the fall migratory season.
"Egg farmers affected by (HPAI) this spring have been working diligently and are making good strides toward resuming egg production," UEP president and chief executive officer Chad Gregory said.
Biosecurity is the poultry industry's first line of defense against all avian diseases, including HPAI. NCC's list of biosecurity measures, available at www.nationalchickencouncil.org, was identified by members of the NCC biosecurity working group, veterinarians and avian health experts.
"Rigorous implementation of biosecurity principles will be essential to preventing disease introduction onto broiler chicken operations," NCC president Mike Brown said. "I know each industry has been preparing similarly. By maintaining this strong collaboration and sharing of lessons learned, I am confident we will all be in a much better place this year."
These biosecurity practices are intended to be applicable to a wide variety of production settings and to serve as a list of recommendations to farmers and associated personnel.
Similarly, UEP noted that U.S. egg farms have enhanced biosecurity measures intended to further protect their flocks, with a focus on key areas such as controlling movement of workers, birds, vehicles and equipment; ensuring that potential vectors such as feed and water are not contaminated with the virus, and limiting contact with domesticated and wild birds.
Egg farms are tightening vehicle restrictions, increasing disinfection procedures and expanding worker training. UEP has reviewed and summarized chapters of biosecurity recommendations from the U.S. Department of Agriculture for its members, and the American Egg Board distributed biosecurity enhancement recommendations to all commercial egg farmers.
Methods proposed to increase biosecurity range from minor procedural shifts to large investments in equipment and facilities. All egg farmers have been encouraged to work with veterinarians and animal health experts to evaluate current biosecurity programs, consider new recommendations from industry experts and adjust based on new learnings from HPAI.
Mississippi response plan
"Now is the time to make sure our response plans are in place to minimize bird losses and economic damage when migratory birds return from infected nesting grounds," Mississippi state veterinarian Dr. Jim Watson said.
Watson recently held a meeting with university poultry experts, agriculture officials and representatives of Mississippi poultry companies to address HPAI concerns.
"Of the 21 states with HPAI outbreaks from last December through June, some of them handled their responses without external forces coming in from USDA," Watson said. "If Mississippi has an outbreak, we must be prepared to handle the response ourselves, because USDA may be deployed to other states experiencing outbreaks.
"We have two main goals: early detection and stopping the spread of the virus," he said.
Watson explained that, unlike low-pathogenic viruses, HPAI moves through flocks quickly, with nearly 100% mortality.
"There will not be any debate when it hits a flock, and we will need to respond very quickly to prevent further spread," he said. "The goal is for flocks to be depopulated within 24 hours of diagnosis. Companies are only eligible for indemnity payments for live birds, so the sooner we can lock in that number of birds, the better."
Watson asked companies to help identify personnel, such as service technicians, who can be trained by the Mississippi Board of Animal Health to collect samples to monitor the state's flocks.
"Broiler flocks going to processing need to be tested every five to seven days and 24 hours before movement off their farms," Watson said. "Broiler-breeders moving eggs to the hatchery will need to be tested every other day."
Regarding cleaning and disinfecting after an outbreak, the exact protocols for Mississippi are still being determined.
Watson said infected birds will not be removed from their farms. Disposal will be either on-site burial or composting in barns until safe for removal. He encouraged companies to help prepare growers for the possibility that farms may be without birds for months, not weeks.
"The time needed for cleaning and disinfecting will vary, but one Arkansas farm took from the March 11 detection until it was cleared for restocking on June 6," he said.
Watson said biosecurity will remain a priority before, during and after any outbreak.
Volume:87 Issue:d3
Subscribe to Our Newsletters
Feedstuffs is the news source for animal agriculture
You May Also Like
---