Pork industry spells out trade game plan
Pork industry spells out trade game plan
Pork industry executive says NAFTA is top "defensive priority" this year.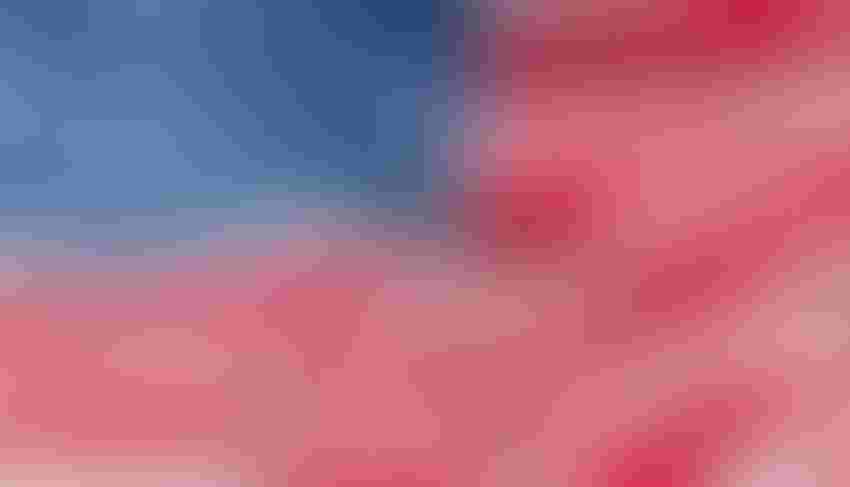 The U.S. pork industry alone exports to more than 100 different countries, but more pork is sent to the 20 countries with which the U.S. has free trade agreements than all of the rest of the countries combined, according to John Weber, immediate past president of the National Pork Producers Council (NPPC) and chairman of the NPPC Trade Policy Committee, who provided a trade update during the 2017 World Pork Expo held this week in Des Moines, Iowa.
"Exports are vital to the U.S. pork industry," he said. "Market access is extremely important."
Weber discussed several of the pork industry's trade priorities, specifically the North American Free Trade Agreement (NAFTA).
"While negotiating new free trade agreements is our top offensive priority, our number-one defensive priority is NAFTA," he said.
Modernizing the agreement is one of the Trump Administration's current priorities, and Weber said the U.S. pork industry wants to protect pork exports to two of its biggest markets: Mexico and Canada.
Canada and Mexico are the number-one and number-two destinations for all U.S. goods and services exported, accounting for more than one-third of the total U.S. exports and supporting more than 14 million American jobs. They are also the second- and third-largest markets for U.S. agriculture. In fact, Weber said Canada and Mexico combined bought $38 billion, or 28%, of all U.S. agricultural products exported in 2016.
For U.S. pork exports, Mexico is number two and Canada is number four, he added.
"Last year, we shipped $1.4 billion of pork to Mexico and almost $800 million of pork to Canada. Those benefits must be maintained in any negotiated deal. If they are not, or if the United States were to withdraw from NAFTA, it would be devastating to U.S. pork producers," Weber said.
Iowa State University economist Dermot Hayes said withdrawing from NAFTA would likely result in Mexico imposing a 20% tariff on pork from the U.S., which would drive down exports. This would result in a 5% loss for U.S. pork production, reducing live hog market prices by approximately 10%, which would cost about $14 per pig, or an aggregate loss of nearly $1.7 billion to the pork industry.
"So, we are asking the Trump Administration to first do no harm to agriculture while renegotiating NAFTA," Weber said. "For our industry, that means maintaining zero tariff rates on North American trade."
He added, "Certainly, we recognize that NAFTA has not worked for every sector of the U.S. economy, which is why we are supportive of modernizing the deal."
Maria Zieba, NPPC deputy director of international affairs, recently traveled to Mexico with several other industry representatives and said Mexico is concerned about the NAFTA negotiations.
"Mexico is our biggest customers in terms of volume. They want to continue the positive relationship that we have with them, but they are very concerned," she said. "Earlier on, there was a lot of discussion of imposing 20% duties on various products. I think this had them a little concerned."
She said the biggest worry for the U.S. pork industry participants based on what they heard during the trip was that Mexico is looking at other markets and at diversifying where they purchase their pork.
"Being that Mexico has always been a loyal and faithful customer, that does raise a little bit of concern for us, but we're overall confident that the negotiations with NAFTA, once they begin in late August, ... will shape up pretty well for us," Zieba added.
Despite the concern, Zieba said the U.S. has a proven track record of getting exactly what it wants in a free trade agreement, and she's "confident that that's where we'll end up again."
Weber added that the recent Mexico/U.S. sugar deal was also a positive signal for the upcoming negotiations.
"It's a huge plus for our negotiations that will be coming up later this summer to have one of the commodities out of the way," he said of the sugar deal. "My understanding was there was some give and take on both sides. That's exactly what it's going to take to update NAFTA, but to have that segment out of the way is a very positive step as we look forward to negotiating the rest of NAFTA later this year."
However, Weber said the pork industry is concerned that country-of-origin labeling will become part of the negotiations. Noting that the origin labeling issue has been addressed by the World Trade Organization, he said NPPC doesn't think it should be part of the NAFTA renegotiation, but "if it gets brought up, we are going to be there. It cannot be a trade-distorting labeling system as country-of-origin labeling was. There are a lot of issues around that that would have to be addressed if it is introduced. Our point is that we're getting along fine. We don't think it should be part of the negotiations."
Top trade offensive
As for the U.S. pork industry's top offensive for new trade policy, Weber said the focus is on achieving a free trade agreement first with Japan, which is already the leading market for U.S. pork, and then the Pacific Rim region. Additionally, he said the industry would like to see trade talks conducted with other countries in that fast-growing region of the world, including Vietnam, the Philippines, Malaysia and Indonesia.
"We have had staff in some of these countries recently talking with people in the public and private sectors about getting more access for U.S. pork in those markets," Weber said.
Of course, protecting pork exports in China also remains a key objective, he said, adding that the industry is also working hard to open markets that are currently closed, such as Argentina, India and Thailand.
Weber said NPPC is working with the U.S. Department of Agriculture "on an export certificate that will allow us to ship pork to Argentina, which is Latin America's third-largest economy."
Regarding trade relations with the U.K., which has yet to finalize its departure from the European Union, Weber said the pork industry supports the Trump Administration's trade efforts there.
He explained that while President Donald Trump and U.K. Prime Minister Theresa May agreed to preliminary trade talks earlier this year, the U.K. cannot implement trade agreements with the U.S. until it formally exits the EU, which could be at least a couple of years. He noted that the pork industry's "message, in the meantime, is that we are supportive of a free trade agreement with the U.K. if -- and only if -- it adapts international standards and not EU standards."
Meanwhile, the Trans-Pacific Partnership remains somewhat in limbo, Weber said.
"While the EU could be a tremendous market for the U.S., with over 450 million mostly affluent consumers and as the second-largest pork-consuming market in the world, we do not think the EU is ready to drop its non-science-based standards or eliminate tariffs on pork or other food products. Consequently, we are telling the Trump Administration to kill the negotiations and to focus instead on negotiating bilateral free trade agreements in the Asia Pacific region, beginning with Japan."
Subscribe to Our Newsletters
Feedstuffs is the news source for animal agriculture
You May Also Like
---