New pandemic dollars coming for biofuels, livestock producers
New pandemic dollars coming for biofuels, livestock producers
USDA announces latest COVID aid for biofuels, dairy farmers and processors, livestock farmers and contract growers of poultry.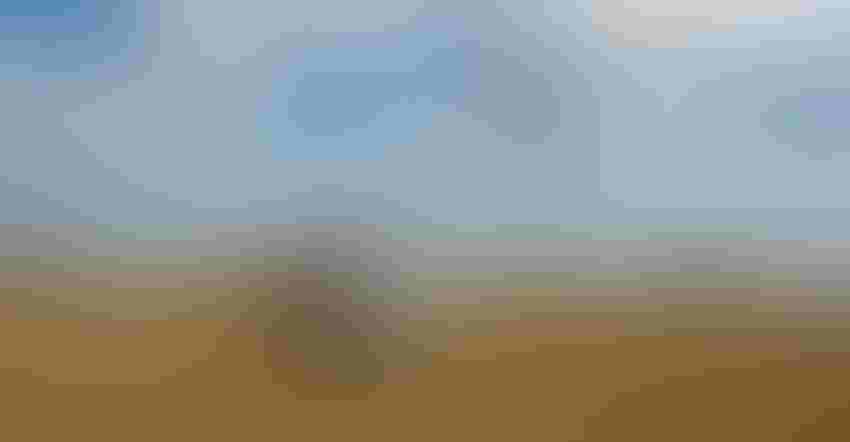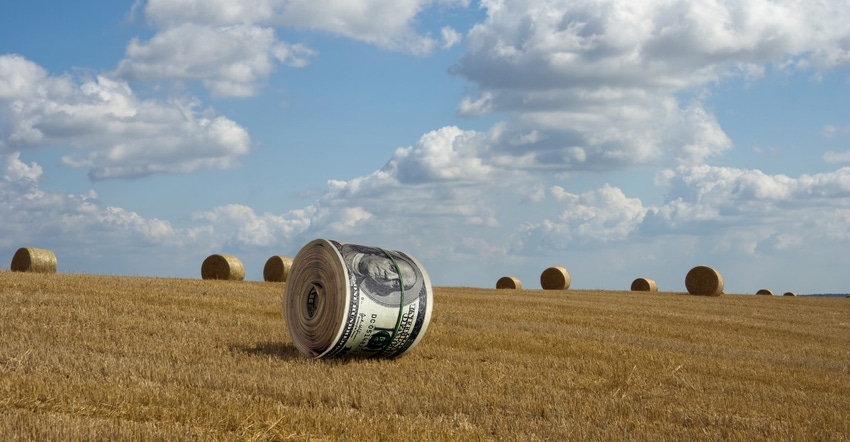 MORE MONEY HEADED TO FARMERS: USDA announced millions more of pandemic assistance for farmers, including targeted funds for biofuel and livestock producers.
iStock
As part of USDA's Pandemic Assistance for Producers initiative, USDA announced additional aid to agricultural producers and businesses within 60 days to include support to timber harvesters, biofuels, dairy farmers and processors, livestock farmers and contract growers of poultry, assistance for organic cost share and grants for PPE.
"These investments through USDA Pandemic Assistance will help our food, agriculture and forestry sectors get back on track and plan for the future," says Secretary of Agriculture Tom Vilsack. Since January, USDA has provided more than $11 billion of assistance directly to producers and food and agriculture business, he explains.
Related: Following the money on CFAP COVID relief
In March, USDA announced $6 billion in available funds to support a number of new programs or to modify existing efforts. The latest announcement specifies the following amounts for specific sectors:
Timber industry: $200 million for small, family-owned timber harvesting and hauling businesses

Biofuels producers: $700 million

Dairy farmers and processors: $400 million for a new Dairy Donation Program to address food insecurity and mitigate food waste and loss; additional pandemic payments targeted to dairy farmers who have demonstrated losses that have not been covered by previous pandemic assistance and $580 million for Supplemental Dairy Margin Coverage for small and medium farms.

Poultry and livestock growers: assistance for poultry and livestock producers left out of previous rounds of pandemic assistance specifically contract growers of poultry. In addition, livestock and poultry producers forced to euthanize animals from March 1, 2020 through December 25, 2020, will be offered payments.

PPE funding: $700 million for Pandemic Response and Safety grants for PPE and other other protective measures to help specialty crop growers, meat packers and processors, seafood industry workers, among others.

Organic producers: up to $20 million for additional organic cost share assistance, including for producers who are transitioning to organic.
Through USDA's Build Back Better initiative, the agency has already announced $5 billion in a mix of loans, grants and innovative financing to make meaningful investments to build a food system more resilient against shocks, delivers greater value to growers and workers and offers consumers an affordable selection of healthy food produced and sourced locally and regionally by farmers and processors from diverse backgrounds.
Related: USDA embarks on adding resilience to food system
"We have more work to do to build back a better food system, strengthen our supply chains and make sure American agriculture gives our farming and ranching families every opportunity to earn a good living," says Vilsack. "As the economy continues to bounce back, USDA will ensure American agriculture is ready to seize the moment."
Industry praises new COVID relief
Renewable Fuels Association President and CEO Geoff Cooper says they are pleased to see $700 million in emergency relief for biofuel producers included in the USDA announcement, and happy to hear USDA intends to administer the aid in the next 60 days.
"This assistance comes at a critical time, as ethanol producers are still struggling to recover from COVID-related market losses and are now facing historically high feedstock costs," Cooper says. "Many plants remain offline or are operating at reduced output rates. We look forward to receiving additional details on the program from USDA, and we are eager to work with the department to ensure smooth and successful implementation."
FarmFirst Dairy Cooperative President John Rettler, a dairy farmer from Neosho, Wisc., says FarmFirst appreciates USDA's commitment to support agricultural producers and businesses that are still recovering from all the uncertainty from last year. "The funding from the Pandemic Assistance package will address any disruptions experienced in our supply chains, as well as provide investments that can lead to long-term improvements in our supply chain as a whole," he says. "Building these long-term solutions and farmer resources, USDA is creating a foundation that will prepare U.S. agriculture to be ready to meet the demands of a recovering economy. FarmFirst looks forward to building this success for the future."
Rachel Gantz, communications director for the National Pork Producers Council, says assistance for hog famers dealing with COVID-related challenges has been helpful. The hog sector was especially hit hard when packing plants were forced to shutdown due to high number of COVID cases among plant workers.
"While it won't make producers whole, many are still struggling with losses incurred last year," says Gantz. She adds NPPC's top issue right now is urging the administration to intervene in the federal district court decision that struck down the line speed provisions of the USDA's New Swine Inspection System.
As revealed during the pandemic, a loss in capacity directly results in lower prices for farmers or the inability to market hogs. "Not intervening in this matter will result in a loss of 2.5% of overall U.S. pork harvest capacity (a loss of up to 25% for impacted plants," Gantz says. "Small hog farmers, in particular, will be hurt the most and it will lead to further industry concentration and placing more market power in the hands of packers."
Subscribe to Our Newsletters
Feedstuffs is the news source for animal agriculture
You May Also Like
---