New Midwest plants to ease hog flow through seasonal high period
New Midwest plants to ease hog flow through seasonal high period
Solid domestic and foreign demand to support prices.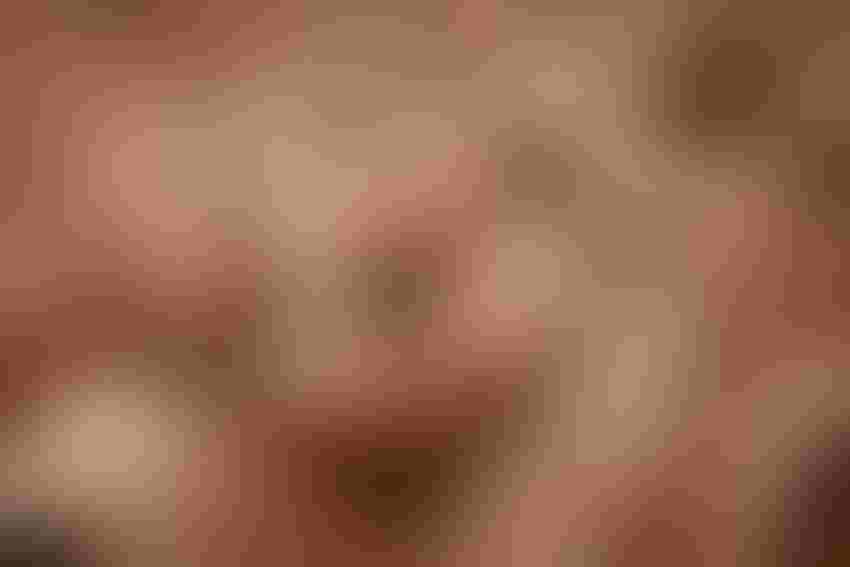 Commercial pork production for the third and fourth quarters is expected to be record high in 2017, according to the latest U.S. Department of Agriculture's "Livestock, Dairy & Poultry Outlook." In fact, USDA forecasts third-quarter production at 6.3 billion lb., 2.8% above a year earlier, and fourth-quarter production at 7 billion lb., 5.7% above the fourth quarter of 2016.
Despite the increase, USDA said the new Seaboard Triumph Foods and Clemens Food Group pork processing plants, which each opened on Sept. 5, will reduce the probability that the anticipated large hog numbers will exceed U.S. slaughter capacity and significantly pressure U.S. hog prices.
The Clemens plant, located in Coldwater, Mich., has a single-shift capacity of about 10,000 head per day. The Seaboard Triumph Foods plant, located in Sioux City, Iowa, has a single-shift capacity of about 12,000 head per day.
"While it is unlikely that either plant will reach full single-shift capacity immediately, increasing slaughter rates are likely to be adequate to alleviate the significant effect on hog prices that anticipated large fourth-quarter weekly hog slaughters might otherwise bring," USDA noted.
According to the outlook, prices for live equivalent 51-52% lean hogs are expected to average $57-58/cwt. in the third quarter, about 17% higher than a year ago. Fourth-quarter prices are expected to be $44-46/cwt., almost 22% above a year ago.
"Strong hog price expectations signal continued solid domestic and foreign pork demand," USDA reported.
In the first week of September, the wholesale belly price, which USDA said is a reflection of much of the domestic demand strength in 2017, was 44% below the late-July peak. However, the belly price still was 42% above the same week in 2016.
USDA will release the "Quarterly Hogs & Pigs" report on Sept. 28, which will provide an indication of producer farrowing intentions into early 2018.
Subscribe to Our Newsletters
Feedstuffs is the news source for animal agriculture
You May Also Like
---