Nebraska packing company loads first beef shipment to China
Nebraska packing company loads first beef shipment to China
Shipment contains high-quality, middle meat steak cuts.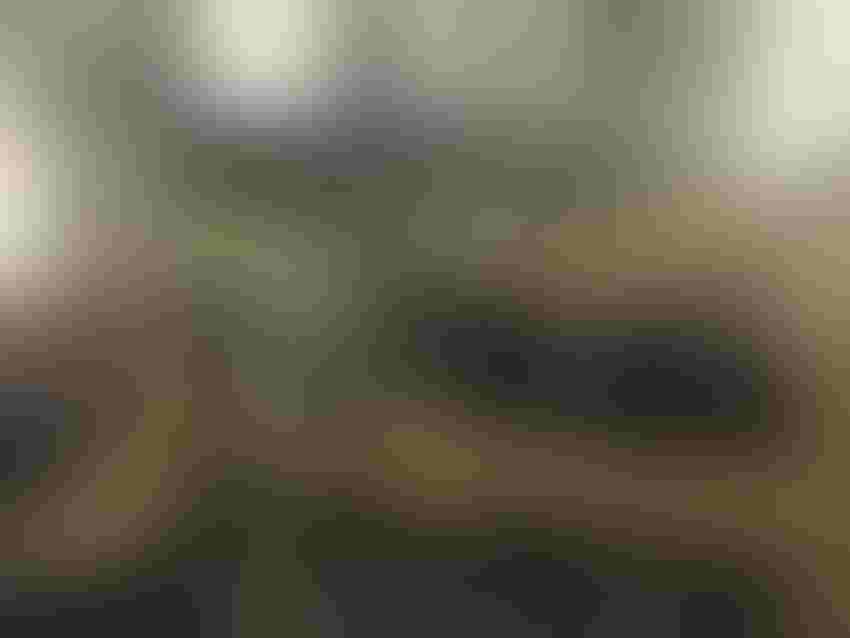 Office of Governor Pete Ricketts
A Nebraska company announced this week that it has the honor of sending the very first U.S. beef exports to China after a nearly 14-year ban. To mark the momentous occasion, Nebraska Gov. Pete Ricketts and Nebraska Department of Agriculture (NDA) director Greg Ibach joined Greater Omaha Packing (GOP) president Henry Davis to load the first shipment after final export requirements were announced Monday.
"All of us at Greater Omaha are very proud to be part of this reopening of U.S. beef trade with China as it will impact agriculture and jobs in Nebraska in a very positive way," Davis said. "China has the potential to be the largest export market for U.S. beef ever."
In the U.S., Nebraska currently ranks as the number-one beef production state as well as the top beef exporter. China is the second-largest importer of beef in the world.
The very first shipment for that large market, according to Davis, will contain a significant amount of beef -- "enough that would supply several grocery store chains." Additionally, he said it contains very high-quality, middle meat steak cuts.
Ricketts said GOP's achievement is "a big deal" and applauded the company for the innovation, technology and management that allowed it to be "ready to go" once details of the deal between the U.S. and China were finalized.
Including China, GOP now ships to 69 countries across the globe. Davis attributed the achievement to the company's adaptability, high food safety standards and fresh product shelf life, noting that GOP has invested more than $35 million in its Omaha, Neb., plant over the last 10 years just for food safety.
According to Ricketts, the Chinese beef market has gone from a $139 million market in 2010 to $2.58 billion in 2015. "That is tremendous growth, as we see that rising middle class in China demanding higher-quality products and more protein," he said.
Over the last two years, Ricketts has strongly advocated for reopening China's market to American beef. "From the beginning, my administration focused trade efforts on China to position Nebraska beef to be able to capture significant sales as soon as the market opened," he added.
Ricketts visited Beijing, China, in 2015 to urge the Chinese government to reopen its market to U.S. beef. He also led a trade mission to China in 2016 to share the story of Nebraska beef with potential customers in anticipation of the market reopening.
Last year, he visited with then-presidential candidate Donald Trump about the importance of the Chinese beef market to Nebraska. The President subsequently pledged to make reopening the market a priority for his Administration.
Ibach added, "This is a tremendous opportunity for Nebraska, and we are excited to continue the work we started years ago to develop and strengthen relationships with China. When people around the world think about high-quality, delicious beef, they think Nebraska, and we are now pleased to be able to offer those Nebraska beef products to China."
One of China's requirements for shipment, which were released June 12, is that U.S. producers must track the birthplace of cattle born in the U.S. that are destined for export to China, but the governor's office said many of Nebraska's producers already do this.
"Chinese officials toured our company's Omaha plant last fall to learn about our high international animal health and food safety standards and traceability and labeling protocols," Davis said. "We're excited to be shipping beef to China for the first time in 14 years."
The governor thanked all federal, state and industry partners who worked together to make the deal a reality. Ricketts noted that the recent trade missions to China and the efforts made by the state's agriculture and economic development departments and their teams "helped lay the groundwork for this success. Access to the Chinese market allows Nebraska farmers and ranchers to sell our quality beef to 1.4 billion new customers, and this will help to grow our state for years to come."
NDA and the Nebraska Department of Economic Development plan to work to identify future promotional opportunities in a continued partnership with Nebraska's beef community in an effort to increase the sales of Nebraska beef specifically in China.
"Now, we're going to kick it up a gear or two and get into high speed with looking for opportunities to do promotional events to inform Chinese consumers about the opportunity they have to purchase beef from the U.S. and especially ask for beef from Nebraska plants, so we're excited about that," Ibach said.
Since 2005, Nebraska's share of U.S. beef sales to global markets has increased from 3.6% to more than 18%.
Subscribe to Our Newsletters
Feedstuffs is the news source for animal agriculture
You May Also Like
---