Mini-dairy plant to boost boutique fermentation industry
Mini-dairy plant to boost boutique fermentation industry
New Mini Dairy pilot plant will allow product development research in the field of dairy fermentation.

Virginia Tech and TESSA Dairy Machinery have entered into an agreement to bring the Israel-based company's Mini Dairy to the university's pilot plant.
With more consumers seeking locally sourced dairy products, the location of a Mini Dairy at the university will enable collaborations with students and researchers, a move that will help the dairy fermentation industry grow in Virginia and beyond.
The agreement is another in a series of steps the university's department of food science and technology has taken in recent years to promote industry collaboration that — when paired with university research and student engagement — has far-reaching benefits for the state.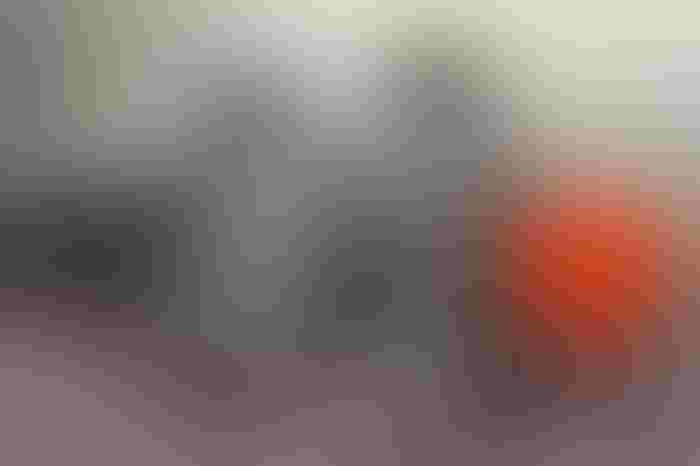 A new Mini Dairy from TESSA will be housed in the Virginia Tech Pilot Plant.
Virginia Gov. Terry McAuliffe announced the agreement between Virginia Tech and TESSA on a trade and marketing mission to Israel to promote the state's many assets and resources.
"This is another example of public/private partnerships that pay dividends for Virginia and grow the New Virginia Economy in innovative ways," McAuliffe said. "Virginia's dairy industry, which generates almost half a billion dollars in farm sales alone in Virginia, has a long and distinguished reputation for excellence and quality. The Mini Dairy collaboration between Virginia Tech and TESSA represents a tremendous avenue for the industry's future."
The Mini Dairy, to be housed in the College of Agriculture & Life Sciences' Human & Agricultural Biosciences Building 1, will be geared toward helping grow the field of dairy fermentation. Value-added fermented products, such as yogurt, milk with probiotics, cheeses and other craft dairy products, are a growing segment of the U.S. dairy industry. In Virginia alone, the dairy industry pulls in $500 million in annual cash receipts.
Fermentation is a vital step in food manufacturing in everything from wine and beer making to cheese and yogurt production, and the university is conducting cutting-edge research in the field.
Once the dairy is up and running, businesses can use the equipment to develop their newest products and prepare them for market without having to take their own manufacturing facilities offline. The pilot plant that was designed as a place for industry engagement and similar projects — such as the brewhouse that came online last year — have been met with great success. The plant is dubbed the "Innovation Collaboratory" because it is a space where industry meets research.
"Fermentation is one of the most exciting new avenues in food manufacturing," said Joe Marcy, head of the department of food science and technology. "This new partnership with TESSA will help propel innovation happening in this field. Much like we have done with the craft beer industry, this new equipment will help drive the industry in the state, create jobs, spur new research and educate the next generation of food scientist."
"The Mini Dairy enables boutique and craft dairy farmers to quickly and easily bring their produce from the dairy to the consumer. An all-in-one facility, the facility brings fresh, local, all-natural dairy products to the public. Our collaboration with Virginia Tech is a first and promises to be exciting, as we will see new ideas from the university quickly become a reality. I cannot wait to taste the products," TESSA chief executive officer Isac Nisenblat said.
The Mini Dairy can handle milk processing; however, the project will be will be more geared toward creating artisanal and value-added fermented products.
TESSA has committed to the gift of equipment to Virginia Tech. The university will work to ensure the equipment is compliant with U.S. standards, allowing U.S. dairy producers to consider TESSA Mini Dairy manufacturing equipment for craft and boutique dairy fermentation businesses.
Marcy's department created a fermentation option for students last year. This year's entering freshmen will be the first class to start in this program.
The Mini Dairy is expected to be delivered in November 2016.
Subscribe to Our Newsletters
Feedstuffs is the news source for animal agriculture
You May Also Like
---