Mexico levies 10% tariff on US pork
Mexico levies 10% tariff on US pork
An immediate 10% tariff placed on estimated $1b worth of pork legs and shoulder exports.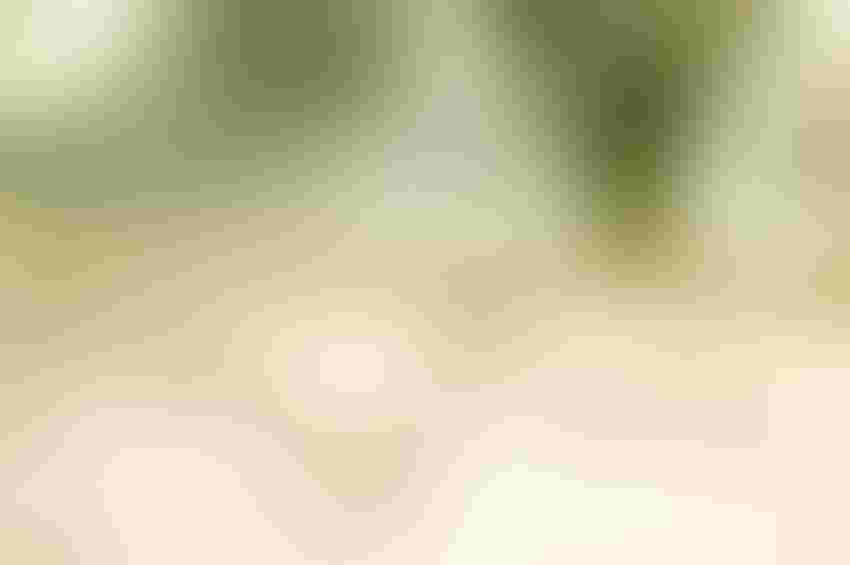 On Tuesday Mexico levied punitive tariffs – 10% effective June 5, escalating to 20% on July 5 – on unprocessed pork (not including variety meats) in retaliation for tariffs on its metal exports to the United States. The tariffs come in response to the Trump Administration's 25% tariffs on steel and aluminum which went into effect Friday, June 1.
Mexico said the retaliatory tariffs would apply to pork legs and shoulders from U.S. suppliers, which account for about 90% of the country's annual imports of the cuts. Last year, Mexico imported nearly 650,000 tonnes of pork legs and shoulders worth an estimated $1.07 billion, according to government data. The National Pork Producers Council (NPPC) noted last year U.S. pork producers shipped $1.5 billion of product to Mexico, its largest export market.
"The toll on rural America from escalating trade disputes with critically important trade partners is mounting," said Jim Heimerl, NPPC president and a pork producer from Johnstown, Ohio. "Mexico is U.S. pork's largest export market, representing nearly 25% of all U.S. pork shipments last year. A 20% tariff eliminates our ability to compete effectively in Mexico. This is devastating to my family and pork producing families across the United States."
The United States has, on average, been the top global supplier of pork over the last ten years. NPPC said the tariffs have made it difficult to remain profitable if tariffs price U.S. pork out of world markets.
China too has targeted U.S. pork producers in its retaliatory tariffs as well. Mexico's decision follows similar retaliation in early April by China, which imposed additional 25% tariffs on U.S. pork. According to Iowa State University Economist Dermot Hayes, U.S. pork producers have lost $2.2 billion on an annualized basis due to events leading up to and following China's 25% punitive tariffs in retaliation for U.S. tariffs on aluminum and steel.
"Since March 1, when speculation about Chinese retaliation against U.S. pork began, hog futures have dropped by $18 per animal, translating to a $2.2 billion loss on an annualized basis," said Iowa States' Hayes. "While not all of this lost value can be attributed to trade friction with China, it is certainly the main factor."
Meetings over the weekend with China also appeared to end with no forward progress on increasing markets for U.S. agricultural products as many had hoped. Administration officials, led by Secretary of Commerce Wilbur Ross, concluded a series of meetings in Beijing with a delegation from the government of China, as part of ongoing trade discussions. "The meetings focused on reducing the United States' trade deficit by facilitating the supply of agricultural and energy products to meet China's growing consumption needs," according to a readout from the White House.
On Monday, Trump tweeted: "Farmers have not been doing well for 15 years. Mexico, Canada, China and others have treated them unfairly. By the time I finish trade talks, that will change. Big trade barriers against U.S. farmers, and other businesses, will finally be broken. Massive trade deficits no longer!"
In response to the tweet, Angela Hofmann, deputy director of Farmers for Free Trade, said there currently is a surplus in agriculture trade. "So by the President's own metric, U.S. agriculture trade has been winning. They only thing that could put that at risk are harmful tariffs that will tax the very exports our farmers depend on for their livelihoods. We can and should address non-tariff barriers but we can't do it in a way that puts major ag export markets at risk," Hofmann said.
The Trump administration plans to issue a final list of some $50 billion in Chinese goods that it intends to hit with a 25% tariff by June 15, including U.S. soybeans and pork. In a separate tweet implying Trump was prepared for China's tariffs, he said: "China already charges a tax of 16% on soybeans. Canada has all sorts of trade barriers on our Agricultural products. Not acceptable!"
Denise Bode of Michael Best Strategies said Trump's tariff implementation on steel and aluminum comes right before a meeting of finance ministers from the Group of Seven nations in Canada where five of the six nations in the meeting have just had tariffs imposed on them by the U.S. 
"It also indicates that the administration may have finally given up on finishing NAFTA negotiations in the near future. That raises the question if not now, then when could the discussions resume.  Mexico's presidential elections are just a month away, and a new government may feel populist pressure to avoid giving any concessions to the Trump administration," Bode wrote in a Trade Alert sent out Friday, June 1.
Subscribe to Our Newsletters
Feedstuffs is the news source for animal agriculture
You May Also Like
---