Meat demand to ramp up for spring
Meat demand to ramp up for spring
Strong international and domestic demand extremely critical as production increases.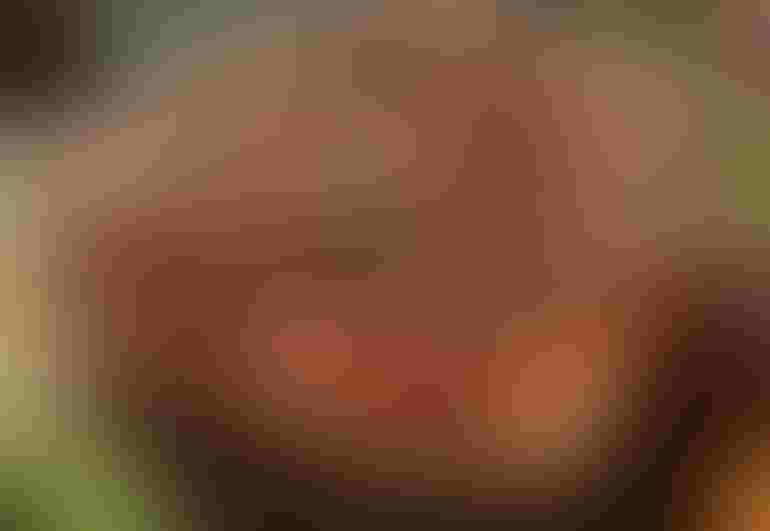 bhofack2-iStock-Thinkstock
While the beef, pork and chicken sectors have had some demand issues lately, David Williams, global protein director of Informa Economics IEG, said he believes the sectors are getting to the bottom of it.
"We've gotten down cheap enough to buy some demand," he said. "We're seeing a lot more interest, retail features and other things both on the pork and beef side, and somewhat on the poultry, to get ready for spring and summer."
Williams noted that a big demand sector has been locked up by winter but that this will likely come to an end in the next two to three weeks.
"The Northeast has had tremendous amounts of snow and cold weather," he said.
In about 10 more days, however, Williams said spring weather will start to set in, and grilling demand "will come out of nowhere."
He added, "We're starting to see signs that, going forward, we're going to have really good export and domestic demand. We've got a lot of features."
Williams also pointed out that there has been really good foodservice demand as a result of an improved economy. Food is the first thing people spend money on when the economy gets better, he added.
As far as the markets go, Williams said everything is starting to lift due to the improvement in demand.
He said there is no doubt that the beef side has seen some recent support.
Derrell Peel, Oklahoma State University Extension livestock marketing specialist, pointed out that during the last four weeks, beef primal values for the rib, chuck, brisket, short plate and flank have been partially offset by lower loin and round values. 
"Brisket values are especially strong, with wholesale value up over 30% year over year, while rib-eye values are down some from earlier highs but still up 6% from last year in the last four weeks," he noted. "Higher chuck values are led by strong flat iron steak and chuck roll prices, up roughly 28% from one year ago. Short ribs are also up about 27%, likely supported by strong export demand."
Peel said lower loin values are a short-term concern and result from a continuation of a longer-term trend for weaker relative loin values. "Loin values have declined relative to other parts of the carcass over the last decade," he noted.
Pork will take the spotlight in May as it really dominates between May 1 and Memorial Day, Williams said. However, he explained that the sector will need to move a lot of product during that period this year.
According to Peel, production levels of beef, pork and broilers are all expected to be record large in 2018, which will lead to record-large total meat supplies of nearly 103 billion lb., up 3.3% year over year. This includes other chicken, turkey, lamb/mutton and veal production.
Peel said net meat exports are projected to move just over 12% of total meat production offshore this year and hold per capita domestic meat consumption to 219.4 lb. retail weight, which is a 1.3% increase from last year and the highest total meat consumption since 2007. However, it is also below the record level of 221.9 lb. set in 2004.
"Strong domestic and international meat demand will be critical to minimize the supply pressure on meat prices in 2018," Peel said.
Subscribe to Our Newsletters
Feedstuffs is the news source for animal agriculture
You May Also Like
---