Lower feed prices driving hog, cattle industry expansion
Lower feed prices driving hog, cattle industry expansion
Robust demand absorbing swelling supplies.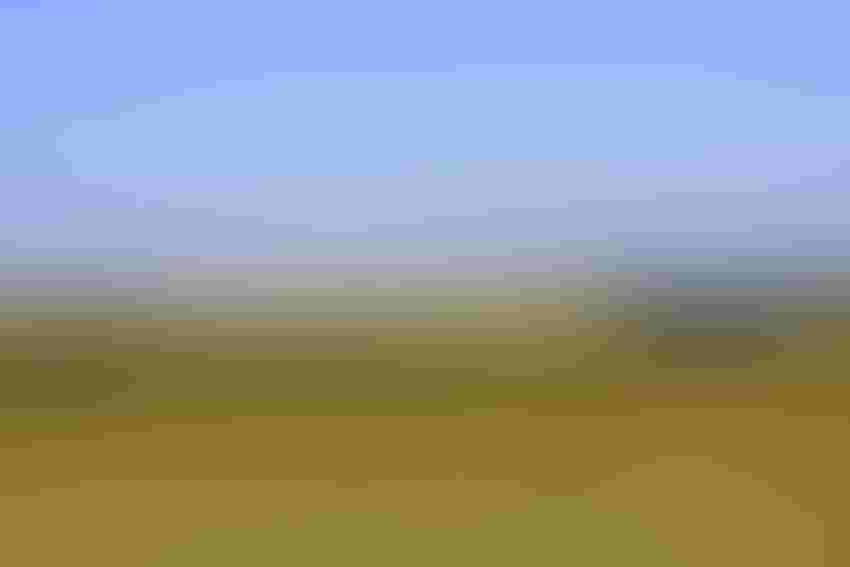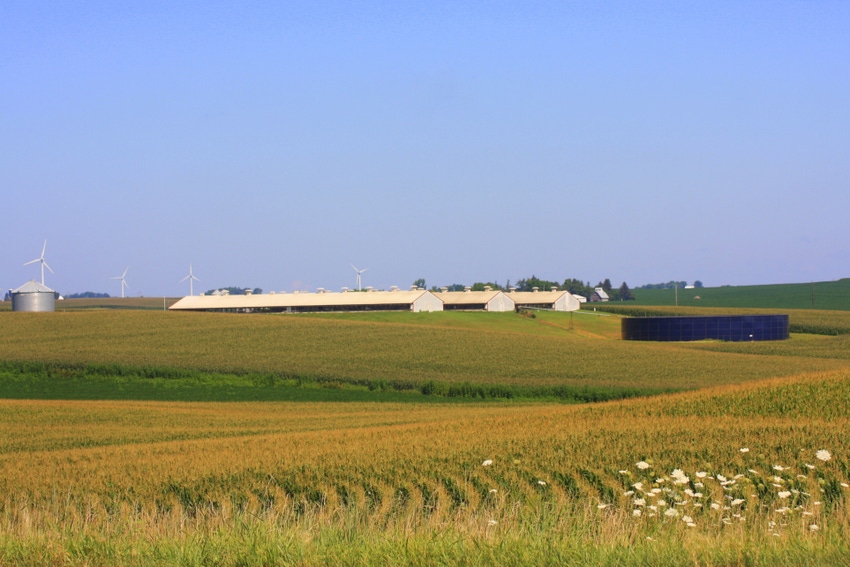 DarcyMaulsby/iStock/Thinkstock
The U.S. hog and pork market is a very dynamic market, David Williams, director of the Agribusiness Intelligence Protein Group at Informa IEG, told attendees at the 2017 Commodity & Feed Ingredients Outlook Symposium being held this week in Minneapolis, Minn.
He said the industry is ever changing, especially right now as it is undergoing a "gigantic expansion."
 The U.S. Department of Agriculture's June "Hogs & Pigs" report showed a 3.7% year-over-year increase. Williams expects the September report to be anywhere from 2.6% to 3.0% higher year over year.
"We're seeing more numbers in the U.S., and we also have two more plants coming on board," he noted.
Pork production expansion isn't just happening in the U.S., though, Williams said, explaining that, during his travels, he has observed that many countries are expanding, including Mexico and Asia. "Global hog production is only getting bigger, because protein is something that the world needs and the world wants to provide," he said.
Cheaper grain is providing the fuel for the global expansion that is occurring, he added.
Specific to the U.S., producers' breakeven is at $64 per head, which is providing really nice margins as hogs currently range from the mid- to upper $70s.
Williams explained that producers are making quite a bit of money, "so again, there's really no reason for them to slow down the train today."
Expansion equates to more supply moving forward. According to Williams, the new plants coming on line will process around 26,000 additional hogs per day. Those plants will then have a second shift by the end of 2018 and the first part of 2019, which will bring the total number of hogs slaughtered per day to more than 500,000.
"We'll be somewhere between 500,000 and 510,000 (hogs) in 2019," Williams said, adding that producers realize that they need to keep expanding at a 2-4% rate to keep up with shackle space demand.
Demand will be crucial, but data show that pork exports continue to trend upward.
According to Williams, 4% of total U.S. production was being exported in the mid-1990s. Today, more than 25% is being exported, which Williams said is a gigantic number -- "and that number is only expected to get bigger as we move into 2019 and 2020."
The National Pork Board has said it believes that exports will exceed 30% of production in the future.
Noting the current North American Free Trade Agreement negotiations and the possibility for a free trade agreement with Japan, Williams emphasized that trade is a big issue and not something to take lightly. "We need those trade barriers to come down," he said. "The U.S. sees it is the provider of pork for the rest of the world, and demand is only continuing to increase."
In the beef sector, there is a larger cattle inventory, growing calf crops and rising feeder cattle supplies, Williams told attendees. "This has been going on for the last couple years. We're seeing more heifer retention," he said, adding that producers have been rebuilding the herd after the 2012 drought.
Favorable pasture conditions in key cattle regions, except for in the Dakotas, have also encouraged expansion. In North Dakota, 93% of the area with cattle is in drought, and 75% of the area with cattle in South Dakota is in drought.
Williams said the pace of cow/calf expansion has continued at a moderate place, but this is likely to slow in the future.
Nonetheless,  Informa forecasts the 2018 cattle inventory to increase again -- up 1.6% to 95.2 million head.
"Beef demand is not going anywhere, but we do have more supply," Williams said, adding that this is going to allow the packer and the overall supply chain to have a lot more margin.
From a global standpoint, more beef will be produced, although this depends upon the region, he said.
"Today, the U.S. beef producer has had a great opportunity to sell a lot to Asia at a very, very high price, which helps support the cutout," Williams said. This opportunity has been due to a lack of Australian beef supply, the result of a severe drought two years ago. However, this is changing as Australia has been rebuilding its beef herd after precipitation has replenished the region.
"We think in about 18-24 months, we're going to see a lot more production out of Australia," Williams said, adding that this will change the dynamics of the global beef market.
China reopening to U.S. beef has been a hot topic in the cattle sector, but Williams said it is a slow process because there are a lot of certifications involved in China's requirement for 100% traceability.
"I know it was big, big news when it first happened. A lot of people thought there would be a flood of beef going into China. Well, as we've seen the last three months, there have been very small numbers, because the requirements are very tough to meet," he explained.
While it is possible, it also costs money, Williams said, adding that many packers already have programs in place that meet the requirements, but these currently serve major retail chains.
"Establishing a program to meet China's requirements takes between 15 and 18 months to start and finish," he said. "Packers today are deciding to not take away from the major retailers and shift back to China, but there is more talk that they are building a program to sell to the Chinese market in a year-and-a-half. That's going to take a little bit of time to do that."
Subscribe to Our Newsletters
Feedstuffs is the news source for animal agriculture
You May Also Like
---