LIVESTOCK MARKETS: U.S. beef industry weighs options
LIVESTOCK MARKETS: U.S. beef industry weighs options
Live cattle futures cratering as larger numbers enter pipeline.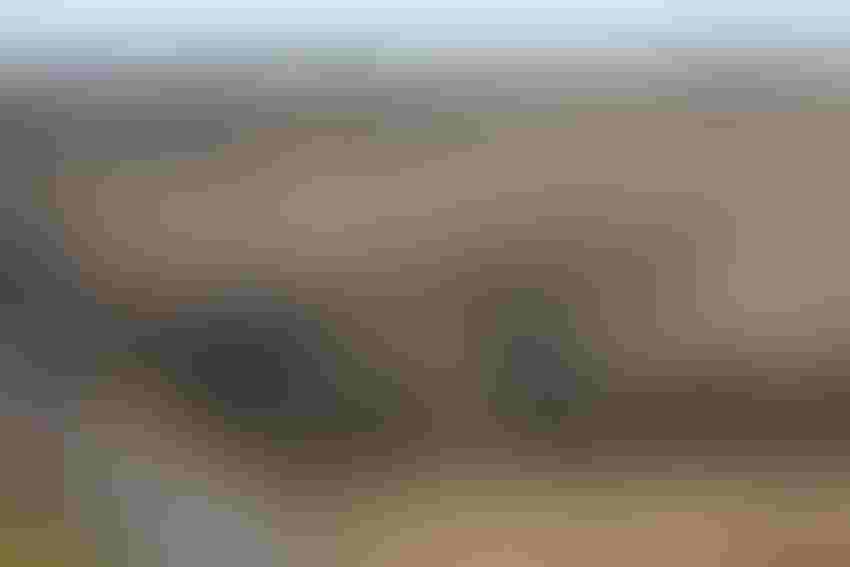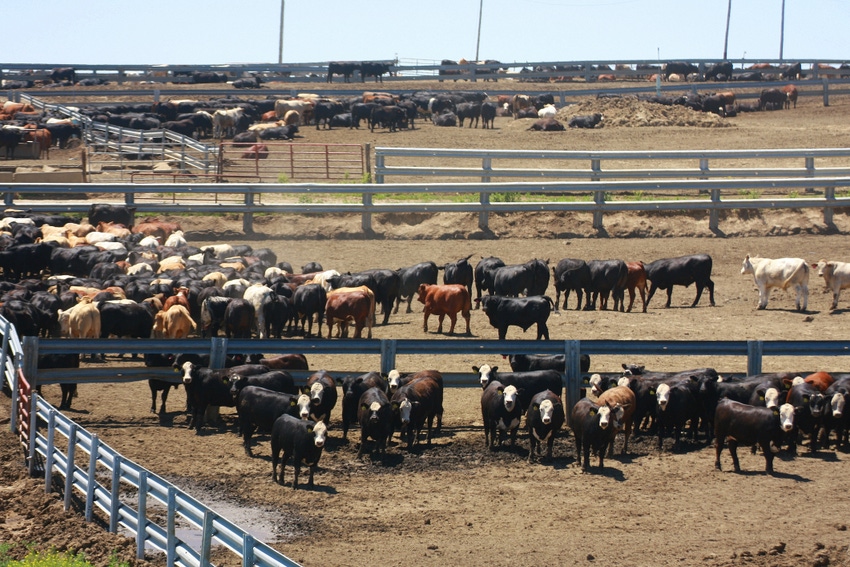 CAPACITY CONSTRAINTS: Expanding beef processing capacity today may be fixing yesterday's problem as cattle cycle turns to lower production.
DarcyMaulsby/iStock/Thinkstock.
Forty boxes of U.S. beef reached China on June 15 and cleared inspections, according to David Williams, vice president of client advisory and development at Informa Economics IEG. More shipments will be going over in the next couple weeks as additional companies are approved to export, but Williams said many companies are weighing how they will supply the reopened market.
"There is preparation for bigger shipments, but then there is the big question of how much U.S. product that meets their requirements is available to ship," he said. As of June 20, a total of five companies have been approved to ship beef to China.
Major packers already have certain lines that meet the requirements, but those lines currently serve U.S. retailers, Williams explained, so "basically, they are going to have to choose. I don't think they are going to pull a rug (out from under) these national retailers to switch to China."
The immediate demand in China is for restaurants and high-end foodservice facilities, because they haven't been getting beef from Australia due to a lack of availability. "So, they're kind of starving for that product from the U.S. right at the moment, and they'd like to serve that to their high-end clientele. The palate has gotten an opportunity to have that as they've traveled or come to the U.S., and they want to have that back home," Williams said.
That's only for a small amount of clientele, though, Williams said, adding, "It's not feeding 1.3 billion people in prime states."
For U.S. companies seeking to supply the reopened market in China, Williams said it takes 18-20 months to create a pipeline. "If you were to say, 'we're going to make a dedicated product for China, and we're going to start from the beginning,' with all of the requirements, it's going to take that long (18-20 months) to be able to do that," he noted.
On the live side, Williams said the plants have to meet certain requirements and then must also have a traceability component, "so it takes a while."
A delegation from China will likely travel to the U.S. for an inspection tour in the near future, Williams said, adding that it will be interesting to see how the dynamics of Chinese beef distribution unfold.
As for the nearly two weeks of losses in the live cattle futures market, Williams said cattle feeders continue to push cattle forward as they see the larger numbers coming to them on the backside. While feeders are current, he said they've reached a point where they have plenty available yet more are showing up, so they know they need to sell.
"The pipeline behind (feeders) is very systematic and very large, so that's why they're sitting there going, 'We need to stay current,'" he explained.
This is especially true in the North, where there will be more cattle this fall and the cow/calf operations have a lot of grass. "They're not waiting around," Williams said. "Prices got really high, so they just shoved as much as they could to (packers)."
Williams said the cutout is hanging in there, but it has been very timid leading up to the Fourth of July holiday. "Futures are just cratering because there is a lot of uncertainty out there right now with these high prices," he noted.
In the pork sector, Williams said the industry continues to watch the progress of the plants that are currently under construction. "It's not going to happen as fast, so I think we're going to have quite a bit of hogs in that end of August, September and first of October time frame," he said.
Unless the U.S. has a really hot summer that slows growth, there is going to be an abundance of hogs this fall, he said. "They are going to be ready to come to market so the plants will be kind of starting, but they're only going to take a thousand one day, maybe 1,200. They're just not going to be ready to go, turn the light switch on and run 8,000-10,000 every single day," Williams said. "The underlying story today is that, especially at the beginning of fall, we're going to have an abundance of hogs, and price could definitely take a little hit on that."
Market recap
Despite finishing higher on Tuesday, the June live cattle futures market continued to fall this week.  Nearby contracts closed lower Monday at $120.00/cwt. and Thursday at $118.625/cwt.
August feeder cattle futures also saw losses this week. Nearby contracts closed lower Monday at $145.00/cwt. and Thursday at $143.45/cwt.
For the beef cutouts this week, Choice and Select were both lower at $242.88/cwt. and $216.92/cwt., respectively.
July lean hog futures were closed higher Monday through Wednesday but were unable to sustain the gains Thursday. Nearby contracts closed Monday at $83.90/cwt. and Thursday at $85.025/cwt.
Pork cutout values were lower Thursday. The wholesale pork cutout was lower at $99.52/cwt. but was still higher than the prior week. Loins and hams were also lower at $90.71/cwt. and $72.18/cwt., respectively. Bellies were lower at $184.06/cwt. but were still sharply higher than the prior week.
Hogs delivered to the western Corn Belt continued to climb this week, closing at $86.77 on Thursday, up from $81.41/cwt. the week before.
The U.S. Department of Agriculture reported the Eastern Region whole broiler/fryer weighted average price at $1.066/lb. on June 16, up from $1.1034/lb. on June 9.
According to USDA, egg prices were steady, with a steady to firm undertone. Offerings were light to moderate, and supplies were moderate. Demand was moderate to good but mostly moderate to fairly good.
Large eggs delivered to the Northeast were unchanged at 62-66 cents/doz. Prices in the Southeast and Midwest were also unchanged at 61-64 cents/doz. and 54-57 cents/doz., respectively. Large eggs delivered to California were unchanged at $1.05/doz.
For turkeys, USDA said the market was steady to barely steady and, in some instances, weak. Offerings have been mixed but mostly moderate. Demand has been light. Prices for hens and toms were unchanged at 94 cents to $1.03/lb.
Subscribe to Our Newsletters
Feedstuffs is the news source for animal agriculture
You May Also Like
---