LIVESTOCK MARKETS: Supply, demand to be pork industry's theme for 2018
LIVESTOCK MARKETS: Supply, demand to be pork industry's theme for 2018
Economist says industry will have to match supply increase with global demand.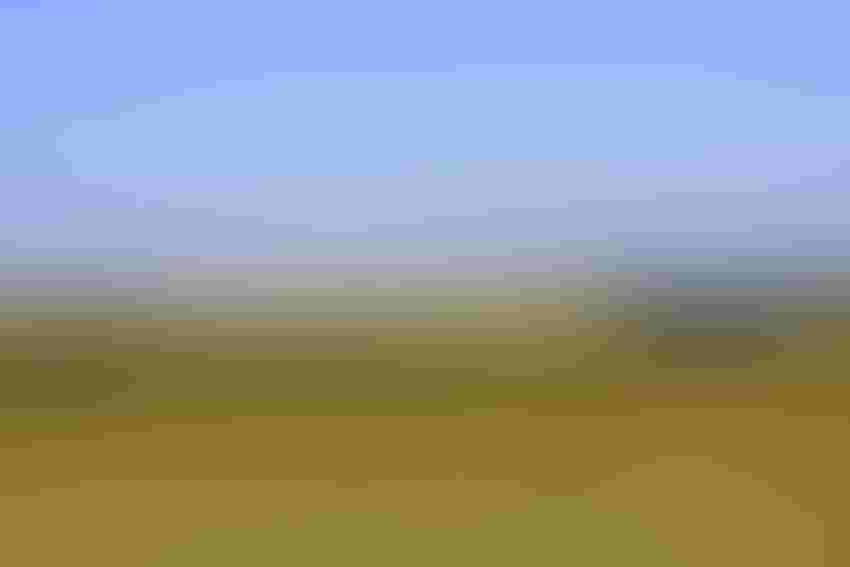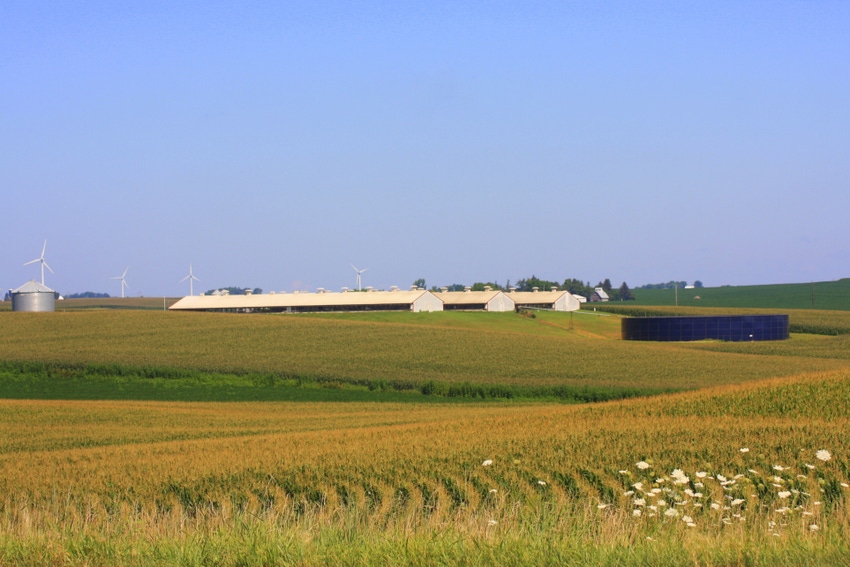 DarcyMaulsby/iStock/Thinkstock
All of the U.S. Department of Agriculture's "Quarterly Hogs & Pigs" report numbers were record high for the period, except for the breeding herd numbers, Bob Brown, a market analyst from Edmond, Okla., noted during a National Pork Board conference call following the report's release.
The U.S. pork industry is a growth industry, and that's very positive, Dr. Chris Hurt, Purdue University agricultural economist and professor, added during that call.
Good demand has been helping absorb the increasing growth -- and not just on the domestic side but also on the export side, he explained. "Obviously, the export market is very important. This adds to our ability to expand the herd and expand production in the (range of) 2% a year or maybe somewhat higher," Hurt said.
The theme for 2017 and again for 2018, Hurt said, will be supply. However, he said there will be talk about demand as well.
One factor helping demand is that the U.S. economy has been doing very well, he explained, adding, "We expect it to do even better next year in terms of some increase in the growth rates."
According to Hurt, U.S. unemployment has dropped to 4.1%, the lowest unemployment rate since 2000. Also, with a tight labor market and a relatively strong U.S. economy, wage rates in 2018 will likely increase, he pointed out. Then, there are the recently passed tax cuts. All of this means there will be more money in consumers' pockets, which will likely spur increased protein demand.
In terms of activity in global markets, Hurt said the U.S. has been "doing great." USDA is projecting a 6% increase in pork exports in 2018.
"A lot of demand is helping us to market more pork and even see stronger prices maybe for next year," Hurt said.
Regarding challenges in 2018, Jim Robb, director for the Livestock Marketing Information Center, said the biggest headwind in the marketplace is the sheer amount of total red meat and poultry that will be produced in 2018. He pointed out that the net volume produced will exceed 102 billion lb., making it the first time ever that red meat and poultry production will exceed 100 billion lb.
"When you put that big picture together, that's probably the headwind in the marketplace should there be any stumbling on the demand side," Robb said.
For 2018, the U.S. is asking domestic consumers to eat as much meat and poultry as they did in 2007, he added. While these are not unprecedented numbers, he said they are still much larger than the U.S. has seen in recent years.  
As far as how much the U.S. pork industry can expand, Hurt said he thinks it can grow in the range of 2.5%. That is if the U.S. maintains a strong economy and if it continues to do as well in the export markets.
Hurt warned, however, that the U.S. animal industries are going to have to be really cautious not to expand too rapidly. "Going forward, we are going to have to match our supply increase with what the world is going to eat," he explained.
If trade relationships are tarnished, it will be a bad deal for animal agriculture, specifically regarding Mexico, Brown said. "Mexico has taken about 1.5 billion lb. of U.S. pork so far this year, and we really need them to continue to do that. Anything that happens bad for exports is bad for us," he said.
Hurt added, "When you're getting 21-22% of your product that is now dependent on the export market, it's wonderful. We're continuing to grow, but as (Brown) points out, that means there are vulnerabilities on the export side."
He explained, "We have more instability when we go to the global market than we do within our domestic markets most of the time. So, let's keep growing it; let's keep working. The United States has a lot of advantages."
The renegotiation of the North American Free Trade Agreement (NAFTA) is specifically very important to the pork industry, Hurt said.
Steve Meyer, vice president of pork analysis at EMI Analytics, offered some insight into the NAFTA negotiations. "It sounds to me like the guys in Washington (D.C.) think there is maybe a 50/50 or a little better shot of maintaining most of the advantages we've had in the past," he said. "Two or three months ago, they wouldn't have given anywhere near that kind of a probability."
The increase in probability is partly the result of work by livestock and agricultural groups, he suggested.
"It is a political issue, but it's probably gotten a little better as the fall has gone on," Meyer said, adding, "The Administration still has a decidedly protectionist point of view on these kinds of things."
Profitability in the New Year
In terms of pork producer margins and profitability, Hurt projects a profit of $5-8 per head in 2018. "Right now, I've still got it on the positive side, given anticipation from this report on supplies and what demand we see for next year."
Robb also doesn't expect much of a difference for producers in the new year. However, he noted that, as discussed, there are a few risk factors in the global markets that could come into play.
Brown provided his CME equivalent price projections: In the first quarter, he projects prices to be $69/cwt., compared to $70 a year ago. In the second quarter, he estimates prices to be at $77, compared to $74 a year ago. For the third quarter, Brown projects $76, compared to $78 a year ago. In the fourth quarter, prices will fall to $62, compared to $64 this year.
Hurt gave his prices price projections on a 51-52% lean carcass price basis. For the first, second, third and fourth quarters, he forecasts prices at $65/cwt. $75, $73 and $60, respectively. "Those prices are modestly above year-earlier prices," he added.
Robb gave his forecast from a national base carcass price. For the first quarter, he projects prices to be $64-67/cwt., down about 3% year over year. Prices will remain nearly unchanged from year-ago levels in the second quarter, at $69-73/cwt. Since more hogs will continue to be available in the second half of 2018, he projects prices in the third quarter to decrease 4% on the year to $70-75/cwt. It will be fourth-quarter prices that see the largest decline, to $55-61/cwt., which Robb said is down about 8.5% year over year.
Hog slaughter is expected to be up 4.6% on the year in the fourth quarter, which Robb said is a pretty big number.
Nonetheless, he said there still will be some profitability in the fourth quarter despite the decline in prices.
Market recap
Live cattle futures were mostly higher following the Christmas holiday. February contracts closed higher Tuesday and Thursday $121.475/cwt. and $122.25/cwt., respectively.
March feeder cattle futures climbed during the week, closing Tuesday and Thursday at $141.35/cwt. and $142.225/cwt.
The Choice and Select beef cutouts closed higher at $202.28/cwt. and $190.91/cwt., respectively.
February lean hog futures were also mostly higher this week. Contracts started at $71.525/cwt. and climbed to $71.55/cwt. by Thursday's close.
Pork cutout values were mixed. The wholesale pork cutout closed higher at $78.03/cwt. Loins were also higher at $75.53/cwt., while hams were lower at $56.09/cwt. Bellies were sharply higher at $112.87/cwt.
Hogs delivered to the western Corn Belt were higher, closing Thursday at $57.07/cwt.
The U.S. Department of Agriculture reported the Eastern Region whole broiler/fryer weighted average price on Dec. 22 at 87.80 cents/lb.
According to USDA, egg prices were steady, with a lower undertone. Offerings were moderate to heavy, while demand was mixed, but mostly light to moderate. Supplies were in a full range, mostly moderate.
Large eggs delivered to the Northeast were slightly lower at $1.55-1.59/doz. Prices in the Southeast and Midwest were also lower at $1.68-1.71/doz. and $1.52-1.55/doz., respectively. Large eggs delivered to California were lower at $2.06/doz.
For turkeys, USDA said the market was steady at best, with a steady to weak undertone. Offerings have been light to moderate. Demand was light to very light. Prices were unchanged at 75-83 cents/lb. for hens and slightly higher at 75-82 cents/lb. for toms.
Subscribe to Our Newsletters
Feedstuffs is the news source for animal agriculture
You May Also Like
---