LIVESTOCK MARKETS: Pork belly prices defy seasonal trend
LIVESTOCK MARKETS: Pork belly prices defy seasonal trend
Farrow-to-finish producers see best monthly returns since November 2014.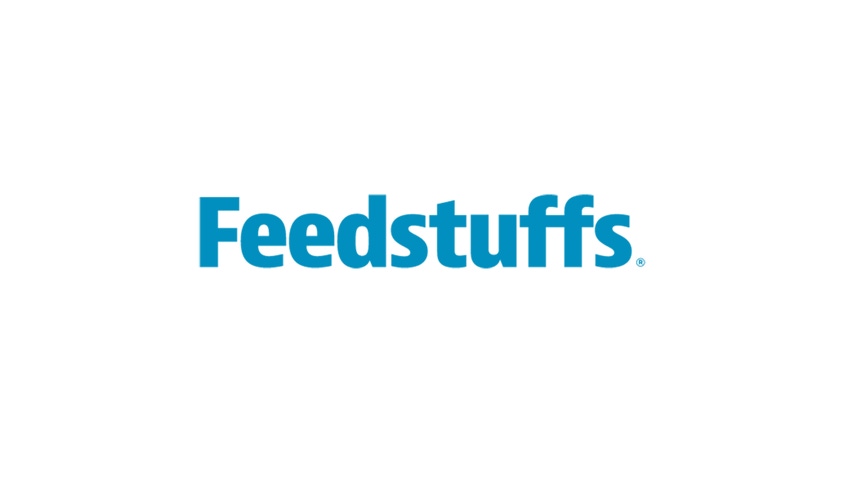 Lean hog futures broke sharply lower this week as market participants reacted forcefully to some truly shocking developments in both pork and hog cash markets, Len Steiner said in the "Daily Livestock Report."
"On the pork side, the most surprising number was the sharp drop in the value of bellies at a time of year when pork belly prices actually are supposed to move higher," he said.
The U.S. Department of Agriculture quoted the pork belly primal yesterday afternoon at $116.39/cwt., down $17.40/cwt. from the previous close and down $26.10/cwt. compared to Monday's levels.
"In a matter of two days, the drop in the value of the pork bellies has removed over $4/cwt. of value from the carcass," Steiner noted. "We do not have any firsthand evidence as to what happened to cause belly prices to decline as much as they did. Pork belly stocks in cold storage are heavy, and with larger slaughter expected, it is likely that end users are opening to liquidate inventories early. Still, this does not account for the big two-day drop."
Steiner said the drop could also be the result of packers not seeing the level of orders they expected from retailers at this time of year; they see little benefit in storing bellies rather than dumping them in the market, he added.
However, the break was quite shocking in its magnitude, Steiner said, adding that market participants will be paying close attention to see if the belly cash market recovers after the unexpected break.
Bellies haven't been the only surprise for pork prices, according to Steiner.
"Ham values normally hold up well in July and August. In the last week, the ham primal has lost significant value, which has further contributed to the weakness in the value of the cutout," he said.
The ham primal value July 28 was quoted by USDA at $66.48/cwt., down $1.78/cwt. from the previous close and down almost $16/cwt. since July 18. The decline in the value of the ham primal in the last 10 days has also removed almost $4/cwt. from the value of the carcass, Steiner noted.
"So, between lower ham and belly prices, the pork cutout is about $8/cwt. lower than just a few days ago — a counter-seasonal development that has fueled the selling pressure in futures," he said.
Meanwhile, calculations by Iowa State University livestock economist Lee Schulz estimated that the average profit for Iowa farrow-to-finish producers was $32.92 per head for hogs marketed during June.
This was the fifth consecutive profitable month and the best monthly return since November 2014, according to University of Missouri livestock economists Ron Plain and Scott Brown. The average cost of production for hogs marketed in June was $46.16/cwt. live weight or $61.55/cwt. for carcass sales. Production costs were the highest since October 2015, Plain and Brown added.
June commercial hog slaughter totaled 9.5664 million head, a 1.5% increase compared to a year ago and in line with the reported June market hog inventory. Plain and Brown said hog slaughter has started to move seasonally higher and will likely stay above the year-earlier level for the next several months.
Market recap
August fed cattle futures climbed for most of the week but were unable to sustain the gains. Nearby contracts closed higher Monday at $112.95/cwt. but closed lower Thursday at $113.325/cwt.
August feeder cattle futures were higher Monday and Tuesday, closing at $141.70/cwt. and $142.45/cwt., respectively. Markets fell Wednesday and Thursday. Nearby contracts closed lower Thursday at $140.475/cwt.
For the beef cutouts this week, Choice and Select were lower at $198.76/cwt. and $189.71/cwt., respectively.
August lean hog futures struggled again this week. Nearby contracts closed higher Monday at $75.675/cwt. but plunged to $68.85/cwt. by Thursday's close.
Pork cutout values were mixed this week. The wholesale pork cutout was sharply lower at $80.17/cwt., compared to $88.91/cwt. last week. Loins closed higher at $83.58/cwt., while bellies fell more than 30 cents during the week to $102.72/cwt. Hams also closed lower at $64.75, down from $73.49/cwt. the prior week.
Hogs delivered to the western Corn Belt were lower again this week, closing at $68.57/cwt. on Thursday.
In the poultry markets, the Georgia dock was lower Wednesday at $1.11/lb. Breast meat was slightly higher at $1.59/lb., while leg quarters were slightly lower at 32 cents/lb. Wings were also lower at $1.405/lb.
According to USDA, egg prices have been steady. The undertone was cautiously steady in the Southeast and South Central, steady in the Northeast and California and fully steady in the Midwest. Offerings and supplies have been light to heavy, while demand has been light to moderate.
Large eggs delivered to the Northeast were 20 cents lower at 52-56 cents/doz. Prices in the Southeast and Midwest were also sharply lower at 53-56 cents/doz. and 48-51 cents/doz., respectively. Large eggs delivered to California were lower at $1.10/doz.
USDA said the turkey markets were steady. Offerings and demand were light to moderate. Prices for hens and toms were nearly unchanged at $1.15-1.22/lb. and $1.15-1.39/lb., respectively.
Subscribe to Our Newsletters
Feedstuffs is the news source for animal agriculture
You May Also Like
---