LIVESTOCK MARKETS: Packer demand for hogs lower in October
LIVESTOCK MARKETS: Packer demand for hogs lower in October
Packers expected to limit weekly slaughter numbers in fourth quarter.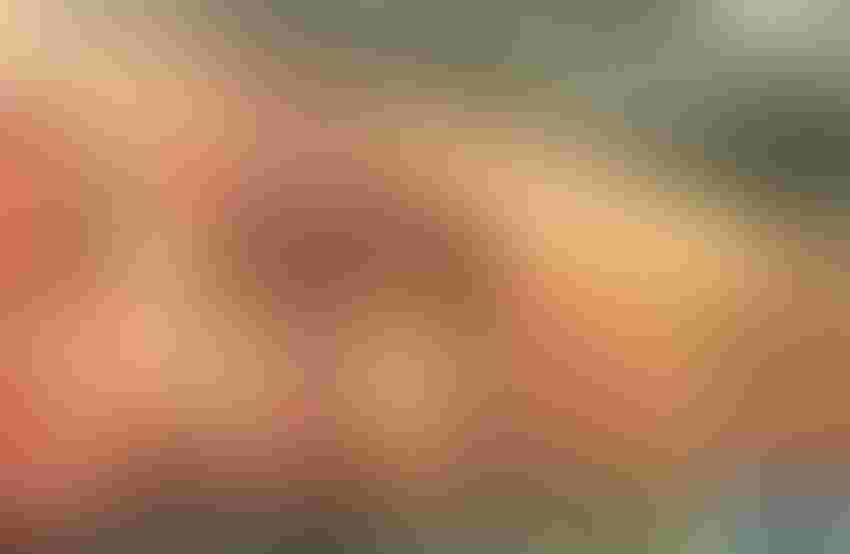 marina_karkalicheva/iStock/Thinkstock
Lower gross packer spreads are likely a major factor behind recent reduced packer demand for hogs and lower-than-expected October pork production, Mildred Haley, an agricultural economist with the U.S. Department of Agriculture's Economic Research Service, noted in the latest "Livestock, Dairy & Poultry Outlook." Estimated federally inspected hog slaughter in October was about 10.9 million head.
"Weaker-than-expected Friday and Saturday slaughter numbers and sharply lower October gross packer spreads (estimated pork carcass cutout plus byproduct drop value, minus lean hog price) suggest that some packers scaled back slaughter rates in order to resuscitate spreads that were squeezed by increased hog demand after two new Midwest packing facilities opened in September," Haley explained.
The gross packer spread in October averaged $21.10/cwt., more than 24% lower than the same period a year ago.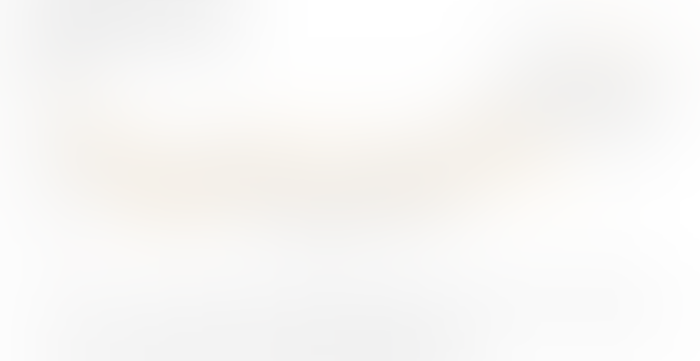 For the balance of the fourth quarter, Haley said packers are expected to limit weekly slaughter numbers, which will pressure hog prices lower and nudge wholesale pork prices higher. Fourth-quarter pork production is expected to be 6.95 billion lb., 4.6% higher than a year ago.
Despite the production increase, prices of live-equivalent 51-52% lean hogs are expected to average $38-40/cwt., almost 5% above a year ago. "To the extent that slower schedules delay the slaughter of market-ready hogs in the fourth quarter, these hogs are expected to be carried forward and slaughtered early in 2018," Haley noted.
In addition to expectations for higher slaughter numbers, she said heavier average dressed weights will contribute to the 70 million lb. of production added to commercial pork production in the first quarter of 2018. First-quarter pork production is expected to be 6.7 billion lb., 4.7% more than a year ago. Average hog prices for the first quarter are projected to be $45-47/cwt., about 8% below the same period a year earlier.
Haley also noted that hog weights have increased from their 10-year averages -- a period that includes years when corn prices averaged more than $6/bu. She said processors have begun to prefer heavier animals, likely in order to spread fixed processing costs over more pounds per animal.
"For 2017,hog weights were lower than year-earlier levels through August, likely due to early marketing by producers in anticipation of larger later-year hog supplies and lower prices," she said.
Since September, however, weights have increased, which Haley said is partly due to slower packer demand.
Pork export forecasts adjusted
Pork exports during the third quarter were just slightly lower than a year earlier, at 1.23 billion lb., down 0.4% from exports during the same period last year.
"While third-quarter sales to Mexico, South Korea and Latin America were solid, the absence of strong shipments to Japan and China hurt the U.S. bottom line," Haley said.
USDA lowered the fourth-quarter export forecast by 50 million lb. to 1.5 billion lb. based on expectations of slower-than-initially-expected fourth-quarter pork production and packer efforts to raise wholesale pork values.
For the first quarter of 2018, Haley said lower pork prices will create incentives for increased exports that will make up part of the reduction sustained in the fourth quarter of 2017. As such, USDA raised the first-quarter export forecast to 1.475 billion lb.
USDA lowered its export forecasts slightly for the second half of 2018 to bring forecasts into line with expectations for reduced seasonal demand in key foreign markets. The revised 2018 pork export forecast totals 5.9 billion lb., 5.6% above export volumes of 2017.
Market recap
Except for Wednesday's close, live cattle futures continued to fall this week. February contracts closed lower Monday at $126.40/cwt. and Thursday at $125.125/cwt.
January feeder cattle futures were also mostly lower, closing Monday at $156.975/cwt. and Thursday at $153.90/cwt.
The Choice beef cutout closed higher at $210.24/cwt., while Select beef cutout closed lower at $187.83/cwt.
Lean hog futures started the week higher but fell as the week progressed. February contracts closed higher Monday at $70.30/cwt. but closed lower Thursday at $66.575/cwt.
Pork cutout values were mostly lower this week. The wholesale pork cutout closed lower at $80.55/cwt. Loins and hams were lower at $71.36/cwt. and $63.22/cwt., respectively. Bellies continued to climb, closing at $132.48, up from $121.96/cwt. the prior week.
Hogs delivered to the western Corn Belt were lower, closing Thursday at $58.51/cwt.
The U.S. Department of Agriculture reported the Eastern Region whole broiler/fryer weighted average price on Nov. 8 at 85.76 cents/lb.
According to USDA, egg prices were steady, with a higher undertone. Offerings and supplies both were light to moderate. Demand was moderate to very good.
Large eggs delivered to the Northeast were sharply higher at $1.31-1.33 cents/doz. Prices in the Southeast and Midwest were also higher at $1.38-1.41/doz. and $1.30-1.32/doz., respectively. Large eggs delivered to California were higher at $1.83/doz.
For turkeys, USDA said the market was steady to weak. Offerings were light while, demand was light to moderate. Prices for hens were lower at 84-96 cents/lb., while prices for toms were lower on the upper end of the price range at 81-95 cents/lb.
Subscribe to Our Newsletters
Feedstuffs is the news source for animal agriculture
You May Also Like
---