LIVESTOCK MARKETS: Live feeder cattle imports decrease
LIVESTOCK MARKETS: Live feeder cattle imports decrease
"Cattle on Feed" pre-report estimates suggest increase in inventory.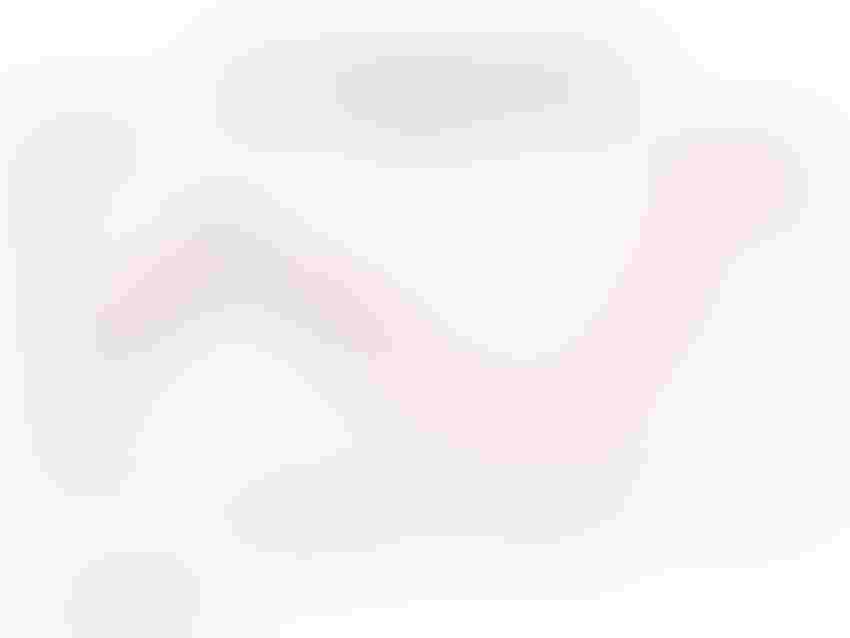 U.S. feeder cattle imports from Mexico were rather small in May and June this year compared to historical levels, according to the Livestock Marketing Information Center (LMIC). In fact, feeder cattle imports from Mexico during the first half of 2016 were down 98,000 head, 16% lower than 2015. LMIC said this could indicate that herd rebuilding is occurring in Mexico but noted that it definitely reflects lower U.S. cattle prices.
"Lower imports compared to a year ago are expected to continue for the balance of 2016," LMIC noted.
U.S. cattle imports from Canada were down 50,000 head during the first half, 10% below the same period last year. "The U.S. imports both feeder cattle and slaughter cattle from Canada, and the year-over-year decrease is fully attributed to fewer feeder cattle imports in the 440-700 lb. category," LMIC said, adding that the U.S. actually imported 4% more 700 lb.-plus feeder cattle and 20% more slaughter cattle during the first half of the year versus 2015 levels.
Live hog imports from Canada were up 1%, or 30,000 head, compared to year-ago levels for the January-to-June time frame. Within that time frame, however, slaughter hog imports declined 13% year over year (down 75,000 head), but feeder pig imports increased 5%, or almost 105,000 head. The trend of year-over-year increases in U.S. feeder pig imports is expected to continue, LMIC said.
"Cattle on Feed" pre-report estimates
The U.S. Department of Agriculture will publish the August "Cattle on Feed" report Aug. 19. In a pre-report survey by Urner Barry, traders estimated that the Aug. 1 cattle on feed inventory will come in at 101.3% of the year-ago level. Decreases were expected in placements and marketings, with the trade estimating July placements at 99.6% and July marketings at 99.3% of year-ago numbers.
"One of the major factors influencing this month's report is the difference in slaughter days between July of 2016 and 2015. This year, July had two less slaughter days than 2015. While this largely impacts marketings, placements should feel some effect, as well," Len Steiner said in the "Daily Livestock Report."
July placements from 2014 to 2015 were almost even, but Steiner said year-over-year placements fell off significantly from August through November. "Due to this, we do expect placement levels to be up year over year for the next several months of 2016, given the seasonally and relatively low placements in 2015."
Further, he said U.S. feeder cattle supplies are increasing.
Placements could have taken a bit of a hiatus this July as good pasture and range conditions may have allowed producers to leave animals out grazing, Steiner noted.
"Additionally, the industry has experienced generally higher levels of placements so far this year compared to 2015, and we have become more current on feeder cattle — even though the supplies are still large out in the country," he said.
Market recap
August fed cattle futures were mostly lower this week. Nearby contracts closed lower Monday at $115.925/cwt. and continued to fall to a lower close Thursday at $113.575/cwt.
August feeder cattle futures followed the same trend, closing lower Monday at $148.65/cwt. Losses continued throughout the week to Thursday's close of $145.025/cwt.
For the beef cutouts this week, Choice was lower at $200.86/cwt., while Select was higher at $194.13/cwt.
October lean hog futures were mixed this week. Nearby contracts closed higher Monday at $62.50/cwt., but closed lower Thursday at $60.70/cwt.
Pork cutout values were mixed this week. The wholesale pork cutout was lower at $73.66/cwt. Loins closed lower at $78.60/cwt., while hams closed higher $66.37/cwt. Bellies were lower again at $82.14/cwt. down from $86.55/cwt. the previous week.
Hogs delivered to the western Corn Belt were slightly higher this week, closing at $63.89/cwt. on Thursday.
In the poultry markets, the Georgia dock was unchanged Wednesday at $1.1075/lb. Breast meat was higher at $1.74/lb., while leg quarters were unchanged at 31 cents/lb. Wings were higher at $1.425/lb.
According to USDA, egg prices have been steady, with a steady to sharply higher undertone. Offerings have been light to moderate. Supplies have been light to short on heavier weight eggs and light to moderate on the balance of sizes. Demand has been moderate to good.
Large eggs delivered to the Northeast were slightly higher at 55-57 cents/doz. Prices in the Southeast were also higher at 54-57 cents/doz. and 51-54 cents/doz. Large eggs delivered to California were up about 20 cents at $1.20/doz.
USDA said the turkey markets were mostly steady, with a steady to fully steady undertone. Offerings were light to moderate, while demand was light. Prices for hens were unchanged at $1.15-1.22/lb., while the price range for toms widened to $1.04-1.41/lb.
Subscribe to Our Newsletters
Feedstuffs is the news source for animal agriculture
You May Also Like
---