LIVESTOCK MARKETS: Demand, profitability driving U.S. pork industry expansion
LIVESTOCK MARKETS: Demand, profitability driving U.S. pork industry expansion
U.S. proposes to import poultry products from China.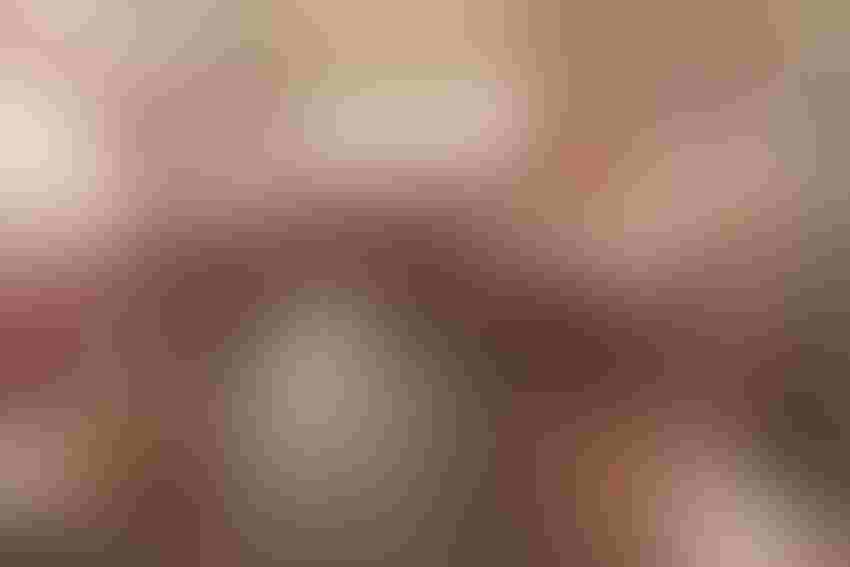 rakijung/iStock/Thinkstock
Strong profitability and rising global demand are creating a strong incentive for U.S. pork processors to expand capacity. The impending increase in demand for hog supplies will create favorable terms for producers, while intensified competition among processors could lead to a short-term compression in packer margins, according to a new report from CoBank.
"U.S. pork packing capacity will increase 8-10% by mid-2019, when five processing facility construction projects are complete and fully operational," said Trevor Amen, an economist with CoBank who specializes in animal protein. "Hog production is expected to increase 2-4% in both 2017 and 2018 to meet the demand for more supplies, with the bulk of the increased production coming from small to midsize pork producers in the Midwest."
CoBank reported that three new state-of-the-art pork processing facilities with the capacity to process more than 10,000 hogs per day are currently under construction. Two of the facilities are being built in Iowa and one in Michigan. Two smaller plants with daily capacities of less than 5,000 head are being renovated in Missouri and Minnesota, CoBank noted.
"As each of the new projects comes on line, hog supplies will adjust upward," Amen said. "Transitional market conditions such as these typically come with increased price volatility over the short term, and bargaining leverage will shift in favor of producers as the expansion of hog supplies catches up with processing capacity."
However, lean hog prices may soften until a new market equilibrium is established and an increase in exports fills the demand gap, he added.
Exports remain critical
According to the report, the success of this substantial increase in processing capacity and hog production hinges largely on continued global demand for U.S. pork. While 2017 exports through April were up 15%, total annual exports for the year are expected to increase 5-8%. An additional increase of 3-6% is expected in 2018. Exports have been a boon to the industry, but the potential risk of export disruption carries severe consequences, CoBank warned.
"Continued global demand for U.S. pork will be a critical factor as the market adjusts over the next two years," Amen said. "Domestic consumer demand has been very strong, and we expect that to continue. However, prospects for a further boost in domestic demand are limited. Therefore, export markets will have to absorb the production increases."
U.S. producer access to foreign markets will be critical to preventing a domestic supply glut as well as deterioration in margins for both producers and processors, CoBank said.
Processing facility upgrades to continue
To remain competitive, the report said processors must continuously upgrade or replace existing facilities to implement new technology, including automation and mechanisms that ensure compliance with stricter food safety standards.
"Historically, initial losses in new or expanded plants are inevitable, and packer margins are typically narrower than pre-expansion, but margins improve and normalize following the transition period, and processors are better positioned with efficiency gains and an improved ability to customize production," Amen said.
Longer term, pressure could persist for older plants as aging technology inhibits efficiency gains. Eventually, the cycle of replacing older infrastructure will reach its next phase, and new investments will take the place of retired capacity.
FSIS proposes to import poultry products from China
As part of the 100-day plan between China and the U.S. announced earlier this year, the U.S. Food Safety & Inspection Service (FSIS) has published a proposed rule to amend the poultry products inspection regulations to list China as eligible to ship poultry products to the U.S. from birds slaughtered in China. China is currently allowed to export processed poultry products to the U.S. only if the products are derived from poultry slaughtered in the U.S. or in other countries eligible to slaughter and export poultry to the U.S.
"FSIS is proposing this action because the agency has reviewed (China's) laws, regulations and poultry slaughter inspection system as implemented and has determined that (its) poultry slaughter inspection system is equivalent to the system that the United States has established under the Poultry Products Inspection Act (PPIA) and its implementing regulations," the FSIS notice stated.
The National Turkey Federation (NTF) urged a swift completion of the process in order to resume normal trade between the two countries. In January 2015, China issued a blanket ban on all U.S. poultry over issues related to avian influenza.
"NTF believes today's notice regarding the importation of cooked chicken from China is an essential first step in the process of restoring normal exports of U.S. turkey and all poultry to China. In 2013, the U.S. exported more than $70 million worth of turkey meat to China, but that trade has been suspended for more than two years now," NTF said.
When the 100-day plan was initially unveiled, National Chicken Council (NCC) president Mike Brown said the announcement was "a positive development and a testament to the Administration's work to break down some of the existing obstacles that have been preventing U.S. chicken from regaining access to the Chinese market."
"NCC and our members support free and fair trade," Brown continued. "In order to be effective, free trade must operate as a two-way street. I am optimistic that, as our negotiators continue the dialogue with China, U.S. broiler access issues will be resolved expeditiously."
Market recap
The June live cattle futures market tumbled downward this week from the higher prices seen over the last month. Nearby contracts closed lower Monday and Thursday at $128.35/cwt. and $122.50/cwt.
August feeder cattle futures also fell this week. Nearby contracts closed lower Monday and Wednesday at $151.55/cwt. and $146.125/cwt., respectively, but recovered some of the losses by Thursday's close of $147.075/cwt.
For the beef cutouts this week, Choice and Select were both lower at $249.74/cwt. and $220.53/cwt., respectively.
June lean hog futures were mixed this week. Nearby contracts closed lower Monday at $81.975/cwt., and despite posting some gains Tuesday and Wednesday, they also finished lower Thursday at $82.050/cwt.
Pork cutout values were mixed Thursday. The wholesale pork cutout was lower at $94.90/cwt. Loins were also lower at $91.36/cwt. Hams and bellies were higher at $70.04/cwt. and $166.10/cwt., respectively.
Hogs delivered to the western Corn Belt continued to climb this week, closing at $81.41/cwt. on Thursday.
The U.S. Department of Agriculture reported the Eastern Region whole broiler/fryer weighted average price at $1.1034/lb. on June 9.
According to USDA, egg prices were unchanged, with steady trade sentiment. Offerings were adequate, and supplies were light to mostly moderate. Demand was moderate in most areas and moderate to good in California.
Large eggs delivered to the Northeast were lower at 62-66 cents/doz. Prices in the Southeast and Midwest were lower at 61-64 cents/doz. and 54-57 cents/doz., respectively. Large eggs delivered to California were lower at $1.05/doz.
For turkeys, USDA said the market was mostly to barely steady and, in some instances, weak. Offerings have been mixed but mostly moderate. Demand has been light. Prices for hens and toms were unchanged at 94 cents to $1.03/lb.
Subscribe to Our Newsletters
Feedstuffs is the news source for animal agriculture
You May Also Like
---