LIVESTOCK MARKETS: Dairy price outlook falters, remains better than 2016
LIVESTOCK MARKETS: Dairy price outlook falters, remains better than 2016
USDA lowers forecast for all dairy product prices.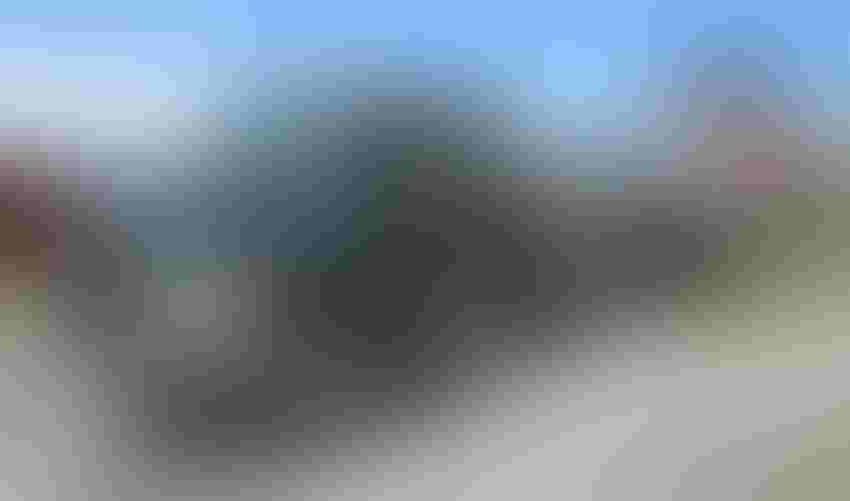 Dairy exports have been recovering, despite the expensive dollar and trade talk in Washington, D.C., according to Pennsylvania State University agriculture economist Jim Dunn.
"Cheese demand in the next few months will be lackluster anyway. The dollar is still strong, and the value of the euro and New Zealand and (Australian) dollars are essentially what they were a month ago," he said.
The long-term issues depressing dairy prices are the strong dollar, Russia's continuing embargo on European Union dairy imports and problems in the Middle East, Dunn explained.
Overall, he said the outlook for milk prices for 2017 is better than for 2016, although not as attractive as it was a month ago. "Feed prices will remain low, so dairy profitability this year should be better than in 2016," Dunn noted.
Despite the low feed prices, increased milk production is also hurting prices, since the dollar is high and the domestic market will not absorb the extra milk, Dunn explained, adding, "Unfortunately, the other dairy exporters are increasing milk production as well."
Dairy forecasts for 2017
Based on recent milk production data, the U.S. Department of Agriculture raised its milk cow estimate to 9.385 million head -- 5,000 more than last month's forecast. The milk per cow estimate is now expected to be 35 lb. lower for the year, at 23,150 lb. per cow. With these changes, USDA lowered the 2017 milk production forecast by 200 million lb. to 217.3 billion.
The domestic use forecast on a milk-fat basis for 2017 was reduced 600 million lb. to 214.0 billion, which USDA said reflects expectations for weaker domestic use of butter and cheese.
With lower cheese imports in February and more competitive domestic prices expected for both cheese and butter, USDA reduced its 2017 forecast for imports on a milk-fat basis by 300 million lb. from the month prior to 6.3 billion lb. Based on recent data, the forecast for exports on a milk-fat basis was also lowered slightly to 8.2 billion lb. for the year.
USDA raised imports on a skim-solids basis slightly to 6.4 billion lb. for the year due to expectations for increased imports of milk protein products and other miscellaneous products. The forecast for skim-solids exports was also increased slightly to 39.9 billion lb. for the year, which USDA said was due to more competitive domestic nonfat dry milk (NDM) prices and increased exports.
A recent rise in stocks of butter and cheese and lower expectations for domestic use increased the projection for ending stocks on a milk-fat basis to 14.4 billion lb. for the year. USDA reduced the 2017 domestic use forecast on a skim-solids basis by 200 million lb. to 182.9 billion, reflecting weaker expected domestic use of NDM and cheese.
The increase in ending stocks for February and lower expected domestic use caused USDA to raise the forecast for 2017 ending stocks by 200 million lb. to 14.7 billion.
Forecasts for all of the dairy product prices were lowered from last month.
USDA reported, "In the face of recent dairy product price weakness, high February ending stocks and lower expected domestic commercial use, 2017 price forecasts for cheese, butter and NDM have been lowered to $1.600-1.650, $2.120-2.200 and $0.865-0.905/lb., respectively."
USDA explained that the relatively low NDM price may put downward pressure on dry whey prices, since the products may be substitutes for some purposes; therefore, the 2017 dry whey price forecast was lowered slightly to 49-52 cents/lb.
As a result of lower dairy product prices, USDA lowered the Class III and IV milk price forecasts to $16.10-16.60/cwt. and $14.30-14.90/cwt., respectively. The all-milk price estimate for the year was also lowered to $17.40-17.90/cwt., down from $17.80-18.40/cwt. in the prior month.
Market recap
The April fed cattle futures market continued to climb this week. Nearby contracts closed higher Monday and Thursday at $126.425/cwt. and $129.625/cwt., respectively.
April feeder cattle futures began the week higher but couldn't sustain the recent gains. Nearby contracts closed higher Monday at $139.050/cwt. and Thursday at $137.90/cwt.
For the beef cutouts this week, Choice and Select closed higher at $215.72/cwt. and $203.57/cwt., respectively.
May lean hog futures were down this week, closing lower Monday at $67.725/cwt. and Thursday at $63.80/cwt.
Pork cutout values were mixed on Thursday. The wholesale pork cutout was lower at $74.59/cwt. Loins and hams closed higher at $75.23/cwt. and $57.27/cwt., respectively, while bellies closed lower at $114.73/cwt.
Hogs delivered to the western Corn Belt were lower this week, closing at $54.81/cwt. on Thursday.
USDA reported the Eastern Region whole broiler/fryer weighted average price at 94.96 cents/lb. on April 14.
According to USDA, egg prices were unchanged, with a steady undertone. Offerings were light to moderate. Demand has been in a range of light to good, but mostly moderate. Supplies have been mostly moderate.
Large eggs delivered to the Northeast were lower at 66-70 cents/doz. Prices in the Southeast and Midwest were also unchanged at 65-68 cents/doz. and 58-61 cents/doz., respectively, while large eggs delivered to California were also unchanged at $1.13/doz.
For turkeys, USDA said the market was mixed. Offerings and demand have both been light. Prices for hens and toms were unchanged at 95 cents to $1.03/lb.
Subscribe to Our Newsletters
Feedstuffs is the news source for animal agriculture
You May Also Like
---