LIVESTOCK MARKETS: Cattle market stability returning?
LIVESTOCK MARKETS: Cattle market stability returning?
Feedlot margins moving back to levels that will lead to positive returns.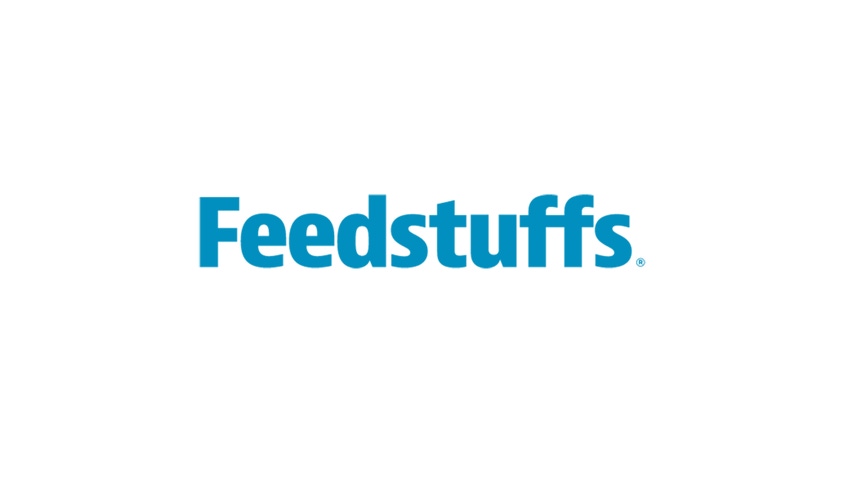 Feeder and fed cattle prices are currently at roughly the same levels as in late 2013, and stability may be returning to the cattle markets, according to Oklahoma State University Extension livestock marketing specialist Derrell Peel.
"In the intervening 26 or so months, cattle markets have been on a roller coaster that took cattle prices higher faster than ever imagined, followed by a sharp correction in late 2015 that was more abrupt and severe than anyone could anticipate," he said, adding that this has left cattle producers cautious and somewhat hesitant about the future.
One of the challenges during that roller-coaster period, Peel said, is the fact that many of the cattle and meat market indicators, patterns and relationships behaved very unusually, leaving producers and analysts at a loss to understand and anticipate market movements. However, he said there are a number of indications that cattle markets may be returning to somewhat more typical behavior.
"After the worst year ever in 2015, feedlot margins are moving back to levels that will lead to positive returns for feedlots," Peel said. "This process is not complete and will likely continue through the next few months."
Within feeder cattle markets, the margins or value of gain across weights just recently adjusted to reflect the feedlot cost of gain. According to Peel, the value of gain in the past couple of weeks calculates to a range of 70-80 cents/lb., which suggests that feedlots are pricing feeder cattle in a manner that reflects equilibrium across weights.
"This is the first time in many months that the value of gain in feeder prices is consistent with broader cattle market conditions," he added.
On a different note, Peel said wholesale beef markets also appear to be returning to patterns not seen for many months.
"So far in 2016, middle meats are advancing or holding value relative to weaker end meats. This long-term tendency for middle meats to be the strongest part of carcass value has been reversed much of the time in recent years, going all the way back to the recession in 2009," he said.
Retail beef prices peaked in mid-2015 but have trended downward as beef production grows. Similarly, the ratio of retail beef prices to pork and poultry prices pushed to unprecedented levels over the past two years but also peaked, Peel explained.
"The retail meat price ratios have been an impressive indication of strong beef demand, but the fact that the retail price ratios are returning to more typical levels is an indication of more relative stability in meat markets," he said.
Finally, and perhaps the most obvious sign of relative stability, Peel said, is the fact that feeder and fed cattle and beef markets are exhibiting mostly seasonal behavior so far in 2016.
"Dramatic price trends, both up and down, over the past couple years have overshadowed seasonal market tendencies. Though cattle and beef prices are expected to trend lower over the coming months, that trend will not be pronounced, and markets are expected to behave much more seasonally," Peel said.
While cattle and beef markets will no doubt continue to experience volatility, especially related to external macroeconomic and global uncertainty, Peel said it is encouraging that many of the internal market indicators are swinging back to more typical levels.
"This indicates a degree of relative stability in cattle and beef markets that has not been there in recent months," he added.
Market recap
Cattle markets were mixed this week. February live cattle future markets closed higher Monday and Tuesday at $139.50/cwt. and $137.10/cwt., respectively, but couldn't sustain the gains. Nearby contracts fell Thursday to close lower at $135.45/cwt.
March feeder cattle futures closed mostly lower this week.  Despite closing higher Wednesday, nearby contracts closed at $157.60/cwt. on Thursday, down from $159.10/cwt. on last Thursday's close.
For the beef cutouts this week, Choice closed higher at $219.75/cwt., but Select closed lower at $211.64/cwt.
Lean hog futures were mixed this week but slightly lower than the prior week. April contracts closed lower Monday at $69.975/cwt. but posted gains Tuesday to close at $70.40/cwt. They fell again Wednesday but finished higher to close at $70.35/cwt. on Thursday.
Besides loins, pork cutout values were higher this week than the week before. The wholesale pork cutout finished lower Thursday at $75.43/cwt. Loins and hams also closed lower at $74.26/cwt. and $55.40/cwt., respectively, while bellies closed higher at $129.41/cwt.
Hogs delivered to the western Corn Belt were lower this week, closing Thursday at $62.93/cwt.
In the poultry markets, the Georgia dock was unchanged Wednesday at $1.1175/lb. Breast meat prices were lower at $1.36/lb. while leg quarters were unchanged at 32.5 cents/lb. Wings fell from $1.68/lb. to $1.645/lb.
According to USDA, egg prices have been steady, with a generally steady undertone everywhere but in California, where the undertone has been steady to higher. Offerings have been light to mostly moderate. Demand in the Midwest and California has ranged from light to fairly good but has been moderate to fairly good elsewhere, USDA said.  Supplies have been light to heavy.
Large eggs delivered to the Northeast were unchanged from last week at 96 cents to $1.00/doz. Prices in the Southeast and Midwest were also unchanged at $1.02-1.05/doz. and 92-95 cents/doz., respectively. Large eggs delivered to California were slightly higher at $1.80/doz.
USDA said the turkey markets were steady, with a steady to firm undertone. Offerings were light to moderate, with light to moderate demand. Prices for hens and toms were unchanged at $1.10-1.19/lb. and $1.10-1.38/lb., respectively.
Subscribe to Our Newsletters
Feedstuffs is the news source for animal agriculture
You May Also Like
---