LIVESTOCK MARKETS: Can egg industry meet cage-free timeline?
LIVESTOCK MARKETS: Can egg industry meet cage-free timeline?
Uncertainty remains for whether cage-free supplies can align with commitments.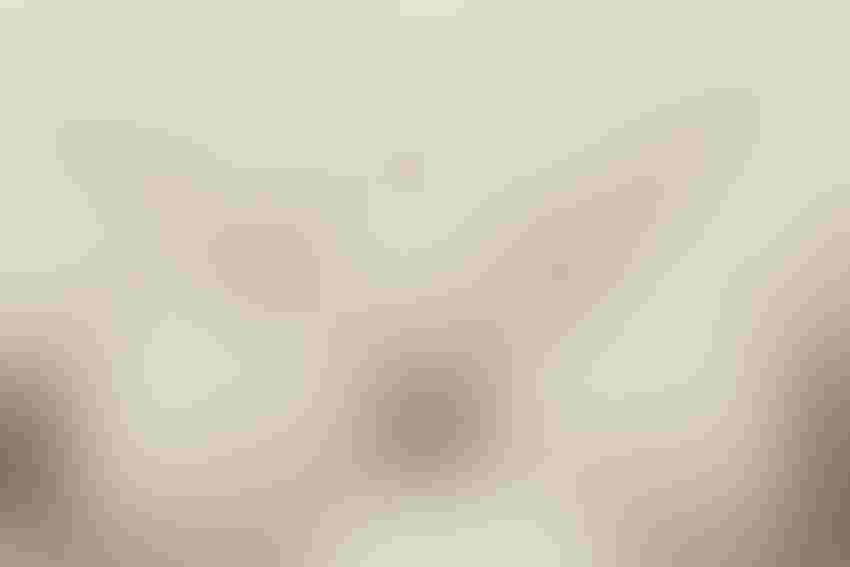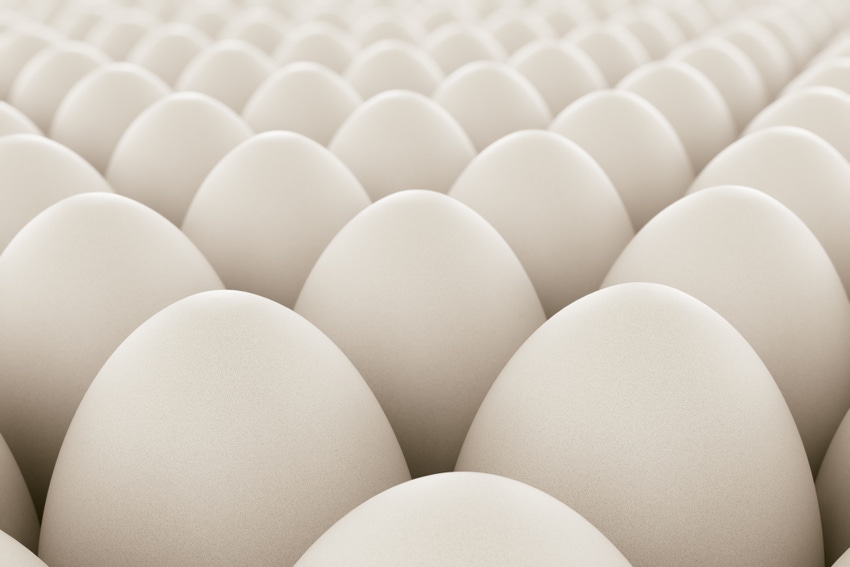 3dmentat/iStock/Thinkstock
Brian Earnest, commodity market analyst for Informa Economics IEG, said the egg industry is bound for recovery but added that producers responded to strong market values during the fall of 2017 with further expansionary measures. This was evidenced by the Dec. 1 layer flock numbers released by the U.S. Department of Agriculture, he said.
"With seasonal pressures on domestic supplies fading, surplus product has shown up and nearly fully deflated the shell egg segments," Earnest said. USDA reported grade A shell egg prices in the Midwest at 96 cents/doz. this week, which compares with $1.80/doz. a month ago and $1.36/doz. during the first week of 2017.
Moving forward, Earnest said the outlook continues to focus on the uncertainty surrounding supplies of cage-free egg production that align with company commitments and consumer demand for cage-free production as the industry works towards fulfilling the corporate announcements in both institutional and retail settings for a cage-free egg supply by 2025 and beyond.
"It seems like, among observers, there is this looming cage-free commitment that has set a deadline for cage-free production," he said.
It was a concern two years ago when companies started making these commitments, and even though the table egg layer flock has recovered from the levels seen after highly pathogenic avian influenza, Earnest said the concern remains today as to whether the industry will be able to make the goal happen.
Currently, USDA estimates that there are just under 50 million layers in cage-free production, representing 15.6% of the total flock of 320 million layers. Looking back to 2012, Earnest said there were only 16.9 million cage-free layers, which was roughly 6% of the total flock. By the time 2025 arrives, estimates suggest that the U.S. will need 225 million cage-free layers to fulfill commitments, which is about 72% of what the total flock is estimated to be at that time.
"That's a lot of cage-free production capacity that needs to be accommodated for within a very short time frame. We're only talking about a couple years between now and then. That's a rapid growth pattern," he said.
From what IEG is hearing in the industry, additional capital investments are being made to accommodate the commitments, but actual assembly has been delayed. Earnest said growers are waiting for egg prices to increase, which will provide an opportunity to afford the increased cost of production associated with cage-free production.
One of the big concerns is where the industry is right now, according to Earnest. IEG suggests that there is still a surplus of cage-free eggs versus the commitments that have been made, which is leading to somewhat depressed prices.
"It's kind of an artificial demand. The commitments are there from these retailers and foodservice organizations, but at the consumer level, they're not yet willing to switch in the same aggressive fashion that the companies are," he explained.
While some of the largest egg producers have shown strong growth in cage-free operations over a 12-month period ending September to October 2017, they have since slowed down, Earnest said, adding, "They're putting additional cage-free production on line, but not at the rate they did then."
If producers don't put any additional cage-free production on line in 2018, it is going to be even more difficult to meet that 2025 commitment, he added.
At this point, Earnest said there is more focus on the foodservice commitments than the retailer commitments, since they typically are more specific on where they source their food products.
"Right now we are over-committed, but not by that much," he said.
Market recap
Live cattle futures were higher this week following the Martin Luther King Jr. holiday. February contracts closed at $118.10/cwt. on Tuesday and finished at $121.95 on Thursday.
March feeder cattle futures were also higher, closing Tuesday at $143.925/cwt. and Thursday at $147.175.
The Choice and Select beef cutouts closed higher at $205.69/cwt. and $200.87/cwt., respectively.
February lean hog futures were mixed. Nearby contracts closed higher Tuesday at $73.90/cwt. and, despite closing lower Wednesday, climbed to $73.175 on Thursday.
Pork cutout values were mixed. The wholesale pork cutout closed lower at $80.67/cwt. Loins were higher at $72.38/cwt., while hams were lower at $63.08/cwt. Bellies were sharply higher at $135.93/cwt.
Hogs delivered to the western Corn Belt were higher, closing Thursday at $69.64/cwt.
The U.S. Department of Agriculture reported the Eastern Region whole broiler/fryer weighted average price on Jan. 12 at 95.73 cents/lb.
According to USDA, egg prices were steady, with a steady to higher undertone. Offerings were light to moderate, while demand was light to good, but mostly moderate. Supplies were light to moderate.
Large eggs delivered to the Northeast were lower at 97 cents to $1.01/doz. Prices in the Southeast and Midwest were also lower at $1.04-1.07/doz. and 88-97 cents/doz., respectively. Large eggs delivered to California were lower at $1.54/doz.
For turkeys, USDA said the market was steady, with a steady to firm undertone. Offerings and demand have been light to moderate. Prices for hens and toms increased on the lower end of the range at 75-82 cents/lb.
Subscribe to Our Newsletters
Feedstuffs is the news source for animal agriculture
You May Also Like
---