LIVESTOCK MARKET REPORT: Slightly larger hog slaughter expected in Q1
LIVESTOCK MARKET REPORT: Slightly larger hog slaughter expected in Q1
Beef exports likely to increase in 2016 on good global demand.

The U.S. Department of Agriculture recently raised the forecast of first-quarter pork production by 70 million lb. due to higher-than-expected hog slaughter rates so far in the quarter. The forecast for first-quarter hog prices was lowered slightly as a consequence.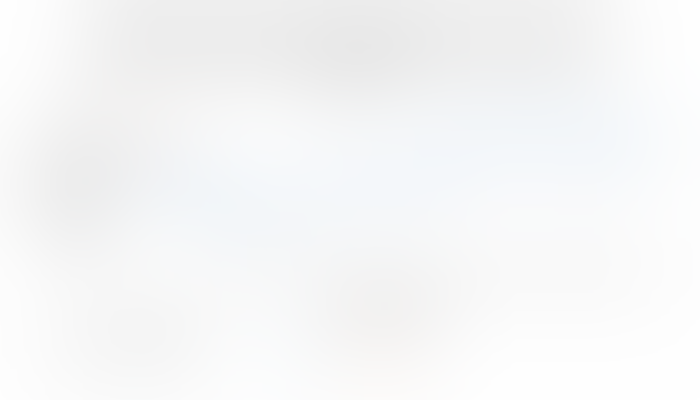 First-quarter pork production was expected to be 6.3 billion lb., more than 2% higher than the same period last year. Prices of live equivalent 51-52% lean hogs are expected to be $43-45/cwt., about 9% below a year ago. With first-quarter live hog prices likely to average in the low-to-mid $40s and production costs in the mid-$40s — according to Iowa State University — most hog production facilities are likely operating at breakeven levels or below.
Hog processors, on the other hand, appear to be benefiting from lower hog prices, USDA noted.
"Although average wholesale pork values are below a year ago, through the first week of February, lower hog prices have yielded a wider spread (between the USDA estimated pork carcass cutout and 51-52% lean hog prices) over the first five weeks of 2016," USDA said (Figure).
Beef exports likely to increase in 2016
Earlier this month, USDA released December beef trade estimates, along with annual totals. The data showed an annual decline of approximately 12% from 2014.
The February USDA "Livestock, Dairy & Poultry Outlook" reported that U.S. beef exports were lower to most major trading partners in 2015, hampered by a stronger U.S. dollar, relatively high domestic beef prices and, to a lesser extent, increased global competition from Australian beef suppliers.
On an annual basis, beef exports to North American Free Trade Agreement partners Canada and Mexico were down 11% and 17%, respectively. Exports to Asian countries in 2015 were mixed. Japan, a top export destination for grain-fed U.S. beef, declined approximately 19% in 2015. Additionally, the report showed that exports to Hong Kong fell about 24%, while shipments to South Korea and Taiwan increased 6% and 4%, respectively. Exports to Vietnam jumped 41% from a very low 2014 estimate.
"It is clear from the previous 12 months of data that 2015 was not the best year for beef exports; however, the good news for U.S. beef suppliers is that global beef demand is expected to be stronger in 2016, and higher U.S. beef production at lower prices should increase export demand from major trade destinations," the report noted.
The stronger U.S. dollar in 2015, however, improved the environment for beef imports. Total 2015 beef imports were reported at 3.37 billion lb., up 14% year over year. The largest increase was reported from Australia as year-over-year imports increased approximately 16% to 1.26 billion lb. Annual imports from New Zealand were 11% higher, and imports from Uruguay jumped significantly — up 49% — in 2015.
The report noted that demand for thermally processed beef was strong in 2015 as the U.S. imported more beef from both Brazil (up 84%) and Uruguay (up 49%) in the year.
"U.S. beef imports in 2016 are expected to be lower as a result of decreased import demand for lean processing beef from Australia and overall higher domestic beef production," the report said.
Total beef imports for 2016 are forecasted to be 2.85 billion lb., down 16% from 2015. U.S. cattle imports in 2015 totaled just more than 1.98 million head, down 16% from the previous year's levels. Cattle imports fell due to slowing shipments from Canada (down 33%), despite higher shipments from Mexico (up 3%). U.S. cattle imports are expected to decline in 2016 to 1.90 million head.
Wholesale, retail beef prices decline
Both the Choice and Select beef cutout values are losing momentum from their mid-January highs. On Feb. 17, the Choice beef cutout was reported at $214.49/cwt., and the Select cutout was at $209.07/cwt., down from their recent peaks during the week ending Jan. 15. However, the latest USDA "Livestock, Poultry & Dairy Outlook" noted that this was not entirely unexpected as beef demand seasonally weakens heading into February, leading to lower cutout values.
"Adding to the downward momentum is the relative weakness in the beef trimmings complex," the report said.
Burdensome boneless beef cold storage stocks are partially accounting for lower year-over-year prices in the domestic lean beef trimmings markets, USDA explained. January's "Cold Storage" report pegged total frozen beef stocks as of Dec. 31, 2015, at 514 million lb., about 16% higher year over year. Boneless beef cold storage stocks were reported at 475 million lb., up approximately 17% year over year.
"Ground beef demand remains sluggish, pressuring the all-fresh retail beef prices lower," the report said.
According to recent Economic Research Service retail price data, monthly retail prices for all-fresh beef (which includes various ground beef products) continue to decline. The December 2015 all-fresh retail price was reported at $5.89/lb., 10 cents lower than the previous month. The noticeable decline in price can partly be attributed to sluggish demand for ground beef products during the last half of 2015.
Market recap
Live cattle future markets were higher this week. February live cattle prices closed higher Monday at $132.95/cwt. and continued to climb through Thursday's close of $135.15/cwt.
March feeder cattle futures made some significant gains this week. Nearby contracts closed higher Monday at $154.50/cwt. and rose through Thursday to $156.475/cwt.
The beef cutouts have been lower lately after making significant gains earlier this year. Choice closed lower at $213.39/cwt., while Select closed higher at $209.27/cwt.
Lean hog futures were mostly lower this week but finished higher than the prior week.  April contracts closed lower Tuesday at $70.15/cwt., and despite closing higher Wednesday, they closed lower again Thursday at $70.775/cwt.
Pork cutout values were mixed this week. The wholesale pork cutout finished lower Thursday at $75.48/cwt. Loins and hams finished lower at $79.83/cwt. and $55.14/cwt. Bellies finished higher than the previous week but still closed lower Thursday at $125.34/cwt.
Hogs delivered to the western Corn Belt were higher this week, closing Thursday at $63.79/cwt.
In the poultry markets, the Georgia dock fell Wednesday to $1.12/lb. Breast meat prices were also lower at $1.39/lb. Leg quarters were unchanged at 33 cents/lb., while wings fell to $1.715/lb.
According to USDA, egg prices have been steady, with a steady to lower undertone. Offerings have been moderate to heavy, with light to moderate demand in most areas. Supplies have been in a full range of light to heavy, but mostly moderate to heavy.
Large eggs delivered to the Northeast were about 50 cents lower than last week at $1.18-1.22/doz. Prices in the Southeast and Midwest were also sharply lower at $1.26-1.29/doz. and $1.16-1.19/doz., respectively. Large eggs delivered to California fell to $1.79/doz.
USDA said the turkey markets are steady for current shipments and steady to firm for deferred. Offerings were light to moderate, with light to moderate demand. Prices for hens and toms were nearly unchanged at $1.09-1.19/lb. and $1.09-1.38/lb., respectively.
Subscribe to Our Newsletters
Feedstuffs is the news source for animal agriculture
You May Also Like
---