Livestock industry unity critical during uncertain times
Livestock industry unity critical during uncertain times
USMEF board of directors approves resolution expressing support for timely U.S.-Japan negotiations.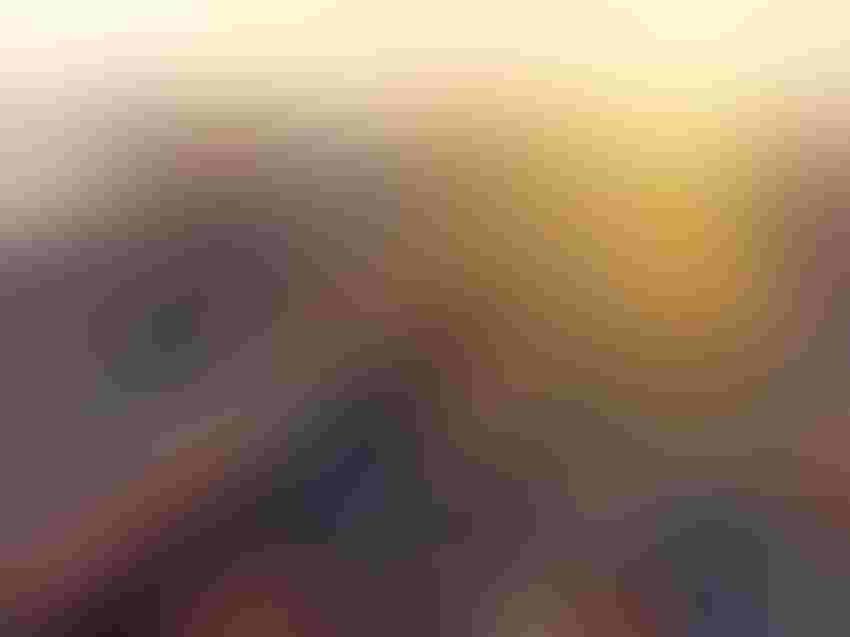 wissanu01/iStock/Thinkstock.
Unity among meat and livestock industry stakeholders at a time of significant uncertainty and volatility in international trade is critical, Kevin Kester, president of the National Cattlemen's Beef Association (NCBA) and a fifth-generation rancher from Parkfield, California, told U.S. Meat Export Federation (USMEF) members at the recent USMEF Strategic Planning Conference in Long Beach, California.
"As I travel across the country and internationally, the No. 1 issue on the minds of producers is trade," Kester said. "Producers recognize, more so than ever, the benefits that export markets, especially in the beef sector, are bringing to our industry. It's very, very important that the staff and leadership of USMEF, NCBA, the North American Meat Institute and the National Pork Producers Council work together with the Office of the U.S. Trade Representative and USDA on all trade issues where we can get common agreement. Having that bond and working together on the policy side – I can't overstate how important that is."
USMEF president and chief executive officer Dan Halstrom echoed Kester's thoughts on the need for a unified voice on critical trade issues, including the upcoming negotiations between the United States and Japan, proposed revisions to the European Union's duty-free beef quota and the need to address retaliatory duties imposed on U.S. red meat by Mexico, China and Canada.
"USMEF is not a policy organization, but we do support the policy organizations in a big way from the international marketplace," he said. "So, the alignment and coordination between our industry organizations is vital, essential and critical, and USMEF is committed to that."
U.S.-Japan trade negotiations support
During the closing business session, USMEF board of directors approved a resolution expressing support for timely negotiation of a U.S.-Japan trade agreement.
The resolution noted that Japan will soon implement two major trade agreements – the Comprehensive and Progressive Agreement for Trans-Pacific Partnership (CPTPP) and the Japan-EU Economic Partnership Agreement – that will extend significant tariff rate advantages to all of the U.S. beef and pork industries' major competitors in Japan.
"USMEF members understand the urgency of this situation, and it is important to reinforce this message with our government officials and industry partners," said Halstrom.
On Oct. 16, the Office of the U.S. Trade Representative (USTR) officially notified Congress that the Trump administration intends to negotiate a trade agreement with Japan. USTR is accepting comments through Nov. 26 to develop U.S. positions in preparation for these negotiations. A public hearing is set for Dec. 10.
This year, USMEF prepared an initial assessment of the potential U.S. pork and beef industry losses that could result from Japan's partnership with the EU and the CPTPP.
USMEF found that without a trade agreement in place, the U.S. share of Japan's growing beef imports is expected to decline from 43% to 36% by 2023, and to 30% by 2028.
"Due to widening tariff disadvantages and lost opportunities, U.S. beef annual export losses by 2023 are estimated at $550 million and will exceed $1.2 billion by 2028," USMEF noted.  "On a per-head basis, losses are estimated at $20.40 by 2023 and $43.75 by 2028."
In regard to U.S. pork export, the assessment projected losses of more than $600 million by 2023, increasing to $1.02 billion by 2028. On a per-head basis, losses are estimated at $4.55 by 2023 and $7.06 by 2028.
Subscribe to Our Newsletters
Feedstuffs is the news source for animal agriculture
You May Also Like
---