Larger hog herd raises questions
Larger hog herd raises questions
Higher-than-expected hog marketings could mean breeding herd expansion was larger than USDA surveys indicate.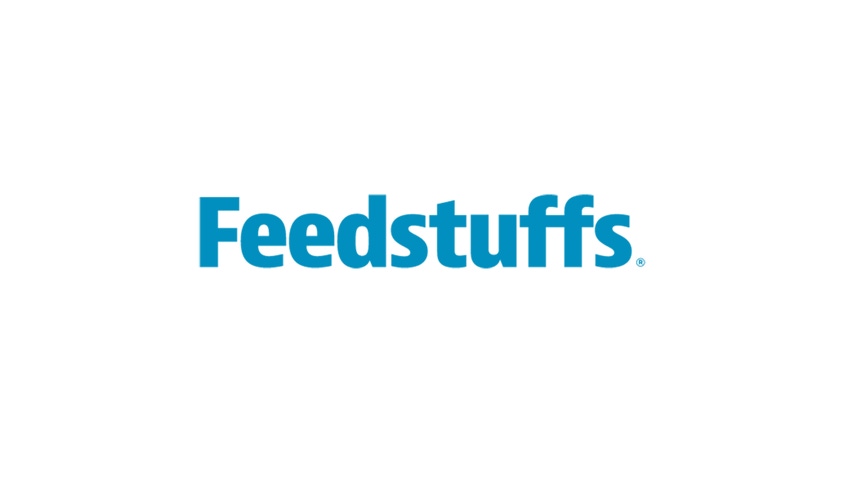 MORE hogs than expected was the theme of the pork market in the first quarter of 2015, according to Purdue University extension economist Chris Hurt. The only explanation the U.S. Department of Agriculture has offered is that its hog inventory counts from previous surveys were too low.
At the start of 2015, pork supplies in the first quarter were expected to rise 1%, Hurt said. However, first-quarter pork production was actually up 5% because there were 4.5% more hogs and weights were up 0.5%.
"There is currently an even more price-depressing force as the number of hogs coming to market in the most recent four weeks has remarkably been 10% higher than year-ago levels," he noted.
The higher-than-expected numbers could mean that the breeding herd expansion was larger than what USDA surveys have indicated or that porcine epidemic diarrhea virus (PEDV) losses were smaller than what producers reported to USDA.
"If there has been an under-count of animals, the possibility remains for higher market numbers than anticipated for the remainder of the year," Hurt explained.
Because of the higher actual marketings in the first quarter, Hurt said USDA revised last summer's pig crop size upward by nearly 3%.
"As always, 'the proof is in the pudding,' meaning that if actual winter slaughter is higher than accounted for by last summer's pig crop, last summer's pig crop has to be revised upward," he said, adding that USDA did this by increasing the estimated number of farrowings.
So, has the breeding herd expansion been greater? Hurt pointed out that while USDA raised the size of last summer's farrowings, the size of the breeding herd was not increased.
"This still leaves unanswered the question of whether the breeding herd is actually higher, which would indicate that the breeding herd has expanded more rapidly than indicated by USDA survey numbers," he noted.
If the breeding herd has expanded more rapidly, Hurt said future animal numbers may also be higher than USDA estimates indicate.
"So, we have come full circle. More pigs coming to market in the first quarter than expected must have come from a larger breeding herd," he added.
Current marketing numbers have been averaging 10% higher, Hurt said. If the marketing herd is larger, then marketing numbers could continue to surprise the market on the high side, and hog prices will stay depressed, he explained.
This begs the question of how the current market supply uncertainties will be resolved, according to Hurt. He said market participants will watch daily and weekly hog numbers coming to market, but the best proof of the size of the pig crop from about six months ago is the number of hogs coming to market today.
"Over time, USDA will likely be able to better resolve the differences and to give a clearer picture of future market supplies," he said.
PEDV is also likely playing a part in the current uncertainties, Hurt said. Disruption from the virus began in late 2013, with the largest impact on baby pig death losses occurring from late 2013 into the summer of 2014, when current inconsistencies in USDA numbers prevailed, he said.
"The numbers that producers reported to USDA could have been influenced by their concerns over the impacts of PEDV at that time," he noted.
The PEDV effects on the number of pigs per litter appear to be smaller this winter compared to the previous winter, Hurt said.
"In winter 2014, the number of pigs per litter was down about 7% from trend. In the recent winter, the number of pigs per litter was only about 2% below trend," he noted.
The current large number of hogs coming to market has caused cash prices and lean hog futures to be on the defensive, Hurt said, adding that moderation of these large numbers will be a requirement for price recovery.
Hurt said all indications are that the pork supply increases will remain high, but maybe not at the current rate, which is up about 10%.
"If USDA 'Hogs & Pigs' (report) numbers are used as the best estimate of future supplies, then pork production will be up by about 7% in the second quarter, followed by an 8% surge in the summer quarter," he suggested.
Hurt said the hogs marketed in the last quarter of 2015 will come from this spring's farrowings; producers have indicated a 2% increase in spring farrowings. The number of pigs per litter this spring is expected to be about 5-6% higher, he said, which will result in about 7-8% greater pork supplies in the last quarter of 2015.
Hurt said current forecasts derived from futures prices for 2015 are for live hog prices to average about $51/cwt., down from the record high of $76/cwt. last year.
"My bias is that hog prices will recover some and post an average near $53," Hurt said. "If so, projections by quarter would be around the following levels for quarters 1-4: $48, $54, $58 and $51, respectively."
With an average estimated hog price near $53/cwt. for 2015, Hurt explained that costs are currently projected to be near $52/cwt. based on current feed price expectations.
"If so, this would mean a small profit of about $2 per head for the year, with the best of those profits in the third quarter and with small losses in the first and fourth quarters," he noted. "These lowly expectations for positive returns should keep producers from making further expansion plans."
Market recap
Live cattle and feeder cattle markets have been trying to figure out high how to go.
Farm Progress analyst John Otte said cattle futures have climbed since early March as demand has increased. The arrival of spring means more people will be grilling meat. Cattle supplies, though growing, remain tight, which is helping support prices, he said.
Because cash and nearby futures prices typically converge over time, Otte said some analysts believe cash prices are bolstering futures prices since they are currently higher than the futures market.
Nearby live cattle futures were lower last week after hitting three-month highs the prior week. April contracts closed at $158.825/cwt. last Monday but gradually gained throughout the week to close at $160.80/cwt. last Thursday.
Feeder cattle futures were also lower than the previous week. April feeder cattle contracts closed lower last Monday at $212.25/cwt. but gained throughout the week to close at $215.80/cwt. on Thursday.
Choice and Select cattle ended slightly higher last Thursday, settling at $261.02/cwt. and $251.61/cwt., respectively.
Pork production continues to increase, which Otte said is the result of aggressive breeding of female animals as producers rebuild herds that were battered by PEDV.
According to Otte, the volume of pork available to domestic and export buyers has risen by as much as 9-11% in the past month, pushing wholesale prices for hams, bellies and chops to the lowest levels in around five years.
Lean hog futures have been trying to figure out the bottom of the market ahead of the seasonal increase seen during the summer grilling season, Steve Meyer and Len Steiner wrote in the "Daily Livestock Report."
"Hog weights, which were trending lower in March, have once again started to move up, implying that supplies on the ground could be heavy in the short term," they said. "Also, more cases of bird flu will continue to negatively impact poultry exports."
April lean hog futures closed higher last Monday at $63.10/cwt. May became the lead contract on Thursday, closing higher at $71.025/cwt.
Hogs delivered to the western Corn Belt last Thursday were reported at $62.73/cwt., an increase from $59.18/cwt. the previous week.
Wholesale pork cutout values finished lower last Thursday at $66.54/cwt. Loins finished $7.03 lower at $80.75/cwt. Hams closed higher at $48.37/cwt., an increase from $42.68/cwt. the previous week. Bellies closed $5.09/cwt. higher to reach $70.22/cwt.
The supply impact of avian influenza in the U.S. is currently negligible, according to Meyer and Steiner.
"U.S. broiler slaughter in 2014 was 8.5 billion head, and in the larger context, the depopulation of one or even several bird houses will have a very limited supply impact," they said. "At this point, (highly pathogenic avian influenza) is not comparable to PEDV in hogs last year, which reduced slaughter numbers by several percentage points."
In the poultry markets, the Georgia dock increased slightly to $1.15/lb. last Wednesday, compared to $1.075/lb. last year. Breast meat increased to $1.945/lb., while leg quarters were unchanged at 49 cents/lb. Wings were lower last week, closing at $1.77/lb. on Wednesday.
USDA said egg prices were steady in all areas, with a higher undertone in California. Supplies were light to mostly moderate. Retail demand was light to fairly good, but better in California, where additional ads were planned for the following week, USDA noted.
Large eggs were priced at $1.09-1.13/doz. delivered to the Northeast, $1.11-1.14/doz. to the Southeast and $1.00-1.03/doz. to the Midwest. Large eggs delivered to California were $1.79/doz.
Turkey markets were steady last week, with light to fair demand. Both hens and toms were reported in the $1.01-1.07/lb. range last Thursday.
Volume:87 Issue:15
Subscribe to Our Newsletters
Feedstuffs is the news source for animal agriculture
You May Also Like
---