Large inventory hurts hog prices
Large inventory hurts hog prices
Herd expansion expected to result in larger 2016 pork supplies and lower hog prices.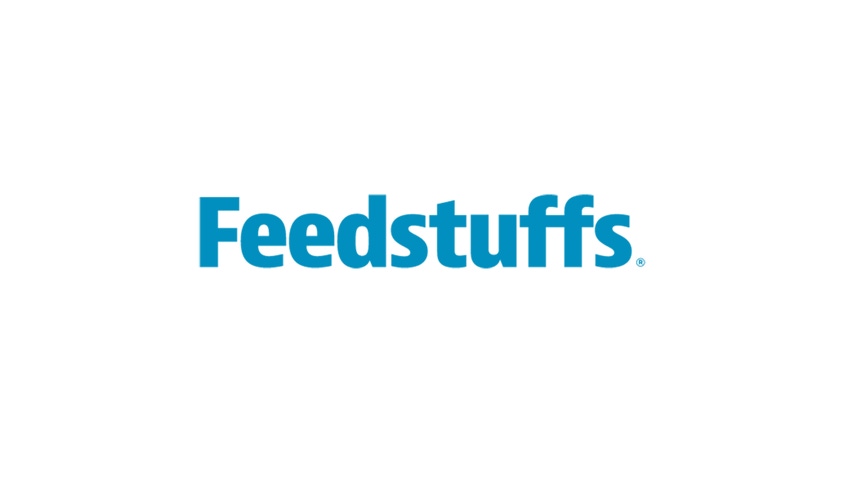 THE U.S. Department of Agriculture recently adjusted its estimated second-quarter commercial hog slaughter to account for higher-than-expected weekly hog slaughter in April and early May.
The USDA Economic Research Service's (ERS) "Livestock, Dairy & Poultry Outlook" for May noted that while typical seasonal patterns are expected to prevail in May and June, slaughter numbers will likely be higher than initial forecasts.
As a result of these adjustments, USDA expects second-quarter commercial pork production to be 5.8 billion lb., about 100 million lb. greater than its initial forecast and 5.8% higher than a year ago, when porcine epidemic diarrhea virus (PEDV) outbreaks were beginning to affect production.
Second-quarter average prices of live equivalent 51-52% lean hogs will reflect larger hog supplies, according to USDA, with prices expected to average $49-51/cwt., 42% below a year ago.
"On the positive side for hog producers, PEDV appears to be largely absent as a production factor so far this year, and moderate feed costs will likely continue to take some of the sting out of lower hog prices," USDA noted.
For packers, the start of grilling season, high beef prices and somewhat improved export prospects are providing a more positive outlook following a recent wave of low wholesale pork prices.
Industry expansion
Expansion of U.S. breeding inventories in 2015 -- largely in response to PEDV-driven producer returns in 2014 -- is expected to result in larger 2016 pork supplies and lower hog prices, according to the ERS outlook.
However, USDA said greater pork supplies will likely pressure pork product prices lower, which, in turn, is expected to benefit domestic consumers and bulk up U.S. pork export volumes.
Industry expansion should lift 2016 farrowings modestly above 2015 levels, USDA noted.
"New technologies, genetic improvements and better herd management are expected to raise 2016 litter rates closer to historical trends," the report says. "The resulting higher pig crops, along with average dressed weights (staying) roughly the same as this year, should lead to about 1% more pork production in 2016 -- or 24.7 billion lb. versus 24.4 billion lb. this year."
Due to the larger hog inventory, the average price of live equivalent 51-52% lean hogs is expected to be $45-49/cwt. in the 2016 first quarter, about 3% below the first quarter of 2015. Hog prices in 2016 are expected to average $44-48/cwt., about 5.4% below prices this year.
USDA said larger pork supplies next year and the lower prices that will likely accompany them should boost U.S. pork exports.
"While the appreciated U.S. dollar will likely continue to function as a tax on exported U.S. goods, lower pork prices may offset some of the drag that the expensive U.S. dollar creates," the report explains.
Exports in 2016 are expected to be 5.125 billion lb., 5.3% greater than the 2015 forecast. USDA said this export quantity implies that 20.7% of U.S. commercial pork production will be exported.
Larger domestic pork supplies are expected to reduce U.S. import demand next year, with 2016 pork imports likely totaling just more than 1 billion lb., 13.4% below 2015 imports.
USDA May reports
USDA's National Agricultural Statistics Service recently released several key monthly reports that reveal a sharp increase in red meat and poultry supplies from April 2014 levels and a 1% increase in cattle and calves on feed for slaughter in large U.S. feedlots.
The May "Cold Storage" report showed an April 30 inventory of 2.336 billion lb. -- 20.1% larger than last year and only 20 million lb. below the highest April level of the past five years (Figure).
Total frozen poultry supplies on April 30 were up 6% from the previous month and up 21% from a year ago. Total stocks of chicken increased 2% from the previous month and 31% from last year. Total pounds of turkey in freezers were up 14% from last month and 5% from April 30, 2014.
Total red meat supplies in freezers were 2% higher than the previous month and 20% higher than the same period last year.
Total pounds of beef in freezers decreased 1% from the previous month but increased 18% from last year.
Frozen pork supplies were up 4% from the previous month and up 20% from last year. Stocks of pork bellies were up 3% from last month but down 16% from last year.
The May 22 "Cattle on Feed" report showed that cattle and calves on feed for slaughter at U.S. feedlots with a capacity of 1,000 head or more totaled 10.6 million head on May 1, a 1% increase from last year's total.
Feedlot placements during April totaled 1.55 million, 5% below 2014 and significantly lower than the average analysts had expected. The number was also outside of the trade range. USDA said net placements were 1.48 million head.
Marketings of fed cattle during April totaled 1.64 million head, an 8% decrease from last year and the lowest since the series began in 1996. Other disappearance totaled 66,000 head during April, 20% below 2014.
The May "Livestock Slaughter" report showed that commercial red meat production for the U.S. totaled 4.02 billion lb. in April, a 1% increase from the 3.98 billion lb. produced in April 2014.
Beef production, at 1.93 billion lb., was 6% below the previous year. Cattle slaughter totaled 2.38 million head, an 8% decrease from April 2014. The average liveweight was 32 lb. higher than last year, at 1,338 lb.
Veal production decreased 21% to total 6.6 million lb. Calf slaughter totaled 35,400 head, down 27% from April 2014, with the average liveweight increasing 24 lb. from last year to 318 lb.
Pork production increased by 8% to total 2.07 billion lb., and hog slaughter totaled 9.68 million head, up 9% from the same period last year. The average liveweight decreased 3 lb. from the previous year to 284 lb.
Lamb and mutton production, at 13.6 million lb., decreased 10% from April 2014. Sheep slaughter totaled 198,200 head, 11% below last year. The average liveweight increased 1 lb. to 138 lb.
USDA reported that January to April commercial red meat production totaled 15.9 billion lb., up 1% from 2014. Accumulated beef production was down 4% from last year, veal was down 2%, pork was up 7% and lamb and mutton production was down 2%.
Market recap
June live cattle futures finished lower last Tuesday at $151.80/cwt. but climbed higher throughout the week to close at $153.50/cwt. last Thursday.
May feeder cattle futures finished higher last Tuesday at $219.60/cwt. to kick off a strong week. The nearby contract closed higher Thursday at $224.95/cwt.
Choice and Select cattle settled lower last Thursday, at $259.25/cwt. and $246.74/cwt., respectively.
May lean hog futures were higher than the previous week despite closing lower last Tuesday at $83.18/cwt. Prices continued a steady climb during the week to finish the day at $84.60/cwt. last Thursday.
Hogs delivered to the western Corn Belt last Thursday were reported at $81.39/cwt., up from $79.16/cwt. the previous week.
Pork cutout values were lower last week. Wholesale pork cutout values finished $2.65 lower last Thursday at $84.63/cwt., down from the previous week's close of $87.05/cwt. Loins also finished lower at $97.30/cwt., almost $5.00 lower than the previous week. Hams finished $3.58 lower last Thursday at $63.16/cwt. versus the previous week's close of $67.51/cwt. Pork bellies closed at $84.16/cwt., an increase from $83.27/cwt. the prior week.
In the poultry markets, the Georgia dock was unchanged at $1.16/lb. last Wednesday. Breast meat was lower at $1.95/lb., and leg quarters decreased to 47.5 cents/lb. Wings were unchanged last week, closing at $1.785/lb. on Wednesday.
According to USDA, regional and California egg prices were steady last week, with a sharply higher undertone. All prices for large eggs were approximately 35-58 cents higher than the prior week.
Large eggs were $2.04-2.08/doz. delivered to the Northeast, an increase from $1.47-1.51/doz. the previous week. Eggs delivered to the Southeast were also higher at $2.07-2.10/doz., compared to $1.51-1.54/doz. the prior week. Eggs delivered to the Midwest were $2.01-2.04/doz., an increase from $1.43-1.46/doz. the week prior. Large eggs delivered to California increased from $2.19/doz. to $2.77/doz.
The turkey markets were steady to firm last week, with offering prices trending light on light to fair demand. Prices for hens and toms were reported in the ranges of $1.08-1.14/lb. and $1.08-1.19/lb., respectively.
Volume:87 Issue:21
Subscribe to Our Newsletters
Feedstuffs is the news source for animal agriculture
You May Also Like
---