Keeping beef top-of-mind at retail meat case
Keeping beef top-of-mind at retail meat case
Sales increase as beef industry adapts to new and emerging trends.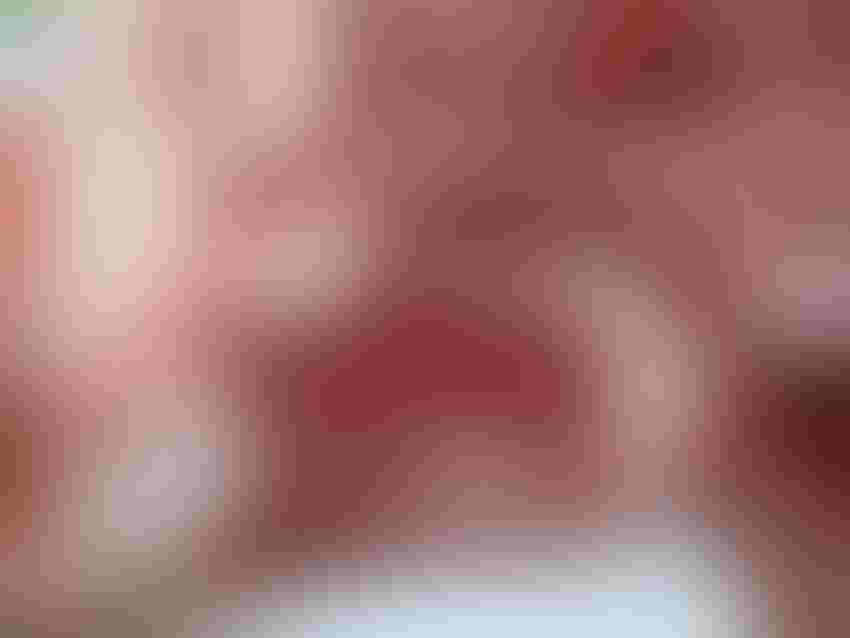 Consumers want to know more about beef when it comes to purchases from the retail meat case, and the beef checkoff program's mission is to help bridge that gap. With an industry goal of increasing beef demand 2% per year for the next five years, the checkoff seeks to keep beef top-of-mind for consumers.
Demand drivers for consumers include providing information about beef when they are looking for it. Checkoff digital advertising efforts and an Interactive Butcher Counter on www.BeefItsWhatsForDinner.com give consumers information they need to purchase a satisfactory cut of beef.
The Iowa Beef Industry Council (IBIC) said it is equally important that retailers behind the meat counter have the information they need about beef to answer consumer questions. As such, Beef U, an interactive training program, was created to provide operators with information about the beef industry – spanning hot topics from beef production and nutrition to today's beef consumer. It's designed to be a comprehensive resource on all things beef.
What's happening with price?
According to IBIC, beef prices in the retail meat case have been changing. Compared to one year ago, beef sales increased 0.6% in dollar value and increased 5.3% by pounds sold as more beef volume has been moved.
The increased sales have likely been the result of lower beef prices, as the average price per pound for beef decreased 4.4% to $4.67/lb. Additionally, beef's retail feature activity increased 10.8% over the last year, and beef remained the most featured protein, with a 40.7% share since retailers placed beef on special more this year.
"Summer is a great time for consumers to visit the meat case to explore new cuts of beef," IBIC executive director Chris Freland said. "Consumers can enjoy a wide variety of beef, whether from a prepared beef kabob or an affordable steak."
IBIC pointed out that several new trends are hitting supermarkets, including in the prepared foods sections and retail foodservice departments. In these areas of the supermarket, consumers can find ready-to-heat and ready-to-eat convenience meals.
Beef checkoff research has shown that 7 of 10 consumers want to see more beef in the prepared foods section because they are looking for an easy and convenient option.
"This prepared foods section provides an opportunity to increase demand for and sales of beef products," Freland said. "The beef checkoff program continues to work with retailers to develop this concept in a way that meets the needs of the consumer market."
IBIC noted that online grocery sales are growing, too, because today's consumer is busier than ever. In fact, 31% of consumers are forecasted to order groceries online this year, up from 19% in 2016. With that information, the beef checkoff wants to ensure that consumers get the e-commerce experience they want when purchasing beef.
Although online grocery sales have been growing, fresh foods can be more challenging to sell online. Consumer research has identified the top three digital features that can be the most helpful when buying beef: a quality guarantee, a freshness guarantee and photos of the actual cut.
Subscribe to Our Newsletters
Feedstuffs is the news source for animal agriculture
You May Also Like
---