Injury data reveal higher rate in poultry sector
Injury data reveal higher rate in poultry sector
NCC defended poultry industry and said injuries remain at an all-time low.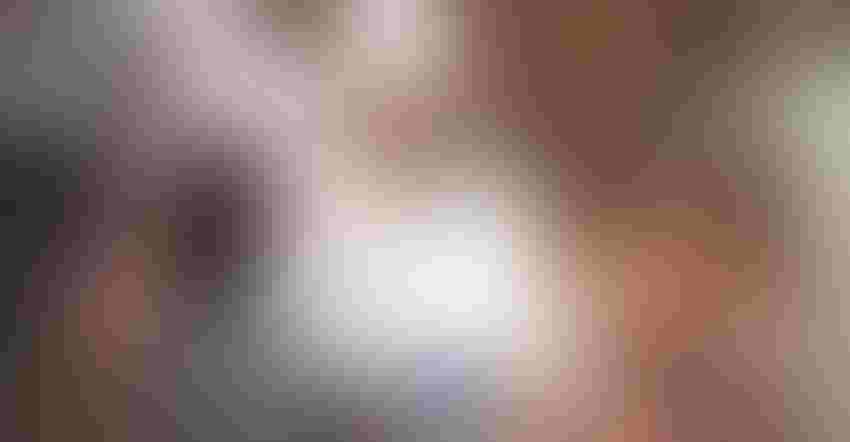 U.S. Department of Agriculture Food Safety and Inspection Service (FSIS) Inspector-in-Charge/Supervisory Veterinary Medical Officer Public Health Veterinarian (PHV) Dr. Douglas Fulnechek discusses the different states of a disease process at an off-line carcass disposition correlation station at a poultry slaughtering facility in Springdale, AR on Jan. 1, 2012.
USDA
A new report issued by the National Employment Law Project (NELP), which analyzed severe injury data compiled by the U.S. Occupational Safety & Health Administration (OSHA) from employers in a little more than half of the states, found that an average of 27 workers a day suffer work-related amputations or hospitalizations.
According to the data, the poultry industry as a whole reported 180 severe injuries resulting in hospitalizations or amputations, which put the industry at the 12th-highest number of severe injuries reported to OSHA at the federal level — higher than the saw mill, auto, steel and other high-hazard industries.
OSHA began collecting severe injury reports from employers in January 2015.The report notes that the number of incidents reported by the meat and poultry processing industry is "startling."
In Tyson Foods plants under federal OSHA oversight over a 21-month period, the company reported 70 work-related amputations or hospitalizations; JBS/Pilgrim's Pride reported that 51 workers suffered such severe injuries. This does not include data from major meat and poultry states such as Iowa, North Carolina, Maryland and Virginia, which fall under state OSHA agencies.
Out of more than 14,000 companies reporting to the government, Tyson Foods ranked fourth and JBS/Pilgrim's Pride ranked sixth in terms of the number of severe injury reports filed, NELP pointed out.
The NELP report found that another company involved in poultry and meat processing, Cargill, had the 14th-highest number of reported severe injuries, with 24 injuries. Sanitation company Packers Sanitation Services, which provides workers to clean and sanitize the equipment in meat and poultry plants, also had 24 reports.
Walmart, with 1.3 million employees in the U.S., had the second-highest number of reported incidences, at 128. The U.S. Postal Service was first with 341 reports, and USP was third with 119. Kroger, another food company was eighth, with 43.
Tom Super, spokesman for the National Chicken Council (NCC), defended the poultry industry and said the incidence of nonfatal occupational injuries and illnesses in the poultry sector, which includes slaughter and processing, remains at an all-time low, according to the 2015 "Injury & Illness Report" by the U.S. Department of Labor's Bureau of Labor Statistics (BLS).  The total recordable poultry processing illness and injury rate for 2015 was 4.3 cases per 100 full-time workers (per year), the same rate as 2014 and lower than the 2015 rate of 4.7 for the entire food manufacturing sector.
He noted that, to put it into perspective, 4.3 is the same injury and illness rate for workers at golf and country clubs.
"Poultry processing's 2015 rate of 4.3 represents an 81% decrease from 1994 (the oldest data available on the BLS website), when the recorded rate was 22.7, demonstrating the enormous progress the industry has made in improving safety for its workforce. The poultry industry is proud of the advancements in worker safety that have been made over the last 30-plus years and the ongoing efforts for continued improvement," Super said. "Our employees are our most important asset."
Super said the NELP report is "cherry-picking data in an effort to advance NELP's and their allies' agenda: the unionization of poultry plants."
Subscribe to Our Newsletters
Feedstuffs is the news source for animal agriculture
You May Also Like
---