Industry scrambles after Tyson beef plant fire
Industry scrambles after Tyson beef plant fire
Cattle futures plunge as stakeholders strategize to alleviate pressure on sector.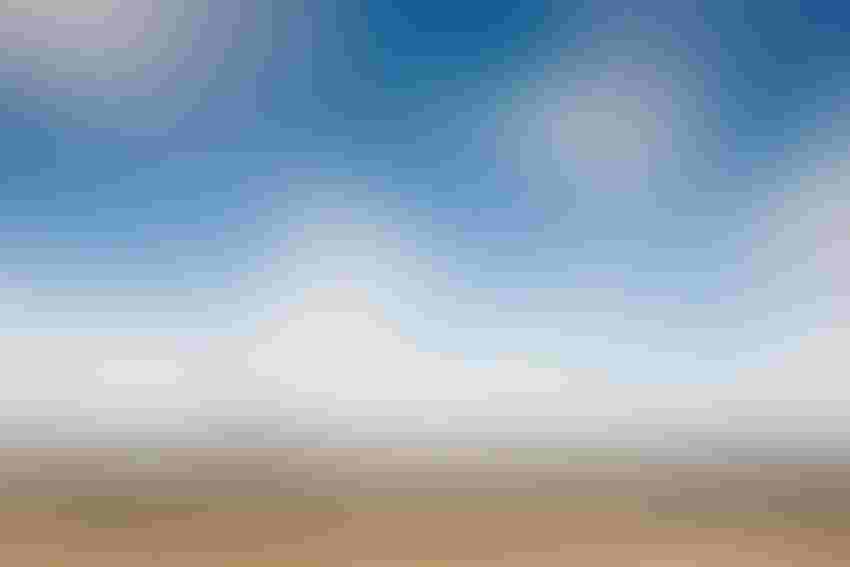 AndrewLinscott/iStock/Thinkstock
A fire at the Tyson beef processing facility in Holcomb, Kan., has the cattle industry scrambling to fill the void left in the supply chain. While Tyson Foods said Monday that it plans to rebuild, the facility processed about 6,000 head per day, which equates to approximately 6% of total industry capacity. It also represented 23.5% of Kansas fed cattle packing capacity. Markets have reacted to the event, with some Chicago Mercantile Exchange cattle futures contracts closing lower this week at their daily trading limits.
The National Cattlemen's Beef Assn. (NCBA) announced Wednesday some of the efforts it is undertaking to help minimize the impact.
"We recognize the enormous negative economic impact this plant shutdown is having on the beef industry," NCBA president Jennifer Houston said in a letter to the organization's membership. "We want to reassure you that we are doing everything in our power to minimize the impact this is having on the market."
NCBA said it has been working to ensure that the federal regulatory burden does not make recovery more difficult than necessary for producers.
The following are some of the steps NCBA has taken to minimize the inevitable economic disruption and help the industry recover as quickly as possible:
Reaching out to inform the White House National Economic Council of the situation and ask for help with regulatory flexibility;

Contacting the Commodity Futures Trading Commission (CFTC) and the Packers & Stockyards Division to request that they keep an eye on the market to make sure it keeps working and to identify any market participant who might try to illegally capitalize from the market situation;

Requesting that the U.S. Department of Transportation provide an hours-of-service waiver to allow trucks to transport live cattle to other plants for processing;

Contacting Agriculture Secretary Sonny Perdue's office and other U.S. Department of Agriculture leadership to inform them of the uncertainty the event brings to the industry;

Requesting that USDA work on flexibility with its Animal & Plant Health Inspection Service and Food Safety & Inspection Service inspectors to help the industry meet its needs while the Tyson facility is being repaired;

Informing Senate and House agriculture committee staff of the situation as well as the requests made for flexibility to the Administration.

Following up on phone calls with official letters of request to DOT, USDA and CFTC for regulatory flexibility.
NCBA said it will continue to engage on this issue on behalf of its members and the beef community as a whole until the Tyson plant is again operational.
On Monday, Steve Stouffer, group president of Tyson Fresh Meats, said the company is taking steps to move production to alternative sites, but industry groups like the Iowa Cattlemen's Assn. are calling for other beef processors to explore possible options to keep cattle processing current.
The Kansas Livestock Assn. (KLA) relayed this week that, based on a CattleFax analysis, shifting the supply to other plants in Kansas, Texas, Colorado, Nebraska and Iowa will mean that capacity in those regions needs to run 8.0-8.5% higher. However, CattleFax suggested that this will be difficult to make up based on the current packing industry infrastructure.
Potential market impacts predicted by CattleFax include: a possible loss of currentness in the cattle feeding segment, cattle feeders possibly losing some market leverage and all classes of cattle potentially seeing more price risk. Some of the pressure could be alleviated if existing harvest capacity dedicated to cows and bulls is incentivized to process fed cattle and if plants have the cooler, boxed beef capacity and labor to process cattle on weekends.
KLA said it has been in contact with Tyson and Kansas Gov. Laura Kelly's administration regarding the situation.
"This communication will continue as KLA works with both sides to address any obstacles standing in the way of bringing the facility back on line as quickly as possible," KLA said. "Gov. Kelly has expressed the state's full support to Tyson president and chief executive officer Noel White."
Subscribe to Our Newsletters
Feedstuffs is the news source for animal agriculture
You May Also Like
---