Hurricane Florence poultry losses surpass Matthew death toll
Hurricane Florence poultry losses surpass Matthew death toll
Processing facilities resuming after suspending operations to weather storm.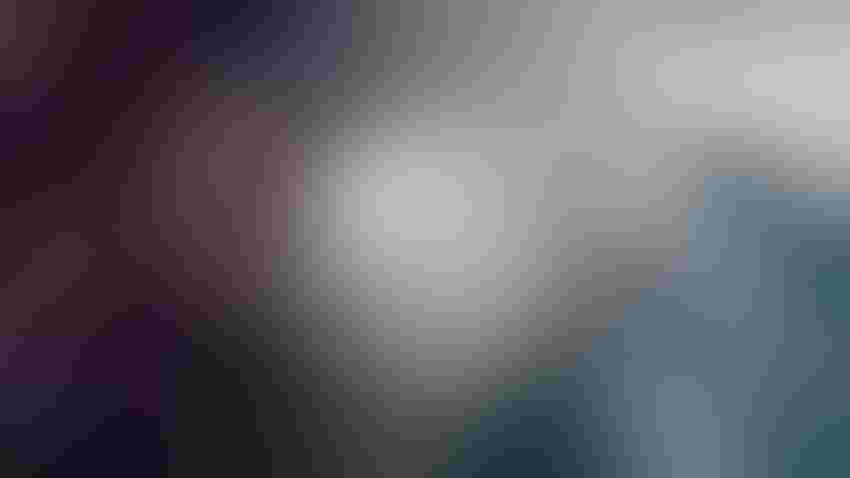 North Carolina state officials out in the field since Hurricane Florence hit have reported that 3.4 million birds perished from the storm, a level that the North Carolina Department of Agriculture & Consumer Service says exceeds the poultry losses from Hurricane Matthew. Hog losses are estimated to be about 5,500 head, according to Dr. Doug Meckes, North Carolina state veterinarian.
A spokesperson for the state's agriculture department told Feedstuffs that the numbers could change based on further recovery efforts.
Crop loss estimates are not known at this time, the spokesperson said.
"This was an unprecedented storm, with flooding expected to exceed that from any other storms in recent memory. We know agricultural losses will be significant because the flooding has affected the top six agricultural counties in our state," said North Carolina agriculture commissioner Steve Troxler, who conducted an aerial survey of damage on Tuesday. "The footprint of flooding from this storm covers much of the same area hit by flooding from Hurricane Matthew in 2016, which only worsens the burden on these farmers."
A spokesperson for Butterball LLC reported to Feedstuffs that many of the company's North Carolina-based processing plants, hatcheries and feed mills are in the storm's impact area, including its Mt. Olive and Raeford production facilities.
The spokesperson said all North Carolina Butterball plant operations were suspended until the storm passed but have since been reopened on limited production schedules. The company plans to continue to ramp up production as flood conditions improve.
"Due in part to our preparations prior to the storm, none of our facilities sustained any major damage, and our turkey loss represents 0.2% of the turkeys currently in the field. We were well prepared to handle the challenges that come with a storm like Florence because of what we have experienced with past storms," the spokesperson said.
The company said it is still in the process of confirming the exact impact of this storm at the corporate, facility and farm level.
"While that review continues, our priority remains helping our partners and their families who have been directly impacted by this storm," the spokesperson said.
Dave Witter, manager of corporate sustainability and communications for House of Raeford, told Feedstuffs that the company's processing plants have both been down since last Thursday. 
"Rose Hill is restarting operations tonight now that electrical power has been restored. The Wallace plant is still waiting on restoration of power," Witter said. "Fortunately, [there was] no loss of life among our employees or farmers as far as we know, but there have been some employees who have lost their homes as a result of flooding."
The company is still assessing its live production operations, and farm damage is unknown at this point, he said. "It is important to note that, prior to the storm, we were able to move more than 200,000 chickens from farms in previously flood-prone areas to empty houses on higher ground," Witter added.
Regarding the status of hog lagoons in the state, the North Carolina Department of Environmental Quality reported Sept. 19 that two lagoons have been breached, with three reporting structural damage. Twenty-one lagoons have over-topped, while 17 have been inundated.
No livestock, poultry losses in South Carolina
A spokesperson for the South Carolina Department of Agriculture told Feedstuffs Sept. 19 that no livestock or poultry losses have been reported yet.
South Carolina commissioner of agriculture Hugh Weathers surveyed crop damage Tuesday during an aerial tour.
"We had good engagement, with upwards of 60 farmers who verified what we suspected: Cotton was most impacted by high wind, followed by peanuts damaged by drenched soil and soybeans whose pods were blown from the plants," Weathers said at the conclusion. However, he noted that no crop was a total loss. The farmers who suffered the most were the closest to harvest, he added.
"As I said to the farmers at one of the stops, this has become all too familiar. One of the farms we visited today, I've actually visited that same farm two of the last three years because of natural disasters," Weathers said.
Dillon, Marion and Marlboro counties – in that order – appeared to be the most severely affected by crop damage, Weathers said.
"We believe the crop damage from Florence falls between that from the thousand-year flood ($330 million-plus) and Hurricane Matthew (mid-50s)," he said.
Subscribe to Our Newsletters
Feedstuffs is the news source for animal agriculture
You May Also Like
---