Hog producers to face taxing 2017
Hog producers to face taxing 2017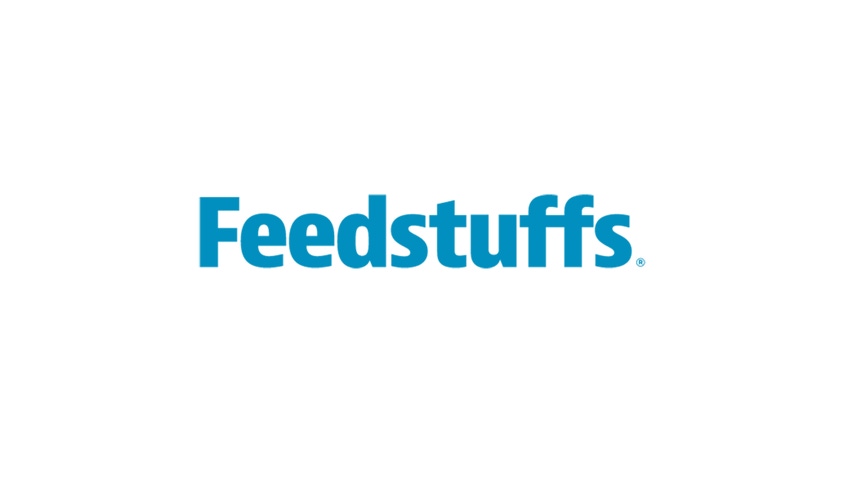 IN the May "Livestock, Dairy & Poultry Outlook" report, the U.S. Department of Agriculture's Economic Research Service (ERS) said expanded farrowings and continued strong increases in litter rates are expected to drive U.S. pork production to nearly 26 billion lb. in 2017, a 2.6% increase over production this year.
Prices of live equivalent, 51-52% lean hogs are expected to average $42-46/cwt. in 2017. These hog prices, combined with projected 2016-17 average feed costs of $3.05-3.65/bu. for corn and $300-340 per ton for soybean meal, will likely create challenges for many hog producers to cover production costs for most of next year, USDA said.
Exports in 2017 are expected to be 5.3 billion lb., about 2% above exports this year. "A weaker U.S. dollar will enhance competitiveness of U.S. pork in foreign markets, particularly in Asia," ERS said.
Pork imports in 2017 are likely to be about the same as this year, at 1.1 billion lb., while live swine imports from Canada are expected to increase by almost 3%. However, these imports from Canada will be limited by constraints on expansion, particularly in western Canada, ERS added.
Retail pork prices next year will be pressured by larger animal protein supplies of not only pork products but of meats like beef and poultry that compete with pork in consumer food budgets, ERS said. The ERS retail pork composite is expected to average in the mid-$3 range next year, down about 4% from the retail composite forecast for 2016.
The report also noted that most hog operations during the first quarter of 2016 likely did not do as well as they did a year ago. January-to-April hog prices averaged $45.46/cwt., down 4.6% from the same period last year. However, USDA said it appears that wholesale pork demand increased during the same period.
Through April, estimated federally inspected pork production was about 8.2 billion lb., almost the same as last year. The wholesale value of January-to-April production averaged $76.20/cwt., almost 5% more than the same period last year.
"In effect, this year, the wholesale market valued roughly the same volume of pork 5% higher than a year ago, suggesting that wholesale demand increased. Year-over-year lower hog prices and higher wholesale values imply a greater gross packer spread than a year ago," ERS said (Figure).
Exports
USDA said larger exports in March contributed to the 5% year-over-year increase in export volume for the first quarter of 2016, at 1.2 billion lb. March 2016 pork exports were 453 million lb., up almost 3% from a year earlier.
Mexico remains the largest importer of U.S. pork, but USDA said exports to China/Hong Kong continue to run well ahead of the same period last year.
"China has increased imports this year to relieve high pork prices brought about by reduced domestic pork production," USDA noted. "Chinese customs data indicate that most imported pork is sourced from the European Union, likely due to favorable exchange rates and European production practices that prohibit ractopamine usage."
USDA added, however, that a recently lower-value U.S. dollar and increased ractopamine-free pork production is increasing U.S. pork exports to China.
"Exports showed an encouraging level of improvement in March, especially to our key Asian markets," U.S. Meat Export Federation president and chief executive officer Philip Seng said. "The U.S. pork industry is now better positioned to capitalize on strong demand in China. Pork exports to Japan were also higher, though we are still in a very tough battle for market share as Japan's imports from Europe increased at a faster pace."
Feed costs
Recent volatility in the corn and soybean markets increases uncertainty about swine feed costs and margins, according to Purdue University agricultural economist Michael Langemeier.
He recently documented the impact corn and soybean meal prices had on feed cost indices for a farrow-to-finish enterprise and a hog finishing enterprise and found that feed costs are very sensitive to changes in corn and soybean meal prices.
Langemeier used a regression analysis to examine the relationship between hog finishing costs and corn and soybean meal prices. Results showed that each 10-cent increase in corn prices increased feed costs 47 cents/cwt., and each $10 increase in soybean meal prices increased feed costs 33 cents/cwt. The feed cost in March 2016 was $31.92/cwt. Using expected corn and soybean meal prices, feed costs are projected to be $32-34/cwt. for the rest of 2016.
"Feed costs are expected to increase slightly in the later part of 2016 and into 2017," Langemeier added.
Market recap
Despite a mid-month rally, live cattle futures during May haven't been able to recover to levels seen in mid-March. June contracts closed May 4 at $117.45/cwt. and rose May 12 to a close of $123.425/cwt. Nearby contracts closed June 1 at $121.425/cwt. after falling to $118/cwt. on May 24.
Feeder cattle futures rallied early in May but have since fallen. August contracts closed May 4 at $143.625/cwt. Despite reaching $150.85/cwt. on May 9, nearby contracts finished lower June 1 at $146.425/cwt.
The beef cutouts showed some strength during May. On May 4, Choice closed at $204.74/cwt. and then rose to close at $222.35/cwt. on June 1. Select closed at $195.65/cwt. on May 4 and rose to $201.17/cwt. on June 1.
June lean hog futures started higher during the month of May but fell sharply in the middle of the month to a low of $79.075/cwt. While nearby contracts recovered some of the losses, they closed June 1 at $81.15/cwt.
Pork cutout values were mostly higher than the previous month. The wholesale pork cutout finished at $85.62/cwt., up from $82.46/cwt. on May 4. Loins and bellies finished June 1 at $95.87/cwt. and $108.18/cwt., respectively. Hams were slightly lower than the previous month at $66.62/cwt.
Hogs delivered to the western Corn Belt closed June 1 at $73.71/cwt., up from $71.05/cwt. on May 4.
In the poultry markets, the Georgia dock was $1.12/lb. on June 1, unchanged from May 4. Breast meat prices have changed 10 cents over the month to $1.425/lb. Leg quarters increased slightly to 34.5 cents/lb., while wings dropped to $1.44/lb.
Egg prices continued to drop significantly. Large eggs delivered to the Northeast declined to 43-47 cents/doz. versus 71-75 cents/ doz. in the previous month. Prices in the Southeast fell about 30 cents to 43-46 cents/ doz., while prices in the Midwest fell sharply to 37-40 cents/doz. Large eggs delivered to California fell nearly 50 cents to 95 cents/doz.
The turkey markets have been steady, USDA reported. Prices for hens and toms were nearly unchanged from the month before, at $1.14-1.20/lb. and $1.14-1.47/lb., respectively.
Volume:88 Issue:06
Subscribe to Our Newsletters
Feedstuffs is the news source for animal agriculture
You May Also Like
---