Hemorrhagic viruses of deer, cattle focus of AgCenter study
Hemorrhagic viruses of deer, cattle focus of AgCenter study
Grant awarded to study how biting midges spread epizootic hemorrhagic disease virus in deer and bluetongue virus in cattle.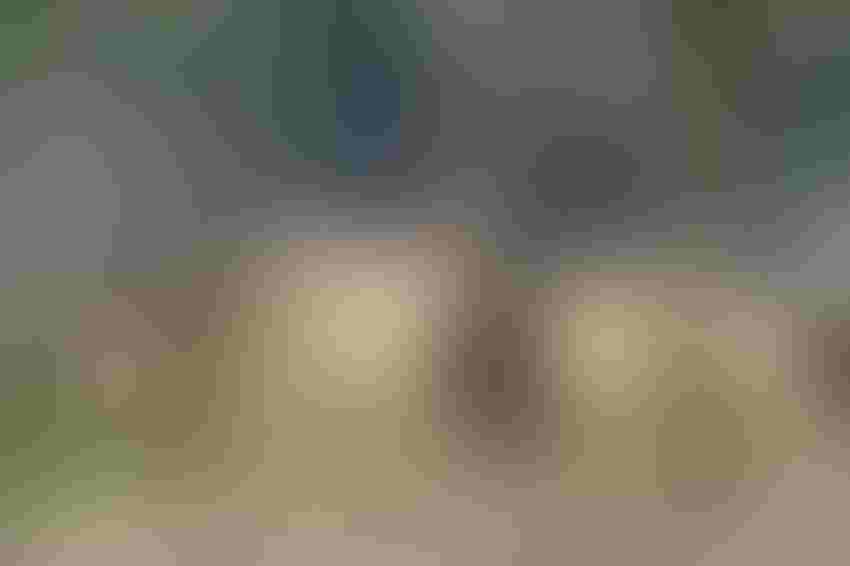 Captive deer herds at the Louisiana State University AgCenter Bob R. Jones-Idlewild Research Station are used to study insect-borne diseases that affect deer and cattle.
Photo by Olivia McClure/LSU AgCenter.
Louisiana State University AgCenter scientists Lane Foil and Claudia Husseneder have been awarded a three-year, $490,000 grant to study two insect-borne diseases that affect deer and cattle.
The grant from the U.S. Department of Agriculture's National Institute of Food & Agriculture will fund the project, "A Prospective Study on Epizootic Hemorrhagic Disease Virus & Bluetongue Virus Transmission in Cervid & Cattle Populations." The grant includes support from the National Science Foundation Established Program to Stimulate Competitive Research.
Both viruses cause what commonly is referred to as hemorrhagic disease. The only insects known to transmit the diseases are biting midge species.
Infected deer suffer hemorrhages in multiple organs and typically die.
"Survivors develop immunity that lasts for several years, depending upon subsequent exposure, and fawns of surviving does can receive protective antibodies in colostrum," Foil said.
Symptoms are less severe in cattle and include a crusty, peeling muzzle, sores and ulcers in the mouth, stiffness, lameness and loss of appetite.
Hemorrhagic disease-related deaths are not uncommon in wild deer, but the effect on populations is usually minimal, Foil said. However, widespread outbreaks sometimes happen, such as one in 2012 that claimed the lives of thousands of wild deer in Michigan, Missouri and Nebraska.
"The two viruses can cause devastating losses in captive deer herds in Louisiana and elsewhere as well," he said.
The AgCenter project will focus on identifying insects that carry the two viruses and studying how the viruses overwinter between active transmission seasons in both animal tissue and insects. The scientists also will work to develop methods to identify immature midges and learn more about their development habits and food webs.
"The ultimate goal is to generate knowledge that can lead to control methods to protect wild and captive ruminants," Foil said.
The majority of the field work will take place at the AgCenter Bob R. Jones-Idlewild Research Station, which has herds of cattle, wild and captive white-tailed deer and red deer. A portion of the laboratory work will be conducted on campus in the Louisiana State department of entomology.
The project is one of several initiatives of the Bob R. Jones Wildlife Research Institute, which is housed at the research station located near Clinton, La.
Subscribe to Our Newsletters
Feedstuffs is the news source for animal agriculture
You May Also Like
---