Global poultry industry outlook improving
Global poultry industry outlook improving
Tight feed supplies, growing seasonal uncertainties limiting support for expansion.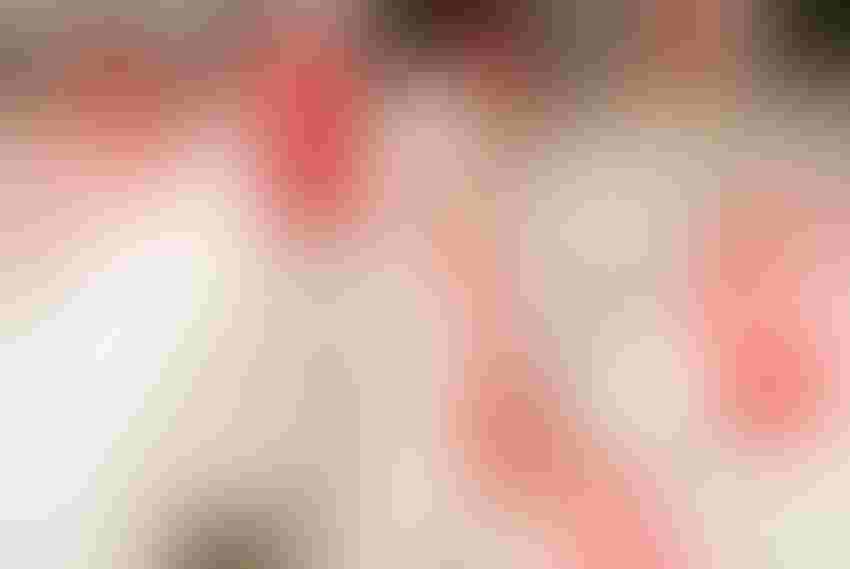 Tight feed supplies, growing seasonal uncertainties limiting support for expansion.
Rabobank's latest poultry report indicates the outlook for the global poultry industry continues to improve, especially for locally focused industries. This is mainly driven by the reopening of economies, and the recovery of global, regional, and especially foodservice demand, which, on average, makes up one-third of global poultry demand. As supply usually responds slowly to such increases, Rabobank suggested significant price inflation in 2H 2021 is possible, especially as feed prices remain high and avian influenza has disrupted global trade of breeding stock.
Improving local market conditions
Strong local market conditions are expected in the U.S., Mexico, Japan, and Russia, driven by strong demand and relatively lower supply growth, or even declines. Europe and South Africa will also likely see better conditions, due to stronger demand and, in Europe, lower production.
According to the report, the most challenging and uncertain conditions can still be found in China, Brazil, and India.
"The outlook for China will also impact global trade conditions. Increasing local meat supply is impacting meat prices significantly, and this will have knock-on effects on global trade in terms of prices and volumes," according to Nan-Dirk Mulder, senior analyst of Animal Protein at Rabobank. This is not good news for Brazil, as China has been one of few global growth markets for Brazil.
India's industry has been on a roller coaster, the report noted, adding that lockdowns have been impacting the industry negatively.
Global trade recovery
"Global trade flows are shifting, with less focus on China, due to local supply growth, and the Middle East, due to food security ambitions, and more focus toward northeast Asia and Europe," relayed Mulder.
Global trade has been highly impacted by COVID-19, with quarterly trade volumes down by 5% to 10%. Rabobank further pointed out that European exporters saw the largest decline due to avian influenza.
Still, market conditions in Europe, northeast Asia, and Mexico have improved, which the report said will help trade flows to recover in these regions. This should offset more difficult trade conditions in China and the MEA region, resulting from local African swine fever recovery and food security ambitions, respectively.
While Brazil and the U.S. have been able to maintain export volumes, it came at a price, the firm said. Additionally, lower imports to China this year will impact both countries.
Feed prices high and volatile
Feed prices are expected to stay high, although slightly lower than previously expected, Rabobank reported, cautioning that there is still a lot of weather risk left in the growing season.
According to the report, the focus among U.S. farmers has been on expanding corn instead of soybeans. A consequence of this is that the Soy-Corn CBOT ration will remain low for another year. Rabobank estimates soybean prices will trade around $14/bushel in the second half of 2021. On the corn side, expansion of planting and improved conditions is leading to a more bearish outlook for corn prices. Rabobank estimates a drop of about 15% in prices during the second half compared to the Q2 peak.
For global poultry companies, this will mean ongoing high feed prices and subsequently slowing production expansion, the firm noted.
Avian influenza impact
According to Rabobank, disease is having a big impact on international markets and will likely continue to do so in the second half of 2021. High pressure from avian influenza has shaken up industries in northeast Asia and Europe, and resulted in production drops in Japan, South Korea, Russia, and the EU. Import restrictions have also impacted export volumes from Europe (chicken and hatching eggs) and Russia (chicken), which is impacting supply in the Middle East and Africa (MEA).
Production rebounds in U.S.
Specific to the U.S., Rabobank said production continues to rebound and even reached a new record in June. Currently, production is 4.4% higher year over year. Higher slaughter levels and weights are expected to sustain the levels.
Rabobank mentioned the June cyberattack on JBS but said it is not expected to have any lasting impact on production.
The report also pointed out that the U.S. industry has been dealing with hatchability issues (currently 300 bps below normal), which will continue to constrain production. Additionally, yields are being challenged by ongoing labor issues.
Regarding prices, Rabobank said prices are "at record highs seasonally and continue to outpace expectations, as consumer demand remains robust."
In fact, the report said peaking prices for boneless, skinless breast meat and wings are contributing to a 42% year-over-year increase in carcass value. Meanwhile, labor challenges have limited some boneless items, which has stressed availability and resulted in a 25% year-over-year drop in frozen inventories.
"With tight global feed supplies and growing seasonal uncertainties, we see limited support for expansion later this year."
Subscribe to Our Newsletters
Feedstuffs is the news source for animal agriculture
You May Also Like
---