GAO report reveals wild horse population still problematic
GAO report reveals wild horse population still problematic
Wild populations can double every four years if proper steps aren't taken to control population growth.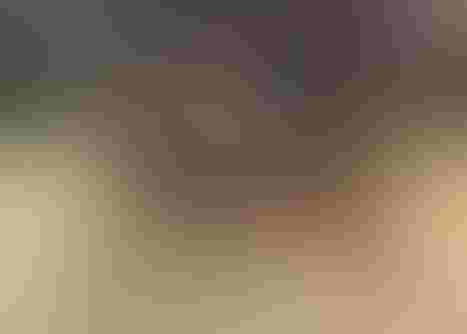 There could be as many as 9.2 million domesticated equines — including horses, burros and mules — in the U.S. and at least 200,000 free-roaming equines on federal and tribal lands, according to a new Government Accountability Office (GAO) report on the U.S. horse population.
The total on-range and off-range population more than doubled — from about 55,000 equines in 2000 to about 113,000 in 2016, according to Bureau of Land Management (BLM) estimates. Wild populations can grow at a rate of 15-20% per year and may double every four years, according to BLM and a 2013 National Academy of Sciences report. In addition, more than 90,000 feral horses reside on certain tribal lands.
Federal and state agencies and non-government stakeholders have raised concerns about the availability of options for managing horse populations, such as challenges in finding homes for adoption and limited capacity at rescue sites; the cost of caring for wild horses, and the effectiveness of efforts to limit population growth and environmental impacts of free-roaming horses.
Stakeholders have also raised concerns about the welfare of horses sold for export to either Mexico or Canada, which permit commercial slaughter of horses for human consumption. In the U.S., such slaughter has been effectively prohibited by language Congress included in annual appropriations acts for fiscal years 2006 to 2011 and beginning again in fiscal 2014. Specifically, the annual appropriations acts have prohibited the use of federal funds to inspect horses that are to be slaughtered for meat for human consumption.
Federal agencies and stakeholders have programs to control population growth. These efforts are not currently affordable or practical to implement on a large scale for reducing annual population growth and maintaining most wild horse populations at sustainable levels, according to BLM officials.
Sales, adoptions and removals of wild horses have generally declined over the past seven years, but the number of wild horses maintained off range — i.e., in corrals and pastures — has generally increased. BLM removed almost 135,000 horses from public rangeland from 2000 to 2016, sold more than 6,000 horses from 2005 to 2016 and adopted out more than 75,000 horses from 2000 to 2016.
BLM implements contraceptive vaccination on a limited number of wild horses on public rangeland. Current treatments are effective for about one year. Due to the costs, the limited duration of effectiveness and the difficulty in accessing most areas, administering the treatments on a large scale is not currently cost effective for maintaining most wild horse populations at sustainable levels, according to agency officials.
The GAO report noted BLM-sponsored research on longer-lasting treatments is ongoing. Research on the effects of sterilization in wild herds and their behaviors is also ongoing, according to U.S. Geological Survey officials.
Stakeholders identified various impacts free-roaming horse populations have on the environment, particularly in western states. These impacts may include harming native vegetation, altering the landscape and dispersing seeds. Federal agencies support research aimed at better understanding these effects.
Free-roaming horses often reduce the amount of vegetation available for other domesticated grazers — such as sheep and cattle — on certain tribal and public lands.
In 2016, an Office of the Inspector General (OIG) report found that BLM's wild horse and burro program was being mismanaged. At the time, the Public Lands Council had said the wild horse and burro populations were "growing at unsustainable rates" on the nation's public lands. The council urged BLM to allow the sale of wild horses and restore a thriving ecological balance.
The OIG report recommended that BLM develop and implement policy to use appropriate rate determinations and adjustments for wild horse and burro populations and a plan for sustainable on- and off-range population management. The report stated that implementing these strategies and maximizing the transition to long-term facilities would save taxpayers $3.7 million.
Subscribe to Our Newsletters
Feedstuffs is the news source for animal agriculture
You May Also Like
---