Feed value of canola meal in dairy rations evaluated
Feed value of canola meal in dairy rations evaluated
Research helps validate canola as a valuable protein ingredient while addressing questions regarding specific feeding values.

By ESSI EVANS and CARSON CALLUM*
*Dr. Essi Evans operates Essi Evans Technical Advisory Services Inc. Carson Callum is a canola meal manager for the Canola Council of Canada.
CANOLA meal, used in livestock rations across North America, is second only to soybean meal as a vegetable protein in terms of the volume distributed and fed.
Beginning in the 1970s, and with the use of traditional plant breeding techniques, canola was developed from rapeseed. Canola meal is lower in anti-nutritional factors than rapeseed meal, contains only small amounts of erucic acid and has very low levels of glucosinolates.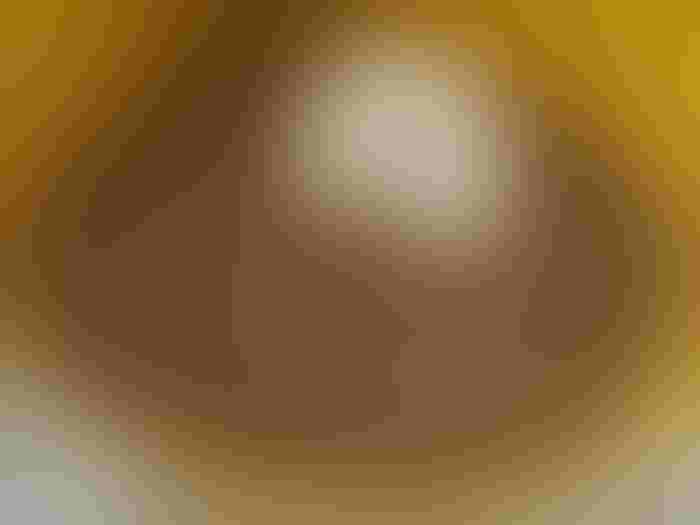 Canola meal is most often produced after extraction of the oil by solvents. This processing method results in a high-quality, consistent protein meal for livestock feeding. Some expeller meal is also produced from commercial refineries, and this is, likewise, a very consistent product with a somewhat higher fat content.
Not unlike soybeans, canola is also being grown for local production of biodiesel, and meals that result from the varied processes used by local crushers may contain more oil and receive more or less heating than the commercially produced solvent-extracted or expeller-extracted meals produced under controlled conditions.
A survey conducted in 2011 (Feedstuffs, Oct. 8, 2012) showed that dairy nutritionists throughout much of the U.S. readily accepted canola meal and frequently used it in ration formulations.
However, questions arose about the specifications and program file values that were available for canola meal at the time. To address these questions, the Canola Council of Canada set out to determine the information needed by the dairy industry and set up research programs accordingly.
Nutrient profile
In 2011, an accurate description of canola meal was not readily available in many dairy feed formulation programs. The National Research Council (2001) provided values for expeller meal but no values for solvent-extracted meal, which makes up the majority of the canola meal available.
The Canola Council of Canada determined that there was a need for accurate information regarding the feeding value of canola meal. To build an accurate nutrient profile, samples of canola meal were collected from 12 processing plants in Canada for four consecutive years. These samples were submitted for analytical evaluation to the University of Manitoba (Slominski, 2015) and the U.S. Dairy Forage Research Center in Madison, Wis. (Broderick, 2015).
Three samples were collected from each plant each year, and each sample went through an exhaustive list of analyses designed to accurately support feed formulation for ruminants as well as monogastrics. Table 1 provides results for the proximate analyses determined by this nutritional value survey.
As the 2011 survey revealed, canola meal was often considered to be "too soluble" for effective use in diets for dairy cows. Until recently, many models assumed that all buffer-soluble protein was either instantly degraded in the rumen or degraded at such high rates that very little could escape rumen degradation.
Newer research (Hedqvist and Uden, 2006; Bach et al., 2008) clearly shows that the soluble protein portion of vegetable proteins can contribute to the escape protein pool. Newer methodologies have revealed that canola meal provides as much or more rumen undegraded protein (RUP) on a weight basis as soybean meal.
There is currently no standard method of RUP determination. However, newer methods that recognize the contribution of the soluble protein fraction to the RUP component of ingredients consistently demonstrate a superior RUP contribution from canola meal than previously assumed (Table 2).
Because these newer methods change RUP values, it is important to obtain amino acid profiles that are consistent with this new RUP calculation. These profiles have been determined from a subset of the survey samples and are shown in Table 3.
Recent meta-analyses
Meta-analyses are useful in thoroughly evaluating previous research and can help provide direction for future studies. Fortuitously, one such analysis was published just as new research was being commissioned.
Huhtanen et al. (2011) published results from 122 studies in which dietary protein was elevated using either soybean meal or canola meal, and the higher-protein concentrations were increased at the expense of grains. According to the meta-analysis, for every 1 kg increase in crude protein consumed, milk production increased by 3.4 kg with canola meal and 2.1 kg with soybean meal, resulting in a net gain of 1.3 kg with canola meal.
The Canola Council of Canada research program produced similar results. Martineau et al. (2013) compared the effects of replacing other vegetable proteins in the diet with the same amount of protein from canola meal. At the average inclusion level (2.3 kg per day) of canola meal, milk yield increased by 1.4 kg across the 49 studies used in the analysis.
In a continuation of this research, Martineau et al. (2014) compared the response in plasma amino acids to changes in the protein source in the diet. Essential amino acids were higher and milk urea nitrogen (MUN) was lower when cows received canola meal compared to all other sources of protein. These differences may reflect the lack of accurate nutrient values for canola meal when used in diets for dairy cows.
Feeding studies
Based on the lack of current feeding studies supporting the use of canola meal in dairy rations, many dairy nutritionists felt a need to limit the amount of canola meal included in rations. However, after a number of newer studies were conducted with high-producing cows, there appears to be no restriction to the amount of canola meal that can be supplied in diets.
In a study with dairy cows producing more than 44 kg of milk, Swanepoel et al. (2014) fed the cows diets that contained 20% canola meal and found that feed intake remained high, while milk production increased slightly.
Maxin et al. (2013) compared a diet with 20.8% canola meal that replaced all soybean meal and some corn grain and noted no differences in dry matter intake, milk yield or milk component yield for cows producing 35 kg of milk per day.
The amino acid profile continues to be the major advantage of canola meal relative to other vegetable protein ingredients. Supporting the meta-analysis of Martineau et al. (2014), Mutsvangwa and Doranalli (2014) demonstrated that greater amounts of potentially limiting amino acids reached the intestines when canola meal replaced wheat distillers grains (Figure).
Milk production output in 2015 is higher than the average production levels that were included in the meta-analyses. However, results from recent studies continue to show that canola meal supports milk production, as indicated by the most recently completed feeding trial (Table 4). Lower MUN values have also been consistently reported, indicating that cows seem to make better use of absorbed amino acids.
Canola is a valuable protein ingredient, and recent research has helped validate this assertion while addressing questions posed by dairy nutritionists regarding specific feeding values.
As part of the Canola Council of Canada's Science Cluster program, recent research has, likewise, been conducted in swine and poultry as well as ruminants. A newly released "Canola Meal Feed Industry Guide" provides details on feeding canola to livestock species and can be found online on Canolamazing.com.
References
Bach, A., M. Ruiz-Moreno, M. Thrune and M.D. Stern. 2008. Evaluation of the fermentation dynamics of soluble crude protein from three protein sources in continuous culture fermenters. J. Anim. Sci. 86:1364-1371.
Broderick, G.A. 2015. Canola science cluster research report. Canola Council of Canada.
Colombini, S., G.A. Broderick and M.K. Clayton. 2011. Effect of quantifying peptide release on ruminal protein degradation determined using the inhibitor in vitro system. J. Dairy Sci. 94:1967-1977.
DePaula, E.M., M.A.C. Danes, N.E. Lobos, G.I. Zanton, G.A. Broderick and A. Faciola. 2015. Effects of replacing soybean meal with canola meal or treated canola meal on performance of lactating dairy cows. J. Dairy Sci. (Suppl. 1):387.
Hedqvist, H., and P. Uden. 2006. Measurement of soluble protein degradation in the rumen. Anim. Feed Sci. Technol. 126:1-21.
Huhtanan, P., M. Hetta and C. Swensson. 2011. Evaluation of canola meal as a protein supplement for dairy cows: A review and a meta-analysis. Can. J. Anim. Sci. 91:529-543.
Jayasinghe, N., K.F. Kalscheur, J.L. Anderson and D.P. Casper. 2014. Ruminal degradability and intestinal digestibility of protein and amino acids in canola meal. J. Dairy Sci. 97(E-Suppl. 1):566-567.
Martineau, R., D.R. Ouellet and H. Lapierre. 2013. Feeding canola meal to dairy cows: A meta-analysis on lactational responses. J. Dairy Sci. 96:1701-1714.
Martineau, R., D.R. Ouellet and H. Lapierre. 2014. The effect of feeding canola meal on concentrations of plasma amino acids. J. Dairy Sci. 97:1603-1610.
Maxin, G., D.R. Ouellet and H. Lapierre. 2013. Effect of substitution of soybean meal by canola meal or distillers' grains in dairy rations on amino acid and glucose availability. J. Dairy Sci. 96:7806-7817.
Mutsvangwa, T., and K. Doranalli. 2014. Effects of feeding canola meal (CM) and wheat dried distillers' grains with solubles (W-DDGS) as the major protein source in low or high crude protein diets on ruminal nitrogen utilization, omasal nutrient flow and milk production in dairy cows. J. Dairy Sci. 97(E-Suppl. 1):825.
National Research Council. 2001. Nutrient Requirements of Dairy Cattle. Washington, D.C.
Ross, D.A., M. Gutierrez-Botero and M.E. Van Amburgh. 2013. Development of an in vitro intestinal digestibility assay for ruminant feeds. Proceedings of the Cornell Nutrition Conference. p. 190-202.
Slominski, B. 2015. Canola science cluster research report. Canola Council of Canada.
Stefanski, T., S. Ahvenjarvi, P. Huhtanan and K.J. Shingfield. 2013. Metabolism of soluble rapeseed meal (Brassica rapa L.) protein during incubations with buffered bovine rumen in vitro. J. Dairy Sci. 96:440-450.
Swanepoel, N., P.H. Robinson and L.J. Erasmus. 2014. Determining the optimal ratio of canola meal and high-protein dried distillers' grain protein in diets of high-producing Holstein dairy cows. Anim. Feed Sci. Technol. 189:41-53.
Tylutki, T., D.G. Fox, V.M. Durbal, L.O. Tedeschi, J.B. Russell, M.E. Van Amburgh, T.R. Overton, L.E. Chase and A.N. Pell. 2008. Cornell net carbohydrate and protein system: A model for precision feeding of dairy cattle. Anim. Feed Sci. Tech. 143:174-202.
1. Proximate analysis of canola meal based on recent survey

Sources: Slominski, 2015; Broderick, 2015.
2. Recently determined RUP values of canola meal and soybean meal

*Determined using the inhibitor method described by Colombini et al., 2011.

**Based on 27 samples analyzed by D. Ross at Cornell University using the method of Ross et al., 2013.
3. Amino acid profile of canola meal and canola RUP fraction

*Slominski et al., 2015. Survey results from three consecutive years.

**Based on a subset of samples analyzed by D. Ross at Cornell University.
4. Comparison of performance of cows receiving diets containing soybean meal or canola meal

Source: De Paula et al., 2015.
Volume:87 Issue:37
Subscribe to Our Newsletters
Feedstuffs is the news source for animal agriculture
You May Also Like
---