FDA releases livestock antibiotic plan
FDA releases livestock antibiotic plan
FDA implements plan to ensure judicious use of antibiotics in food animals, including VFD update.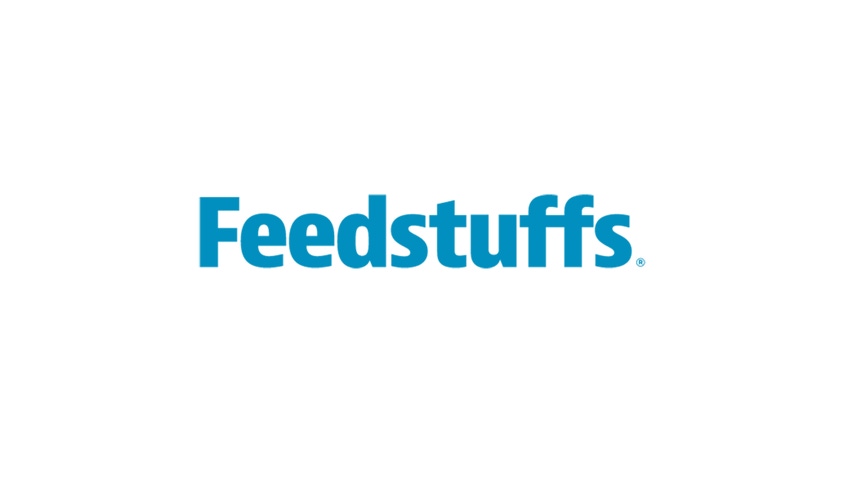 THE U.S. Food & Drug Administration announced Dec. 11 that it is implementing a plan to phase out the use of medically important antimicrobials in food animals for food production purposes, such as to enhance growth or improve feed efficiency.
The plan would also phase in veterinary oversight — through veterinary feed directives (VFDs) — of the remaining appropriate therapeutic uses of such drugs, the announcement said.
FDA's stated plan focuses on those antimicrobial drugs that are considered medically important (i.e., are important for treating human infection) and that are approved for use in the feed and water of food animals.
In a final guidance issued Dec. 11, FDA laid out a road map for animal pharmaceutical companies to voluntarily revise the FDA-approved use conditions on the labels of these products to remove production indications. The plan also calls for changing the current over-the-counter status to bring the remaining appropriate therapeutic uses under veterinary oversight.
Once a manufacturer voluntarily makes these changes, its medically important antimicrobial drugs can no longer be used for production purposes, and their use to treat, control or prevent disease in animals will require veterinary oversight.
FDA is asking animal pharmaceutical companies to notify the agency of their intent to sign on to the strategy within the next three months. These companies would then have a three-year transition process to make the changes.
"Implementing this strategy is an important step forward in addressing antimicrobial resistance. FDA is leveraging the cooperation of the pharmaceutical industry to voluntarily make these changes because we believe this approach is the fastest way to achieve our goal," FDA deputy commissioner for foods and veterinary medicine Michael Taylor said. "Based on our outreach, we have every reason to believe that animal pharmaceutical companies will support us in this effort."
Indeed, Zoetis and Elanco — companies that make up a significant share of the medicated feed additive sector — indicated Dec. 11 their willingness to comply with the new strategy.
FDA posted on its website copies of letters it sent Dec. 12 to all medicated feed additive manufacturers outlining the next steps they must take.
The guidance for industry documents, plans for implementation and a list of affected products are available online at www.fda.gov/AnimalVeterinary/SafetyHealth/AntimicrobialResistance/JudiciousUseofAntimicrobials/default.htm.
VFD changes
In order to help phase in veterinary oversight of those drugs covered by the guidance that are intended for medically appropriate uses in feed, FDA also issued a proposed rule to update the existing regulations relating to VFD drugs.
The use of VFD drugs requires specific authorization by a licensed veterinarian using a process outlined in the agency's VFD regulations, FDA said. The VFD proposed rule is intended to update the existing VFD process and facilitate expanded veterinary oversight by clarifying and increasing the flexibility of the administrative requirements for the distribution and use of VFD drugs. Such updates to the VFD process will assist in the transition of OTC products to their new VFD status, FDA said.
"This action promotes the judicious use of important antimicrobials to protect public health while ensuring that sick and at-risk animals receive the therapy they need," Dr. Bernadette Dunham, director of FDA's Center for Veterinary Medicine, said. "We realize that these steps represent changes for veterinarians and animal producers, and we have been working — and will continue to work — to make this transition as seamless as possible."
The guidance for animal pharmaceutical companies is now in final form, and the proposed VFD rule is open for public comment for 90 days starting on Dec. 12. The documents were published in the Dec. 12 Federal Register.
Tracking progress
FDA said Dec. 12 it intends to keep the public apprised of progress in the following ways:
FDA is making public on its website a listing of all antimicrobial products affected by the guidance.

FDA intends to publish summary information following the three-month notification period indicated in "Guidance 213" to provide an indicator of the level of engagement of affected drug sponsors in the voluntary process.

FDA will notify the public of completed changes to affected products through publication of approval of supplemental new animal drug applications.
Industry support
Overall, the animal agriculture and veterinary communities were supportive of the FDA strategy, noting that animal health companies began working with the agency since the rule was first proposed, and livestock and poultry groups have been supporting responsible and judicious use guidelines.
Richard Sellers, senior vice president of legislative and regulatory affairs at the American Feed Industry Assn. (AFIA), said, "AFIA notes that everyone must be on board with this rule and is working with members on how to comply. We will be hosting webinars and providing documents for feed manufacturers on how to best comply with the new rule as we move into the future.
"AFIA continues to be concerned about the lack of veterinarians trained to complete VFDs as well as the lack of large-animal veterinarians in general. There are some 15 or so chemical entities that are approved as animal drugs and over 120 different uses that will be affected by changes FDA is proposing. We are working closely with our customer organizations and our membership to review and implement these changes in a timely manner," Sellers added.
Volume:85 Issue:51
Subscribe to Our Newsletters
Feedstuffs is the news source for animal agriculture
You May Also Like
---