FDA asked to weigh in on soy milk debate
FDA asked to weigh in on soy milk debate
Dairy industry and soy industry divided over whether to allow use of soy milk and other milk terms for non-mammal derived drinks.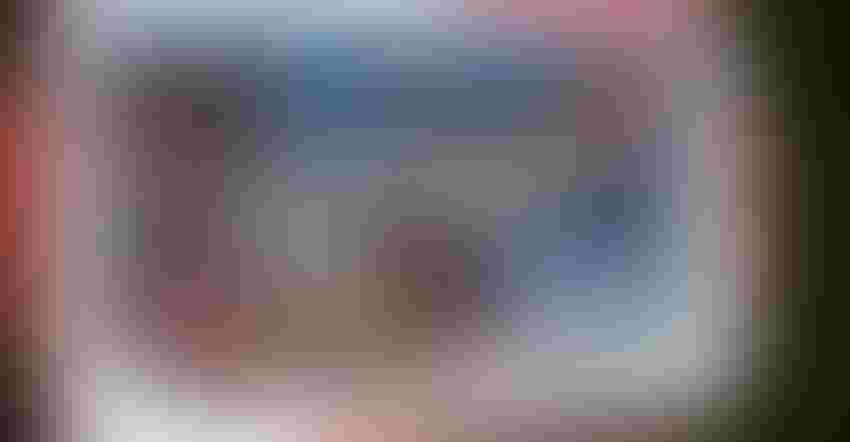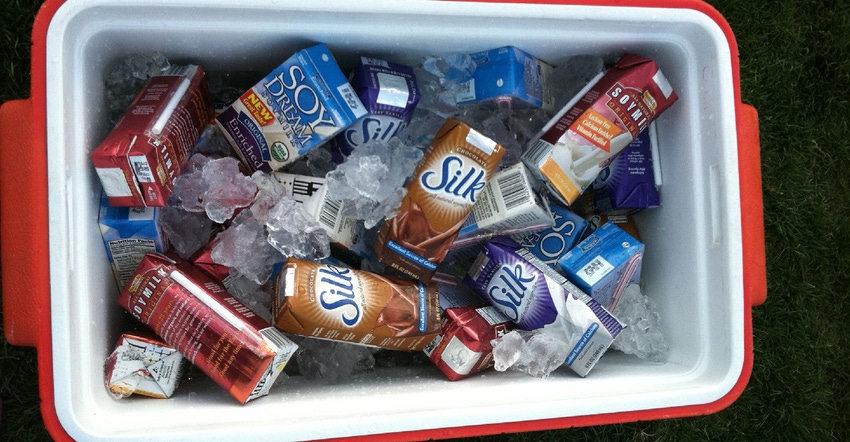 Soyfoods Association of North America - SANA
Plant-based milk groups are renewing their call for the U.S. Food & Drug Administration to rule on a 20-year-old petition asking FDA to clarify its stance on plant-based milk naming.
The Good Foods Institute (GFI) is asking FDA to allow the term "soy milk" to stand as well as asking FDA codify its existing practice of allowing food producers to use common names that consumers recognize to describe plant-based milk, cheese and yogurt names. The Soyfoods Assn. originally asked for the petition in 1997.
"We are in agreement that the FDA has an opportunity to amend federal regulations to allow using the common and usual term of 'soy milk,' particularly since this term is what has been used by consumers for many years now. The FDA would serve consumers well by moving to formalize the use of the term 'soy milk' in its regulations, and we hope to see action on this front shortly," a statement from the Soyfoods Association of North America (SANA) said.
According to SANA's February 2017 correspondence to FDA, "Resolution of this issue remains pertinent today as the term soy milk has now been incorporated into government regulations for nutrition assistance programs, federal dietary guidelines, (U.S. Department of Agriculture) databases and communications including, but not limited to, the Dietary Guidelines for Americans, National School Lunch Program, the Women, Infants & Children program and ChooseMyPlate."
Dairy groups, on the other hand, remain opposed to the petition, saying GFI is mistaken for trying to revive those old arguments today.
"Nothing has happened in the intervening time period to allow the combination of soy powder, water, emulsifiers, stabilizers, sugar, sodium and added vitamins to magically become milk. Regardless of what food technologists might try, milk still only comes from mammals," said Jim Mulhern, president and chief executive officer of the National Milk Producers Federation.
He added that the efforts to alter food standards falsely suggests that the products are nutritionally equivalent, which they are not. "This is a transparent attempt to profit from milk's good name by emulating the wording but not the superior nutrition of our products. It is misleading and deceptive to allow these nutritionally inferior imitators to use our hard-won reputation to their advantage," Mulhern said.
He noted that the request is not only inconsistent with U.S. food standards but also with regulations used by most other nations, which don't allow plant-based products to co-opt dairy-specific terms.
"Ironically, in GFI's first request to FDA in March, the organization admitted that in China – supposedly the original source of 'soy milk' – the more common term used in Mandarin for soy beverages is 'dòu jiāng,' which translates to bean slurry. At least that is a more accurate and legally compliant product description."
GFI has said as long as a modifier is used that clearly explains what the product is — in this case, "soy," "almond," "plant-based," etc. — it would be unconstitutional for FDA to censor plant-based dairy producers from using terms such as "milk," "cheese" and "yogurt" on their labels. The government is only allowed to restrict commercial free speech if there is a substantial government interest in doing so.
"If FDA acts in violation of the First Amendment by restricting use of terms like 'soy milk,' we will sue," GFI said in a blog post.
Subscribe to Our Newsletters
Feedstuffs is the news source for animal agriculture
You May Also Like
---