FAS opens new market opportunities for U.S. dairy cattle in Pakistan
FAS opens new market opportunities for U.S. dairy cattle in Pakistan
Holsteins will be delivered to new model dairy farm established by FAS in the region.

U.S. dairy cows are back in Pakistan for the first time in 17 years. More than 300 heifers arrived in Punjab province on March 2, thanks to the efforts of U.S. Department of Agriculture's Foreign Agricultural Service (FAS). It hopes the shipment will be the first of many from the U.S. and will provide a better breed of cow for the rapidly growing Pakistani dairy industry.
Most of the dairy cows have been purchased by commercial dairy farms, but 73 Holsteins in the shipment will be delivered to a new model dairy farm established by FAS to support the growing Pakistani dairy industry and create new opportunities for U.S. exporters.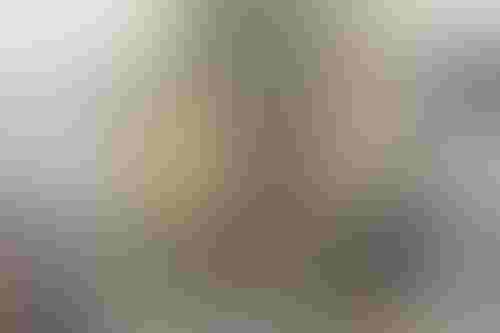 The first U.S. dairy cattle shipped to Pakistan in 17 years are loaded onto trucks for their journey to the FAS-supported demonstration farm at the University of Veterinary and Animal Sciences near Lahore. Source: USDA Foreign Agricultural Service
"Pakistan is among the world's largest dairy producers and is a great opportunity for U.S. exporters," FAS noted. "Most Pakistani dairy production comes from small, traditional farms, but modern, commercial dairies are starting to come on line, as are high-yield livestock management practices."
Pakistan's adoption of intensive production practices is expected to be a good fit for higher-producing American breeds, the agency said. "Similarly, additional training in herd management and health practices will enable herd managers to make the most of the genetic potential of U.S. cows," FAS noted.
With this in mind, FAS collaborated with Pakistan's University of Veterinary & Animal Sciences (UVAS) near Lahore to establish the model dairy farm with funding support from the U.S. Agency for International Development. The Pattoki Training & Research Demonstration Farm will train Pakistani students, herd managers and extension agents, demonstrating the benefits of American dairy cows and ultimately helping generate demand for additional exports of U.S. cattle and genetics to Pakistan. FAS is working with Mississippi State University to teach better herd management to UVAS staff and faculty in order to help their Holsteins thrive in Pakistan's warm climate.
Pakistan closed its market to imports of U.S. live cattle in 2003 because of concerns about bovine spongiform encephalopathy (BSE). Work by FAS and USDA's Animal & Plant Health Inspection Service led to the reopening of the market in 2015 after the U.S. received classification by the World Organization for Animal Health as a negligible-risk country for BSE.
Subscribe to Our Newsletters
Feedstuffs is the news source for animal agriculture
You May Also Like
---