ERS issues report on antibiotic use in livestock
ERS issues report on antibiotic use in livestock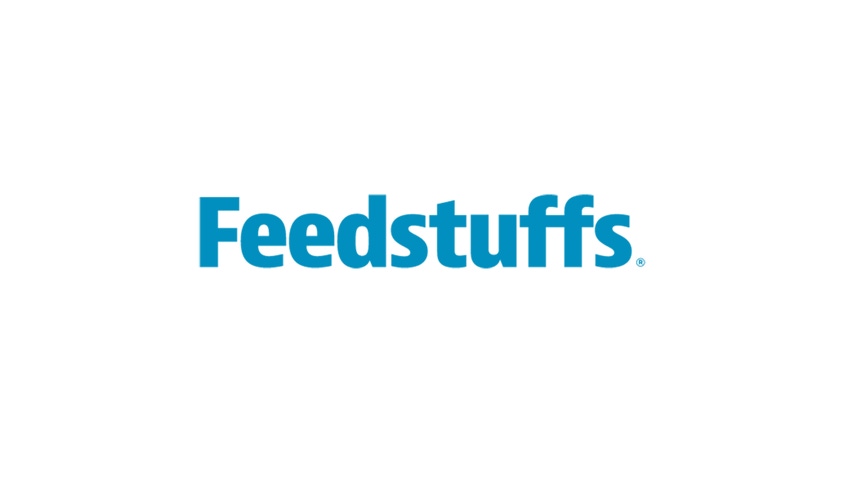 THERE is mounting concern that the use of antibiotics in livestock will contribute to antimicrobial-resistant pathogens, with repercussions for human and animal health.
The U.S. Department of Agriculture's Economic Research Service (ERS) has issued a report that explores how limiting antibiotic use for livestock productivity enhancement purposes may affect farmer practices and profits as well as market prices and volumes.
The full report, authored by Stacy Sneeringer, James MacDonald, Nigel Key, William D. McBride and Kenneth Mathews, is available at www.ers.usda.gov/media/1950577/err200.pdf.
ERS said the report addresses the following economic issues associated with the use of antibiotics in U.S. livestock agriculture:
1. How widely are antibiotics used in livestock production? What is the extent and purpose of use among different species and at different stages of production?
2. Are there discernible trends in livestock producers' use of antibiotics for production and disease prevention?
3. How could the current structure of the livestock industry influence the effects of restrictions on antibiotics for production purposes?
4. How does the use of antibiotics for production purposes affect production and costs at the animal and farm levels?
5. How do the farm-level impacts of limiting production uses of antibiotics affect production and prices in markets?
Denmark's example
One concern with a ban eliminating the use of antibiotics for growth promotion is that it would lead to more use for disease treatment, the ERS report says.
A common case study has been Denmark's ban of antimicrobial agents. The Figure shows the amount of antimicrobial agents prescribed for all types of animals in Denmark between 1990 and 2012. The dates of the bans and the voluntary stoppages are shown, as are the amounts used for growth promotion and other uses.
While the total amount of antimicrobials used for purposes other than growth promotion has, indeed, grown since the original 1995 ban, the total amount in 2012 is still less than pre-ban levels, ERS reported. Part of this rise in uses other than for growth promotion is attributable to an increase in pork production.
The data shown in the Figure include the total amount of antibiotics used in Danish livestock but do not account for the dosage or amount of active ingredients, which could change over time and affect the total amount of antimicrobials used, ERS noted.
Findings
ERS reported that the administration of antibiotics for production or disease prevention uses in the livestock sector is not universal and varies by species:
* Hogs. Between 2004 and 2009, the share of hogs sold or removed from operations administering antibiotics to promote growth fell from 52% to 40% for finishing hogs and fell from 29% to 23% for nursery hogs.
* Broilers. Between 2006 and 2011, the share of broilers raised without antibiotics except for disease treatment rose from 44% to 48%.
* Beef cattle. While few beef and cow/calf operations use antibiotics for production purposes, they were fed to an estimated 49% of cattle at large-scale feedlots in 2011. In both 1994 and 2011, more than three-quarters of feedlots with at least 1,000 head provided antibiotics in feed or water, where the purpose is often growth promotion.
* Dairy. In 2006, an estimated one-fifth of dairy operations fed antibiotics to replacement heifers for disease prevention. In 2007, 90.1% of dairy operations provided antibiotics for disease prevention.
ERS said the use of antibiotics for purposes other than disease treatment is associated with a 1-3% increase in a farm's productivity (which is not statistically distinguishable from no effect).
Given this, the ERS authors developed the following estimate of how restrictions on production uses of antibiotics affected production, prices and total revenue:
* For a given level of output, a 1-3% increase in the cost of production would lead to an increase of approximately 1% in wholesale prices and a drop in output of less than 1%.
* Producers using antibiotics for production purposes before restrictions are predicted to reduce production by 1-2% due to higher costs and are predicted to see a decline of less than 1% in their value of production.
* Producers not using antibiotics for production purposes before restrictions are predicted to respond to higher prices by increasing production. Since their production costs for a given level of output do not increase due to restrictions, their total revenues increase.
Conclusions
ERS concluded that recent statistics from multiple nationally representative surveys suggest that antibiotic use for growth promotion is not universal and, in some industries, is declining. This may be because the efficacy of antibiotics in increasing farm-level productivity has decreased, as suggested by both experimental and observational research published since 2000.
Given that only a portion of producers use antibiotics for production purposes and that, on average, their use appears to have little impact, restrictions are predicted to change prices and quantities by less than 1% over time, ERS said. Like European countries that have stopped using growth-promoting antimicrobials, U.S. producers are likely to adopt alternative practices in place of antibiotics for production purposes.
This report draws on data from the "Agricultural Resource Management Survey," which is jointly administered by USDA's National Agricultural Statistics Service and ERS and provides a representative sample of U.S. farming operations. The analysis also uses statistics from USDA's National Animal Health Monitoring System.
Volume:87 Issue:46
Subscribe to Our Newsletters
Feedstuffs is the news source for animal agriculture
You May Also Like
---