Enriched omega-3 chicken, eggs likely to improve health outcomes
Enriched omega-3 chicken, eggs likely to improve health outcomes
Naturally enriched omega-3 chicken and eggs may support health claims about reducing risk of heart attack, stroke, dementia and depression.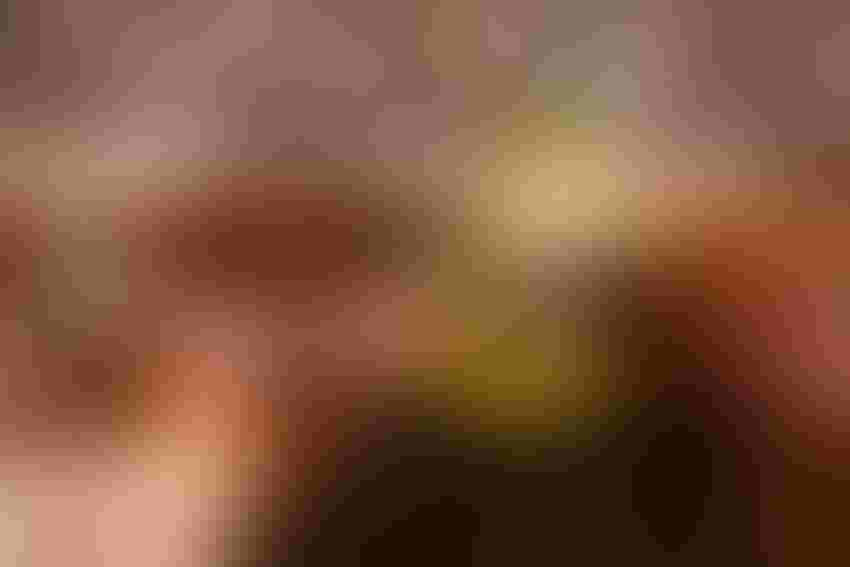 zlikovec/iStock/Thinkstock
A world-first clinical trial delivered by the Royal College of Surgeons in Ireland -- on behalf of farming and food company Devenish -- has demonstrated that the regular consumption of naturally omega-3 fatty acid-enriched chicken meat and eggs is likely to reduce the risk of heart attack, stroke, dementia and depression.
The results of the novel, six-month clinical trial were presented Nov. 14 at the American Heart Assn. Scientific Sessions Conference in Anaheim, Cal.
The 161 subjects involved in the study consumed at least three portions of chicken and eggs per week that were naturally enriched with omega-3 polyunsaturated fatty acids (PUFAs), the same nutrients found in oily fish.
The results from the clinical study showed an increase in omega-3 PUFA levels in blood and a positive shift in what is described as the "Omega-3 Index" — a test that measures the amount of two omega-3 fatty acids -- docosahexaenoic acid (DHA) and eicosapentaenoic acid (EPA) -- in red blood cell membranes, which reflects the levels in people's heart and other tissues.
A low Omega-3 Index (less than 4%) indicates a heightened risk of heart and brain disease. The study showed that consuming omega-3-enriched chicken and eggs resulted in halving the number of subjects with this high-risk Omega-3 Index.
The chicken meat and eggs used in the study came from birds offered OmegaPro, a sustainable, algae-based source of omega-3 PUFAs developed by Devenish.
The findings were presented by professor Alice Stanton of the Royal College of Surgeons in Ireland. "Greater consumption of oily fish has long been linked to a reduced incidence of heart attack, stroke, diabetes and cancer and improved brain health, vision, muscle and joint health," Stanton said.
"International guidelines recommend eating oily fish at least once per week; however, many people do not eat fish at all, and less than 20% of the world's population have optimal omega-3 PUFA levels," she said. "Therefore, in this project, we studied the recently developed alternatives to oily fish or supplementation -- namely, chicken meat and eggs naturally enriched with sustainable algae-based omega-3 PUFA.
"Omega-3 enriched chicken and eggs offer consumers an attractive alternative to eating oily fish or to the lifelong taking of supplements, with the potential for substantial health benefits," Stanton said.
Dr. Heather Hayes, director of food innovation with Devenish, added, "Offering birds a natural and sustainable source of omega-3 PUFAs is good for the bird and good for the consumer. Taste panel studies have shown that the omega-3-enriched chicken meat tastes as good (as) ... conventional chicken.
"This science has demonstrated the importance of food nutrients to promote good health and prevent ill health. We are also focusing our research efforts on producing sustainable and nutrient-rich pork, beef and milk, with scientifically proven health claims," Hayes said. "Omega-3 is just one nutrient that we are interested in; we are working on others, too."
Dr. Patrick Wall, professor of public health at University College Dublin, said, "By enriching the birds' diet, the meat and eggs become naturally enriched with omega-3 PUFAs, and the associated nutritional benefits are then passed on to consumers. Morbidity is unevenly distributed in society, and poorer people experience poorer health. By including the omega-3 in chicken and eggs -- both very affordable sources of quality protein -- all segments of the population can benefit from this approach to using innovative animal nutrition to benefit human health."
Devenish delivers sustainable and innovative nutritional products and solutions for the feed and food industries and for human health. It manufactures premix and special feeds for pigs, poultry, cattle, sheep, equines, game and companion animals and aquaculture.
Devenish has 10 manufacturing sites across Ireland, the U.K. (Northern Ireland and England), the U.S. (Iowa, Georgia and Minnesota), Turkey and Uganda and has offices in the United Arab Emirates, Uganda, Mexico, the Philippines, the Dominican Republic and India. The company exports to more than 35 countries worldwide.
Subscribe to Our Newsletters
Feedstuffs is the news source for animal agriculture
You May Also Like
---