Egg prices rising after lows
Egg prices rising after lows
Egg-type hatching egg production in July down 25% from a year ago.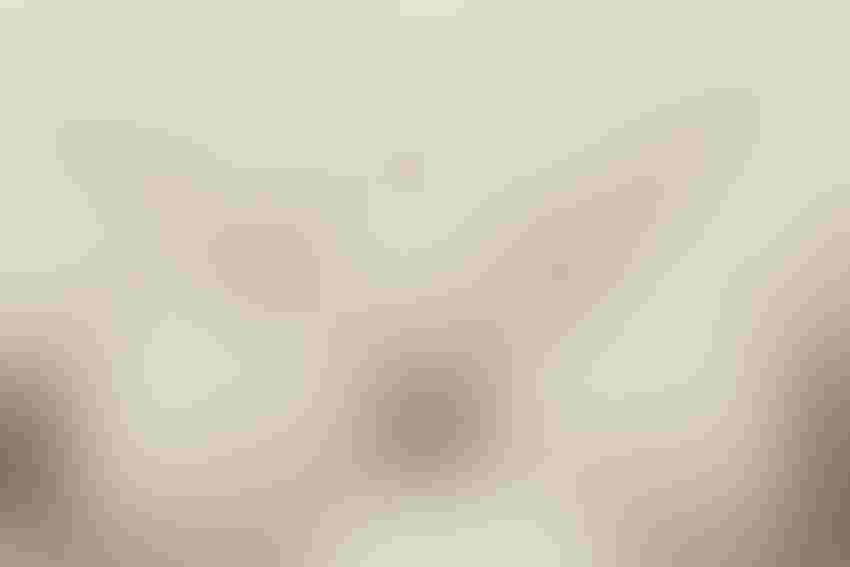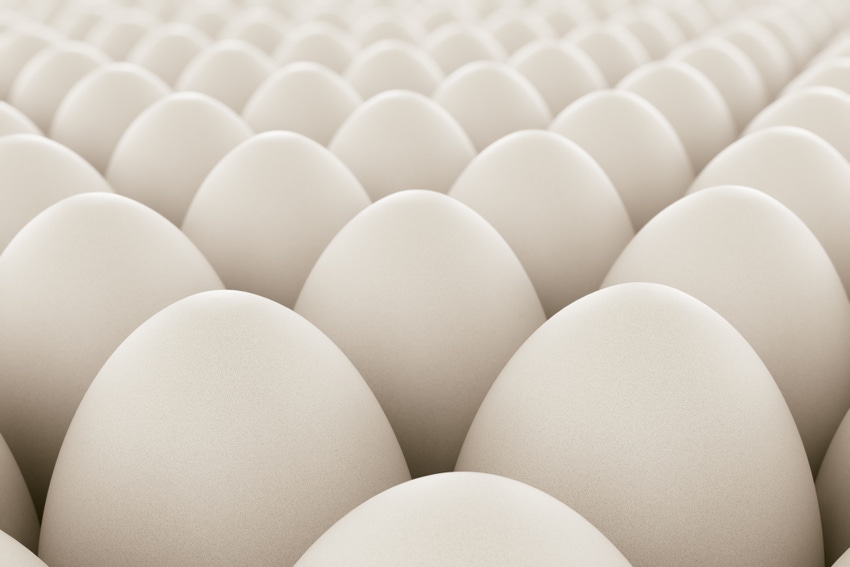 3dmentat/iStock/Thinkstock
The U.S. Department of Agriculture's (USDA) Agricultural Marketing Service reported in its August "Economic Landscape" reported that table egg prices are rising after experiencing the lowest prices seen in a decade.
According to the report, June table egg production on July 1 totaled 623 million dozen, up 3% from June 2016. The number of birds in the table egg flock was 310 million, up 1% compared to a year earlier. Egg-type hatching egg production was 73 million eggs, down 25% from a year ago.
There were 1.03 billion broiler-type hatching eggs produced in June, up 1% from last year. The broiler-type laying flock on July 1 was 56.5 million hens, 3% above July 2016.
Shell eggs broken totaled 198 million dozen during June 2017, down 1% from June a year ago but 1% below the 196 million broken in May.
While egg prices have been extremely low, USDA AMS said that table egg prices did experience a seasonal rise in July. The wholesale price of one dozen Grade A Large eggs in the New York market rose 20 cents over from June to July to end at 98 cents/dozen.
"This increase in prices is driven by supply changes as many producers use the months after the Easter season to replace flocks, and new laying hens tend to produce smaller eggs," the report noted. "This is reflected in the spread between the prices of Large and Medium eggs."
The price spread at the beginning of July was 14 cents/dozen, but by month's end the spread had increased to 34 cents, as large eggs rose in price and Medium eggs were unchanged throughout July.
In regards to breaking stock, USDA said prices were virtually unchanged in July. For the first half of the month, breaking stock traded at 39 cents/dozen, before rising to 40 cents/dozen, the highest price for the year and the highest since March 2016.
On the trade front, June shell egg exports totaled 9.2 million dozen valued at $8.8 million. USDA said this is a drop of 11% in volume and 13% in value compared with May, but an increase of 15% in volume and 6% in value compared with last June. Through June, shell egg exports were down 4% in volume and down 8% in value compared with 2016. The value of U.S. egg products in June was $10.6 million, 16% lower than May, but 47% higher than June 2016.
For the first six months of the year, egg products exports were up 49% year-over-year. The top five destinations for exports of shell eggs and egg products in June were Mexico, Canada, Japan, Hong Kong, and South Korea.
Subscribe to Our Newsletters
Feedstuffs is the news source for animal agriculture
You May Also Like
---