Egg industry shares growing pains of cage-free
Egg industry shares growing pains of cage-free
Cage-free egg supply at a surplus as consumers choose conventional.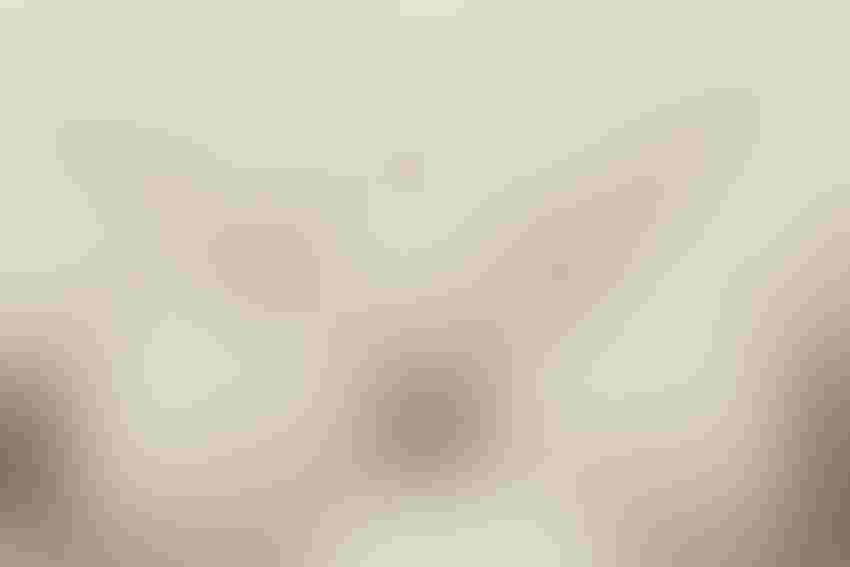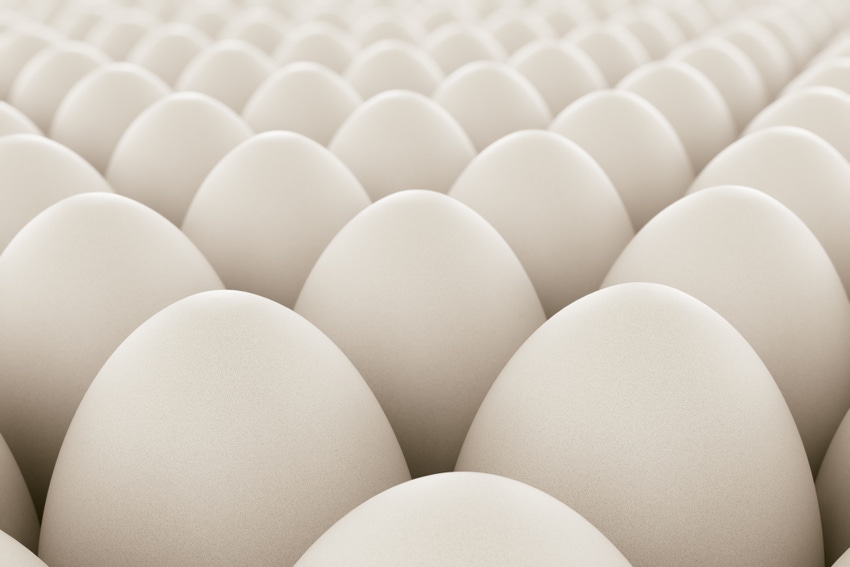 3dmentat/iStock/Thinkstock
Dr. Larry Sadler, vice president of animal welfare for the United Egg Producers (UEP), speaking at the Pig Welfare Symposium held last week in Des Moines, Iowa, shared an update on the cage-free evolution in the egg industry as well as some of the current and past challenges associated with the change.
"To date, 229 grocery stores and food companies have made cage-free commitments, which is very similar to the gestation stall commitments that companies have made as they relate to the pork industry," he explained.
If the companies keep their 2025 commitment, Sadler said 223 million layers would need to be in cage-free production. This would come with a $10 billion price tag and would have to be done in seven years.
"For the size of the industry, it is a monumental challenge for the egg industry if they're going to be able to pull this off or not," he said. "I definitely think there are some 'ifs'."
While many companies have made the commitment, Sadler said very few of them defined cage-free when they made the announcement. "Certainly some did. They gave a definition of what cage free is, but the vast majority did not, which obviously leads to some major issues, very similar to what the pork industry is dealing with or has dealt with," he said.
As such, UEP took the initiative, announcing earlier this year that it had created the definition for "cage-free" as such:
"Cage-free eggs are laid by hens that are able to roam vertically and horizontally in indoor houses and have access to fresh food and water. Cage-free systems vary from farm to farm and can include multi-tier aviaries. They must allow hens to exhibit natural behaviors and include enrichments such as scratch areas, perches and nests. Hens must have access to litter, protection from predators and be able to move in a barn in a manner that promotes bird welfare."
Sadler said the egg industry currently has only 29 million hens in cage-free housing. "We need to get up to that 223 million, so we have a long way to go," he noted. "If the egg industry is going to do this, it is going to be very costly."
While the industry has a tall order ahead, there is already a larger supply of cage-free eggs than there is demand for the product. Egg prices hit record lows earlier this year, spurring consumers to buy more conventional eggs.
As a result, egg producers in the U.S. are unsure of their path forward, Sadler said, adding that recent headlines especially are highlighting how several of the largest U.S. egg producers have said they are cutting back on their cage-free expansion plans.
"Customers are currently not purchasing those eggs," Sadler explained. "They are losing money, and there is already a surplus in the supply."
Finding the path forward is a struggle, so it is really up to the individual company to make the decision about the future, he said, adding, "There are likely going to be winners and losers in that."
According to Sadler, it is generally accepted that food manufacturers and foodservice companies will keep their commitment, but it is uncertain whether grocery stores will go through with their commitment in 2025 to offer only cage-free eggs.
"Right now, on the shelf, consumers are making that purchasing decision to buy conventional eggs, so that's where a lot of this concern and market uncertainty comes from," he noted. "We're not certain that these groceries are actually going to follow through on this commitment. Will they truly pull off everything other than cage-free from their shelves?"
Subscribe to Our Newsletters
Feedstuffs is the news source for animal agriculture
You May Also Like
---