Egg farmers' spokesman, HSUS square off
Egg farmers' spokesman, HSUS square off
Southern California Public Radio hosted debate between HSUS president Wayne Pacelle and NAEF spokesman Ken Klippen.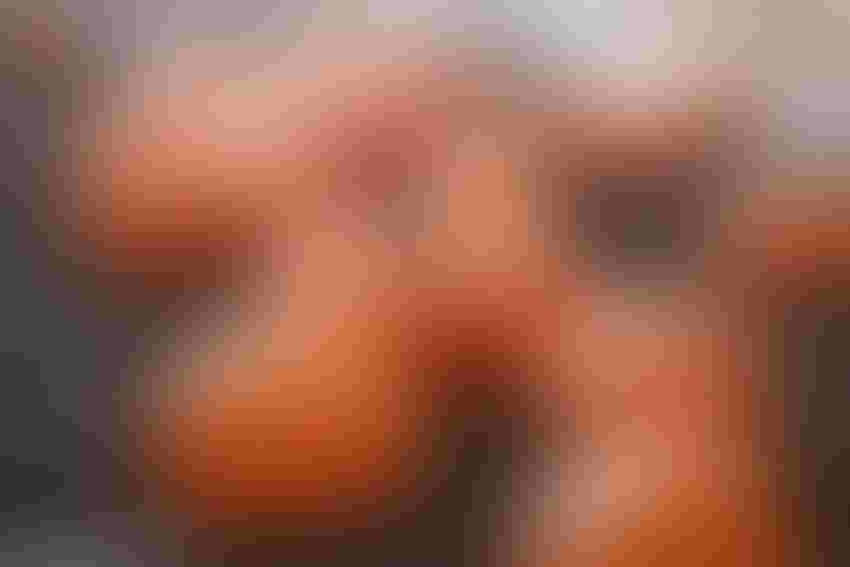 zlikovec/iStock/Thinkstock
On Sept. 1, Wayne Pacelle, president of The Humane Society of the United States (HSUS), debated Ken Klippen, spokesman for the National Associations of Egg Farmers (NAEF), on KPCC, Southern California Public Radio. The subject was the new California ballot initiative to eliminate cages for laying hens producing all eggs sold in California.
HSUS and a coalition of groups filed ballot language that seeks to upgrade California's laws aimed at setting production standard sizes.
The ballot initiative would establish that eggs produced and sold in California must come from cage-free birds, requiring that within one year of enactment, eggs sold statewide would have to come from birds given 1 sq. ft. of space each – often regarded as a cage-free standard. It would subsequently explicitly require that, by Dec.  31, 2021, all birds must live in cage-free systems.
The debate lasted about 15 minutes. Pacelle claimed that the ballot initiative would lock in the pledges from the retailers and restaurant chains to source their eggs from cage-free farms in the near future. He added that the 2008 ballot initiative led to California farmers simply making the cages bigger when HSUS intended there to be no cages.
Klippen countered that claim, saying "HSUS pressed for national egg legislation for larger cages just a few years ago, so his claims are misinforming the listeners."
Klippen also countered the claim that taking the chickens out of cages would reduce their stress. During the interview he cited research results from the Coalition for Sustainable Egg Supply showing that mortality rates doubled in cage-free systems. The radio announcer asked about reducing stress, and Klippen explained the pecking order inherent in chickens.
Klippen also countered published reports that cage-free restrictions add only pennies to the cost of an egg, citing published data showing that California egg prices in 2016 were 90% higher than the rest of the nation.
Pacelle had the final word, saying that those egg prices rose during the avian flu epidemic. However, after the recording, Klippen noted that Pacelle was off by a year.
"Attacking in this way usually signals that we were getting under Pacelle's skin," Klippen said after the interview. "We were ready to counter his claim on the timing of avian flu and also calculated our own statistics on billions of eggs produced by our members, but the radio segment ended with that last salvo by Pacelle."
Pacelle went on to challenge the size of NAEF, saying the United Egg Producers (UEP) represents 90% of the egg industry, and the group is neutral on this new ballot initiative.
Chad Gregory, president and CEO, UEP said regarding the initiative, "At the direction of our Board, UEP does not have a position on California's proposed ballot initiative. Our farmer-members support all types of hen housing. Changes in hen housing are complex and costly, and they require close collaboration with customers. Our focus remains on proper management of hen health and well-being, and meeting or exceeding all food safety requirements."
The new initiative also seeks to prohibit sales of products derived from pork sold from farms that confine sows in gestation crates by Dec. 31, 2021, and require that veal sold in California come from farms that don't lock calves in veal crates by Dec. 31, 2019.
Subscribe to Our Newsletters
Feedstuffs is the news source for animal agriculture
You May Also Like
---