Economist: Beef industry set up for crash
Economist: Beef industry set up for crash
Growth to continue in all major protein sectors.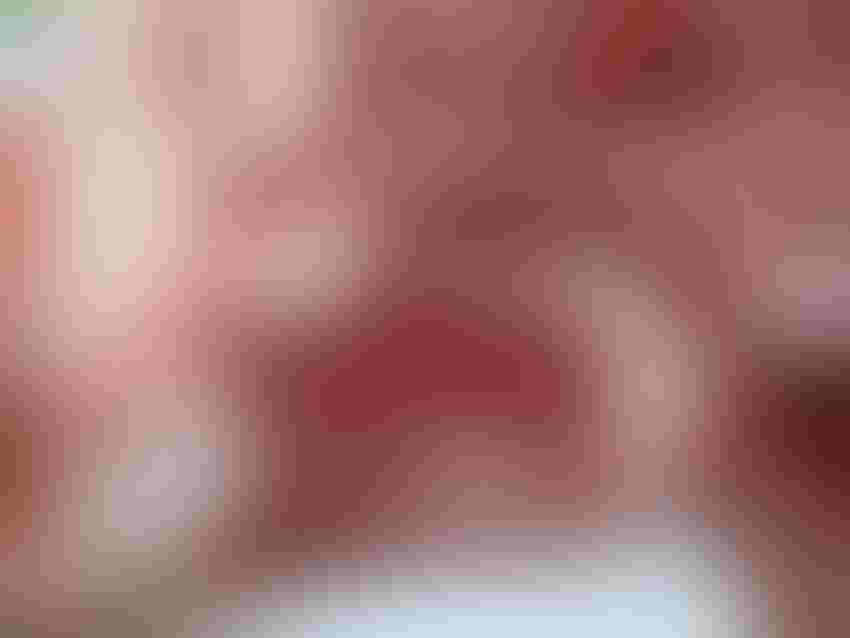 Steve Meyer, vice president of pork analysis at EMI Analytics, said during the 2017 World Pork Expo, held last week in Des Moines, Iowa, that the beef industry is set up for a real crash this summer.
He noted that the industry has placed "a lot of cattle since December. A lot more cattle were placed before then. The supply of long fed cattle has been very tight over the last six or eight weeks. They've pulled some cattle forward; you see that in weights."
Meyer explained that the last U.S. Department of Agriculture's "Cattle on Feed" report showed that the number of cattle on feed for 120 days or more started jumping up toward the top of the five-year average range.
"It's been at the bottom for the five-year range for the last six months," he said. "Now, it's moved toward the top. We think it will be beyond the top of that when the next report comes out. That means that there are a lot of long-fed cattle that are coming to market. So, that's a big risk, in our mind."
He said EMI Analytics pegs beef production to be up 4% this year and 5% next year.
On the pork side, Meyer said this year has been better than what was expected, mostly due to robust exports, which "have far outperformed anything that anyone had forecasted."
EMI Analytics thought USDA was pretty optimistic with its forecast earlier this year for pork exports to be increase by 7.7%, but exports have actually been up 14.6% so far.
That's a significant increase in exports, especially with the strength of the dollar." Meyer said, adding that the dollar has actually been weakening the last six to eight weeks. "That's a good sign for us. We think that that could be stimulative for exports for the rest of the year."
Hog industry growth will continue, Meyer said, adding that profits could be $20 per head this year. EMI Analytics has hog slaughter up 3.8% for this year and another roughly 4% next year. "A lot of growth still coming, and you don't have to have many more sows to get that done," Meyer said.
When asked what would likely slow or stop U.S. hog industry expansion, Meyer said it would happen when the U.S. hog producer loses money for a year, or maybe two. "Until we lose money, we will not stop. That is my thought at this point," he added.
In the poultry sector, Meyer said chicken production is going to continue to grow, but at a modest rate. "The only thing they're increasing right now is numbers; their weights are actually flat and maybe might go down this year because of some of the breast meat quality problems they've had," he said.
Turkey production is also going up. Meyer said, "We saw a big increase in total meat in cold storage last month, and it was all turkey. All of the other three species were down from a year ago. It's a lot of product."
Despite the large meat supplies, demand is strong. In fact, Meyer believes the U.S. in 2019 will match the record per capita consumption of 220 lb. during 2006.
For livestock and poultry feed, Meyer said the U.S. is in a better position from a stocks standpoint than it has been in 10 years, "so we're pretty optimistic that feed costs are going to remain low, but it all depends on weather at this point."
Subscribe to Our Newsletters
Feedstuffs is the news source for animal agriculture
You May Also Like
---